This will be a brief explanation into how Affiliation works, what it means to be a Casino Affiliate, and answer some of the FAQs regarding Affiliation, and Affiliate Earnings.
Hideous Slots is a Casino Affiliate brand, and Casino Links on this site are Affiliate Links.
Casino Affiliate Links work in the same way as any other Affiliate Link, which means the owner of the link earns money when you use their link.
Becoming an Affiliate of an online Casino is a fairly straight-forward process. A quick scroll to the bottom of more or less any Casino will give you a link to go to the Affiliates Area. Today, we'll be using PartyCasino as the example site since it is one of the Casinos on this site.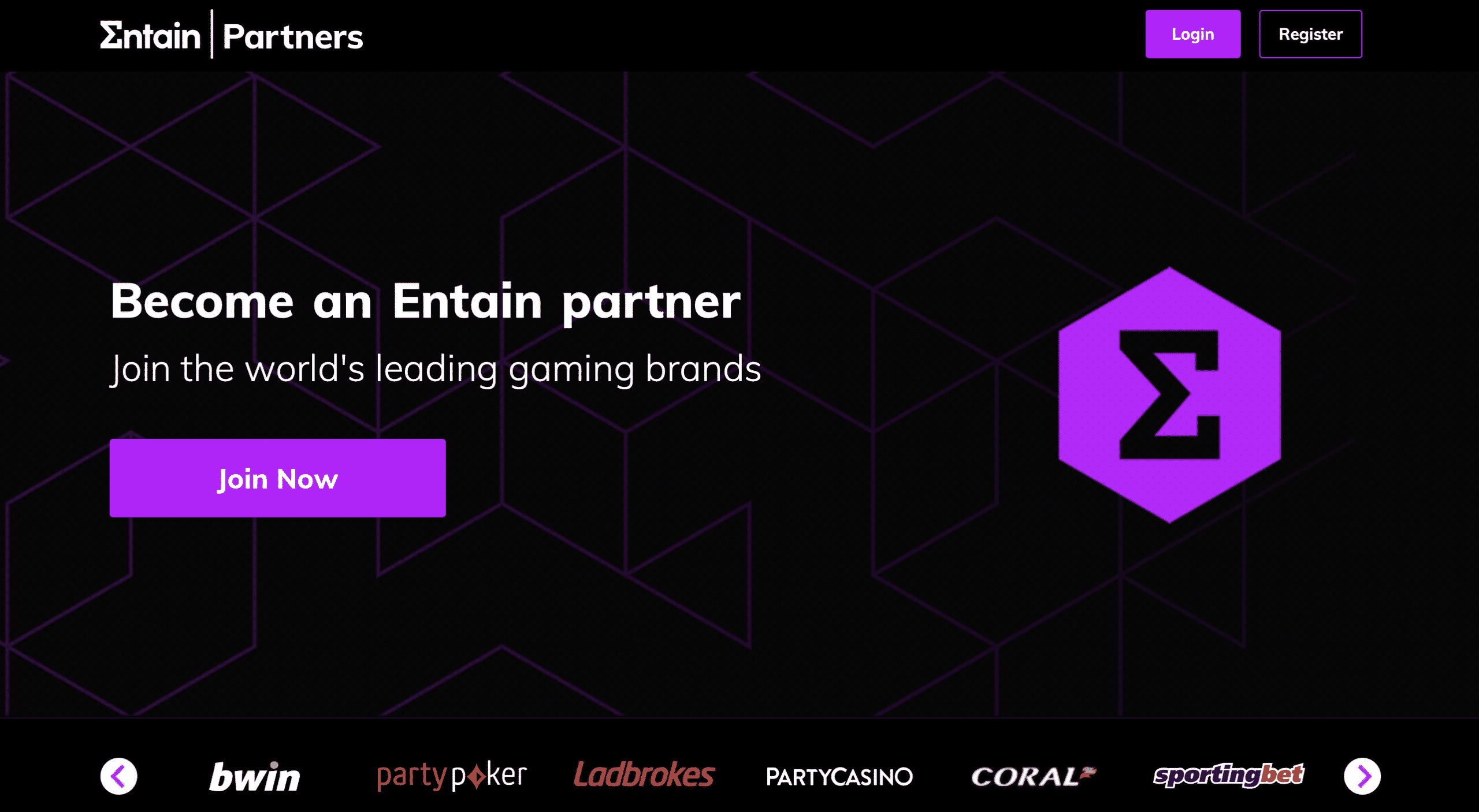 First of all, you don't become an Affiliate at a particular Casino – you become an Affiliate at the Casino Brand. For PartyCasino, the parent brand is Entain. Entain are the parent brand of a number of well known Casinos, including:
PartyCasino & Party Poker
Ladbrokes
Coral
Gala Bingo, Casino & Spins
Bwin
If you trust one of these Casinos within the Brand, you should trust them all. Of course, bad reviews exist for every Casino available worldwide. As a society we are much more likely to leave a bad review than a good, about anything – not just Casinos. There are over 10,000 Affiliates at Entain, where RevShare of up to 35% is available. This brings the next point – there are three kinds of Affiliation: RevShare, CPA (Cost Per Acquisition), and Hybrid.
RevShare is a percentage that is agreed between the Affiliate Manager and the Affiliate. 35% RevShare does not mean an Affiliate receives 35% of all losses their individual players make. It means the Affiliate receives 35% of the Net Revenue of all players combined. The Net Revenue varies, but usually is around 50% of the total losses, as Administration Fees etc are removed first.
So, for example: If an Affiliates' players deposit and lose a total of £1000, the Affiliate could stand to receive £175 (35% of £500) in Affiliation Earnings.
If, however, all players except one deposit and lose a total of £1000, and one final player withdraws £2000, the Net Revenue would be a minus number, and therefore there would be no Earnings at that particular Casino Brand for the month.
Negative figures do not usually carry over, meaning the Net Revenue and Earnings reset to 0 on the first day of every month, but this does vary, so if anyone is reading this post and is considering becoming an Affiliate, it is something that should be checked.
CPA is a set amount that an Affiliate will be paid once a player passes a certain deposit threshold. An example of this could be €80 awarded for every player that deposits at least €/£20. This amount is paid once, and does not continue every time a player deposits another €/£20. With this deal, deposits/withdrawals in the future do not matter, and no matter how much a player continues to win or lose, the Affiliate makes no earnings after the CPA has been paid.
Hybrid Deals combine both RevShare and CPA, and offer a set fee as players pass a certain deposit threshold, while also offering a percentage of Net Revenue paid as earnings. Usually with a Hybrid Deal both the CPA and RevShare percentage are set slightly lower, as both are on offer.
Important to remember also is that Affiliates are assigned to Affiliate Managers. Although you become an Affiliate at a Casino Brand, often the Affiliate Manager is Casino specific as so many Affiliates exist for each Casino, and not every Casino is available to be advertised in every region. Affiliates, and the websites they operate, are subject to scrutiny, and are the first to know if Welcome Offers and/or T&Cs change for the Casinos they advertise. Affiliate Managers will routinely check on Affiliate websites to ensure they are following Compliance, and have all relevant information displayed appropriately.
Affiliates are also subject to the same KYC Verification and Source of Wealth checks that a regular player is subject to.
For each Casino available on this site, there is a Review also provided. These Reviews are honest, and include details such as Withdrawal Fees, Live Support not being available 24/7, or certain Payment Methods being exempt from Welcome Offers. The advice would be to read the Review before signing up, if you wish to do so.
Affiliates also have a direct point of contact with their Affiliate Managers, so if you have signed up through an Affiliate Link to a Casino, and you encounter any problems, you can and should contact the Affiliate who owns the link. After all, they recommended the site to you, and they do have a direct point of contact available. They should help you, and if they cannot they should explain why. Affiliates cannot help a player bypass KYC or Source of Wealth.
Signing up through an Affiliate Link does not affect your play, your RTP, or your overall wins/losses from an online Casino. The money you may lose at a Casino goes to the Casino regardless – Affiliation means the Casino chooses to pay the Affiliate for their advertising. You also may receive a "Boosted" Welcome Offer by going through an Affiliate Link, that is not available by signing up organically. Again, this is something that can be checked by first clicking the link to check the offer, then visiting the generic URL of the Casino, and comparing offers. PartyCasino offer a boosted offer through Affiliates, but not all Casinos do.
Affiliates are often offered what is known as a "Streamer Bonus". Casinos vary, but this is usually a 100% bonus, often available daily. The "up to" value is not set in stone, but could be up to €1000. The bonus is provided for the same reason it is taken – to allow the streamer to produce more content to advertise their website that contains Affiliate Links. Affiliates are subject to the same wagering requirements as any regular players who receive a Welcome Bonus or any other Bonus. Wagering on average is around 35x, but can be as high as 50x. Bonuses within Ireland are Sticky Bonuses.
The videos on YouTube are business for Hideous Slots. This is an Affiliate Business, and earnings are made through that Affiliation. However, they are designed to be for entertainment purposes for viewers. They are not designed to be emulated.
When the fun stops, stop. Visit BeGambleAware.org for more info.