Popular Casino Payment Methods NZ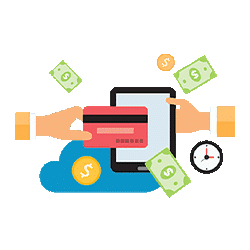 When you sign up to a New Zealand online casino, one of the first decisions you will have to make will be in the payment method you choose to use. If you've chosen the right casino, you could have more than 10 options to choose from, but how do you know which method is for you? You might think the payment method you use doesn't hold much weight in your overall experience, but trust us when we say - it does. At Hideous Slots, we've spent decades playing at online casinos and collecting rewards like free spins, ultimately leading to us reviewing and recommending online casinos for players like you. We know everything there is to know about a casino - and the payment methods associated with it.
The payment method you choose can have a number of different effects on your experience. Mainly, it will determine how long you can expect to wait for withdrawals from your favourite online pokies casino in the future. However, you also can be faced with fees at some casinos depending on the method you choose, along with having real life consequences and effects. For example, some payment methods allow an extra level of privacy, whilst others allow you to keep your everyday banking transactions separate from your gambling transactions. Thankfully, with so many payment methods available, there's one to suit everyone, and we're here to help you find the right one for you.
Most Popular Payment Methods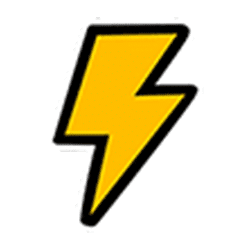 The most popular payment methods are those which appear at more or less every New Zealand casino you look at. There are some more obscure methods that you'll find every now and again, but generally speaking, there are 4 main types of method that you can expect to find at every casino.
Each of these methods have their own pros and cons, and it's important to familiarise yourself with this information prior to making a deposit. The payment method you choose, along with how often you plan to change payment method, can have a bearing on future experiences also. This is due to the need for gambling sites to verify their players, and to follow anti-money laundering procedures. You can read more about withdrawal and verification wait times in our casino reviews, though - we're always here to help.
💡 It's best to choose one payment method from the start and stick to it.
Let's say you sign up to a best online casino brand in NZ and deposit $100 through one payment method, then the next week you deposit $100 through a different payment method. You might find that when you try to make a withdrawal in the future, you are required to first return your initial $100 deposit to the first method, before you can begin to make withdrawals to your current payment method.
You may also find that you are required to verify both payment methods - and depending on how much time has passed, this could be tricky. This is why we recommend trying to choose one payment method and sticking to it, along with keeping copies of your payment methods stored securely, so they're ready to verify when you need them.
Here is a list of the most popular payment methods at online casinos:
Visa
Mastercard
Amex
Neteller
ecoPayz
e-Wallet Methods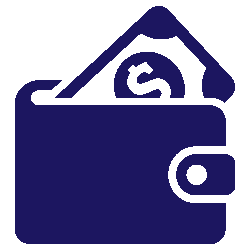 One of the most common payment methods you can expect to find at top 10 casinos is an e-Wallet method. This includes Skrill, Neteller, PayPal, and ecoPayz. With each of these e-Wallet methods, players can top up their account from a number of sources - including a transfer or card payment from their bank account. After topping up their account, players can use the money in the balance to make deposits or withdrawals to online casinos. Due to their speed, you can always expect to find e-Wallets at fast payout casinos.
Pros
Deposit and Withdrawal Speed - deposits are instant when using an e-Wallet, and withdrawals are returned to the e-Wallet account that very same day, usually within 12 hours.
No Fees - there are usually no fees when using an e-Wallet at an online casino.
Budgeting - players can keep their gambling transactions separate from their everyday banking transactions.
Prepaid Cards - many e-Wallets now offer prepaid card functionality, where players can use their balance to spend online and in stores.
Cons
Welcome Bonus - often the welcome bonus offered at a casino will not be available if an e-Wallet is used for the deposit.
Transfer Times - when funds are returned to the e-Wallet account, there is a further wait to transfer them to your everyday bank account.
Online Banking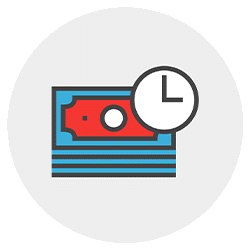 Many players opt to make their payments through online banking platforms when making deposits at best slot sites in New Zealand. The process is simple - after choosing the relevant method, players will be taken to a platform through which they can connect and pay from their bank account balance. The most popular platform used for online banking deposits in NZ is POLi. Withdrawals are then returned the same way.
Pros
Deposit Speed - using an online banking platform is the fastest way to transfer money from your bank account to an online casino account without using your debit card.
Privacy - by using your bank account, you don't have to provide your card details to casinos.
Convenience - all of your funds are kept in one place when you use your everyday bank account for deposits.
Limits - deposit and withdrawal limits are higher when using online banking for payments.
Cons
Withdrawal Speed - the speed of a withdrawal when using an online banking platform is one of the longest waits, however it is still less than 3 days usually, and with casinos now implementing faster withdrawals, this is expected to improve.
Fees - depending on the online banking platform you use, you may find there are fees attached.
Debit and Credit Cards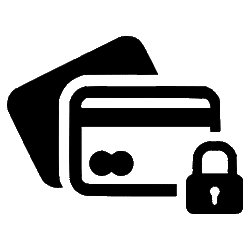 Making deposits through debit or credit cards is the classic approach for adding money to an online casino account, and it remains one of the most popular methods worldwide at new casinos. There isn't much to explain on debit or credit cards - making a deposit is just like making a purchase online, which makes this one of the most efficient and simple payment methods to use at any New Zealand casino. Popular vendors include Visa, Mastercard, and Amex. Card users may also find they can use their mobile wallet for payments at mobile casinos, making things even easier.
Pros
Deposit Speed - deposits are instant with debit or credit cards.
Withdrawal Speed - many online casinos in New Zealand now offer card withdrawals in under 2 hours.
Availability - whilst many online casinos choose which payment methods they want to offer, which results in some of the methods in this guide not being included, pretty much every online casino accepts cards.
Protection - when using a payment method like Visa, Mastercard, or Amex players are protected, and also have the ability to claim back any funds if they did not receive the agreed upon service. For example, if a deposit went missing and was neither in your bank nor your casino account, you could claim this back.
Convenience - as with online banking methods, all of your funds are kept in one place when using a card.
Cons
Withdrawal Speed - excluding casinos which offer fast or instant card withdrawals, card payment methods are slightly slower than e-Wallet methods for withdrawals, but are still faster than online banking, taking roughly 1-2 days.
Fees - whilst rarer than fees for online banking platforms, it is possible to incur fees when using card methods.
Prepaid Cards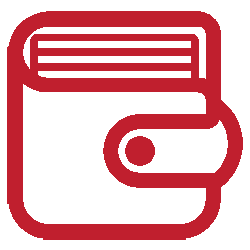 A prepaid card is a great option for e-Wallet fans that want even more control over their finances. By topping up online or buying a voucher in stores, players can make deposits into their casino account and play online pokies with vendors like Paysafecard. This means you can actually use cash to buy a voucher which will ultimately be used to deposit into your NZ casino account, rather than always having to use your bank balance.
Pros
Deposit Speed - deposits are instant when using prepaid cards.
Privacy - with the ability to use cash to purchase a voucher, there is no greater level of privacy than when using a prepaid card method.
Budgeting - prepaid cards are kept completely separate from your everyday bank balance, which makes it a great option for those on a tight budget.
Cons
No Withdrawals - it is not possible to withdraw to a prepaid card, which means players have to choose a different payout method if they want to make a withdrawal.
Lack of Convenience - on the one hand, it's great to have the level of control over your budget that you get with a prepaid card, but it does mean when you want to deposit again it's not as simple and straightforward as other methods available.
Casino Payments - FAQS
What are the most popular payment methods?
The most popular payment methods at any online casino in New Zealand are e-Wallet methods (Skrill, PayPal, Neteller, ecoPayz), online banking platforms (POLi), debit or credit cards (Visa, Mastercard, Amex), or prepaid cards (Paysafecard).
I want an extra level of privacy, which payment method should I use?
The most private method on the market is a prepaid card like Paysafecard. With a prepaid card, you simply buy a voucher to use to make your deposit, and it is possible to purchase these with cash, so from start to finish your payment details are hidden.
Which payment method is best if I want to receive my withdrawal as quickly as possible?
The fastest payment method for withdrawals is an e-Wallet method, like Skrill, PayPal, Neteller, or ecoPayz, with funds usually returned within 12 hours. Some online casinos NZ now offer fast or instant withdrawals for Visa Debit cards too, returning funds in as little as 2 hours.
What if I don't want to separate my gambling and everyday banking transactions?
If you don't want to keep your transactions separate, opt for a credit or debit card, like Visa, Mastercard, or Amex, or an online banking platform like POLi. This way, your everyday spending is kept with your gambling, so you can budget and check in on your spending in one place.
Which is the best payment method if I want to avoid fees?
Depending on the casino in question, any of the payment methods above could have fees. However, they will not all have fees at the same casino, so it will be easy to find a fee-free payment method in the cashier area, and you will usually find that e-Wallet methods are free from any kind of fees.
💡 You will usually be able to find at least one payment method with no fees at any online casino in New Zealand.