Roulette Casinos
Roulette is a beloved game of chance that has been providing entertainment to people around the world for centuries. It is an exciting and fast-paced game that can be enjoyed solo, or played with friends. Players can select the number and combination of numbers they believe the ball will land on, and take the opportunity to potentially win big. Roulette is an incredibly popular game and is an essential part of any casino, but it doesn't have to be limited to land based casinos. With a wide range of betting options, payouts, and the chance to play with your loved ones, Roulette is an entertaining and thrilling experience that everyone should try.
Definition Of Roulette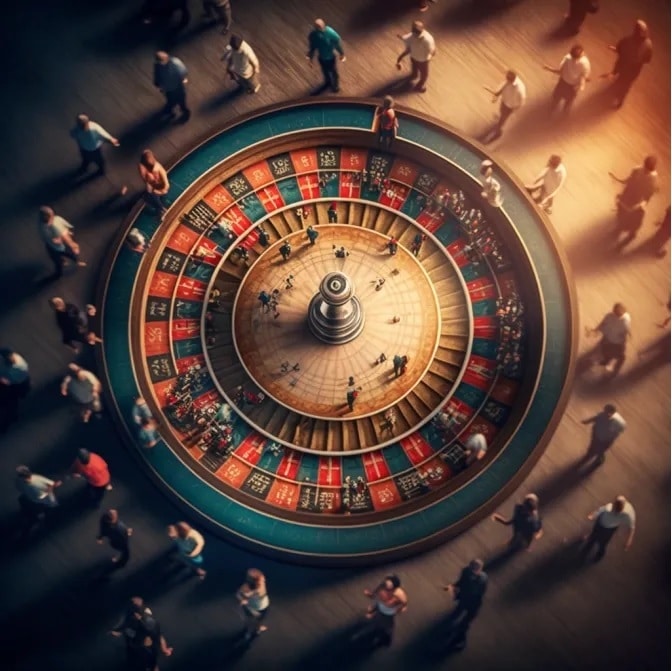 European Roulette is the most common version of the game and is played on a wheel with 37 numbered pockets, including a single 'zero' pocket. The house edge on this version of Roulette is 2.7%, which is lower than other variants. Before the wheel is spun, players place their wagers and can choose to place inside bets or outside bets. Inside bets offer a higher potential payout but have a lower chance of occurring, while outside bets have a higher chance of success with a lower potential payout. Once all bets have been placed, the wheel is spun and the ball is released, and the pocket it lands on will determine the outcome of the game.
Inside bets and outside bets are two types of bets that can be placed on the Roulette wheel. Inside bets are placed on the numbered betting area next to the wheel, and involve betting on a single number, multiple numbers, or a combination of numbers. These bets offer the largest payouts but also have a lower chance of coming up than other bets. Outside bets are placed on the outside of the numbered grid, and offer a variety of betting options that have the greatest chance of occurring, but with relatively modest payouts. Examples of outside bets include betting on whether the ball will land on a black or red number, whether the number will be odd or even, or a dozen bet which is a bet on a group of 12 numbers.
Here are some of the best Online Casinos offering Live Roulette, and their associated withdrawal times.
History
Roulette has a fascinating history that stretches back over 300 years, having first been invented in pre-revolutionary Paris. The game was created by French physicist, inventor and mathematician Blaise Pascal, who was attempting to create a perpetual motion machine. It was first played in Paris in 1796, and initially attracted fame and notoriety due to its exciting and unpredictable nature. The name 'Roulette' is derived from the French word for 'little wheel', and the first roulette wheel was created in 1796 by Frenchmen Francois and Louis Blanc.
The traditional roulette wheel is divided into numbered sections and the idea is to attempt to predict in which number the ball will land. The French Roulette game, which is a variation of European Roulette, was developed in the 19th century and was initially played with one zero, creating the game of European Roulette. In the 19th century, the game spread to other parts of Europe and eventually the US, where it was modified to include an additional zero, creating the American Roulette wheel. In the 20th century, Roulette became a popular game in casinos around the world, and it remains popular today. The house edge gives the advantage to the casino, but it has produced plenty of overnight millionaires. In particular, the game of Roulette has been known to create explosive levels of excitement and anticipation and has been a favourite of gamblers for centuries.
As such, Roulette has become synonymous with high stakes gambling, thrilling gameplay and unmatched suspense. It is one of the most popular table games in casinos, providing an adrenaline rush that has kept players passionate and excited for centuries. Its captivating and unique features, along with its long and prestigious history, makes Roulette one of the most well-known and respected games in the casino world.
Bet Types
There are many different types of bets available at the Roulette table. They all offer different odds, but no bets are more advantageous or offer a better overall return. Choose the type of bets that are exciting for you to play.
Roulette Inside Bets
Inside bets are bets that are placed on the numbered area of the roulette table layout. These bets offer the highest potential payouts, but also have a lower chance of coming up.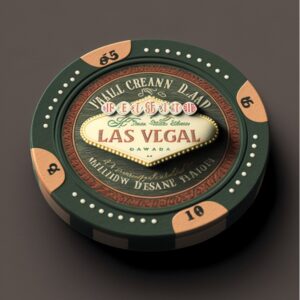 Straight Up Bet: Place your chip on a single number and receive a 35 to 1 payout if the ball lands on the same number. The odds of it working out are 36 to 1 in European games and 37 to 1 in the American version.
Split Bet: Place your chip on the line separating two numbers and bet on both. This pays out at a rate of 17 to 1, with the odds of it working out at 17.5 to 1 in European games and 18 to 1 in the American version.
Street Bet: Place your chip at the end of the row you want to cover and bet on three numbers in the same row. This gives an 11 to 1 payout if the ball lands on any of the chosen three numbers.
Corner Bet: Put your chip in the corner where four numbers meet to bet on any of the four numbers coming up. This bet pays out at 8 to 1.
Six Line Bet: Place your chip at the edge of two rows (like a Street bet but covering two rows). If the ball lands on any of the six numbers in those rows, this bet pays out at 5 to 1.
Outside bets are placed on the outside of the numbered grid and typically offer a lower potential payout than inside bets. Examples of outside bets include Red or Black, where a bet is placed on either a red or black number, Odd or Even, where a bet is placed on either an odd or even number, and Dozens Bet, where a bet is placed on a group of 12 numbers.
Roulette Outside Bets
Red or Black: Choose whether you think the ball will land on a red number or a black number. Red or black roulette odds are 1 to 1 (or 'evens'), with the presence of the zero pocket(s) meaning that the chance of calling it correctly is slightly lower than 50%.
High or Low: Predict whether the ball will land on a number between 19 to 36 (high) or 1 to 18 (low). The payout and odds are the same as a Red or Black bet.
Even or Odd: Wager on whether the ball will land in an odd number or an even number. This bet gives a 1 to 1 return and has a probability of just under 50%.
Dozen Bet: Choose whether the ball will stop on a number between 1 and 12 (first dozen), 13 and 24 (second dozen), or 25 and 36 (third dozen). There is a 2 to 1 payout for predicting this correctly, with the chances of it coming up slightly less than 33%.
Column Bet: Place a bet on one or more of the three columns of 12 numbers on the roulette table, with a 2 to 1 payout for predicting this correctly.
A roulette call bet is a bet placed on the layout of the table, made by a player calling out the bet to the croupier instead of placing it on the layout. Call bets usually involve combinations of numbers on the table, such as the tiers, voisins, and orphans. These call bets exist because of the complex format of the table, and are esentially convenient shortcuts for players to quickly place larger spread bets.
Roulette Call Bets
Voisins du Zéro:

The 'neighbours of zero' bet, covering all the numbers on the roulette wheel between (and including) 22 and 25 with a variable payout depending on the exact number that comes up.
Jeu Zéro: The 'zero game' bet, covering all the numbers on the wheel closest to zero with a minimum of four chips.
Le Tiers du Cylindre: Also known as 'Tiers', this bets covers 12 numbers, just under a third of the wheel.
Orphelins: The Orphelins (or 'Orphans') bet covers two different segments of the roulette wheel with at least five chips.
Final Bets: Place chips on each of the pockets that end in your chosen number – such as 3, 13, 23, 33 if you decide to place your stake on numbers ending in 3.
The La Partage rule
The La Partage rule is a rule that can be found in some European Roulette games and is designed to reduce the house edge. This rule means that if the ball lands on the zero pocket, only half of any outside bets are lost and the player will be compensated with half the stake. This reduces the house edge from 2.7% to 1.35%, which gives players a better chance of winning.
Online Roulette
Online Roulette has become increasingly popular over the past few years and is now one of the most popular online casino games. Online Roulette offers the same rules and gameplay as traditional Roulette, but with more flexibility to fit the player's preferences. Online Roulette allows players to play from the comfort of their own home, or on the go with their mobile devices. The online versions of Roulette also offer a larger variety of games and different variants than land-based casinos, such as European, French, and American Roulette. Players can also find low stakes games, which is a great way to practice and get to know the game without risking too much money. The speed of online Roulette has also increased significantly over the years. Online casinos have designed their games to provide faster gaming, allowing players to complete more spins within a shorter period of time. This has made playing online Roulette faster and more exhilarating than a land-based casino. In addition, some casinos also offer features such as auto-play and turbo play, which allows players to further speed up the game. With all of these features, Online Roulette can provide a much faster and more enjoyable experience than the traditional game. To further enhance the Online Roulette experience, many casinos have incorporated a live chat functionality to the game. This allows players to interact with each other, as well as the croupier, allowing for a more social and communal gaming experience.
Online casinos have developed a number of innovative new forms of Roulette, such as 'Quantum Roulette', 'Lightning Roulette' and 'Age of Gods Roulette', which are not possible in a live casino due to their speed and extreme volatility. These types of games offer unique features and additional betting options to make the game more exciting. The variety and innovative nature of online Roulette ensures that players can find exactly the type of game they are looking for.
Roulette Games Only Available Online
Age Of Gods Roulette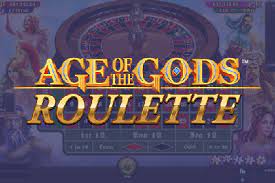 Age of the Gods Bonus Roulette is a blend of classic American Roulette and an Age of the Gods slot game, designed for players of all skill levels. It uniquely features two rounds and a bonus game, with bets ranging from Straight Up on single numbers up to Complete Bets. Plus, players can win up to 300x through the bonus round and the four-tier progressive jackpot series.
When the ball has been spun and stopped, the bonus feature may trigger and players have a chance to win up to 300x of their bet. During the bonus round, players will get three spins on an Age of The Gods slot machine, with different symbol payouts, including 100x for the Age of The Gods Coin and 50x for Zeus. Plus, there is a four-tier progressive jackpot series which can be triggered during this round, with each jackpot having varying seed amounts and probabilities.
Age of The Gods Bonus Roulette also has a 'Spin Now' feature, which allows players to signal that they have placed their bets and are ready to continue when there are only a few players active.
Lightning Roulette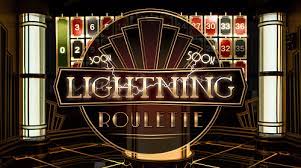 Lightning Roulette is a type of online live roulette game based on the European Roulette, with additional randomly generated lucky numbers and lucky payouts. If a player has made a straight-up bet on that number and the ball lands on the lucky number, they will receive a lucky payout of between 50x to 500x. There are bet options such as Straight Up, Split, Street, Corner, Line, Column, Dozen, Red/Black, Even/Odd, 1-18/19-36 bets and Final and Complete bets. Please be aware that whilst betting straight up can result in an increased multiplier should you hit a lightning number, if your number hits and it is not a lightning number, it pays at reduced odds of 30/1. Overall the RTP is a generous 97.30%.
Mega Fire Blaze Roulette:
Mega Fire Blaze Roulette is an exciting new Roulette game from Playtech with a unique bonus round and four fixed jackpots. It is played on a European Roulette wheel with 36 black and red numbers, giving players the chance to make all the classic bets. When the live Dealer puts the ball on the wheel, up to five random numbers are highlighted with fire. If any of these numbers win and an inside bet is made, the Fire Blaze bonus round begins. This bonus round takes place on a 3x12 grid, divided into three sections of six squares, each of which can have a multiplier of up to 5x. The bonus also features four fixed jackpots: Mini (20x), Minor (100x), Major (500x), and Grand (2,000x). The game has an RTP of 97.30%, provides all the same betting options as European Roulette, and has a maximum bonus payout of 10,000x.
We've also seen some new slot games that are bridging the gap between table game and traditional slot content, such as Space Stacks from Push gaming. These are types of gambling that just can't be implemented in a land based Casino, and it's something that all Online Casino players are going to want to try, even at very low stakes!
Strategies and Betting Systems
Roulette is a game of chance and as such, there is no way to guarantee a win. However, there are a few strategies and betting systems that players use to shape their experience. These typically involve increasing a decreasing their bet sizes when winning or losing.
Martingale System
The Martingale system is a popular betting system used by many casino players, particularly in roulette. It is a negative progression system that involves increasing the size of the bet after a losing spin and decreasing it after a win. The logic is that the player will make a profit of one unit when they hit a winning spin. It is often used on 'even-money bets' like red/black, odd/even, or 1-18/19-36. The system was popularised by Mr John H. Martingale, the owner of a casino in 18th century London.
Unfortunately, the Martingale system does not guarantee a profit. There are several reasons why it does not work: first, it relies on the player having enough money to double the bet after every loss; second, it assumes that the player's bets will eventually hit a winning spin, which is not always the case; and third, it does not take into account the house edge, which skews the odds in favour of the casino.
Let's look in detail at a series of losing bets that follow the Martingale system. I'm at the Roulette table and I begin by choosing an outside bet, "Red". I wager £/€10, and the expectation is that I have slightly less than a 50/50 chance at winning the bet (my exact odds are 18/37). Unfortunately, the bet is a loss. I must now double my bet, so I wager £/€20 on red. Again, it is a losing bet, so I double my bet to £/€40. This time, I win the bet and I am up £/€10 overall. However, we can see that it wouldn't take many losing bets for me to be wagering a huge amount. If I lost just five times in a row, I'd be wagering £/€160 - and I would have lost £/€150 overall. Although it's possible to go on a lucky run, often the reverse is true. It's always important to think ahead and know your limits. 
Kavouras Betting System
The Kavouras Betting System is a modern strategy for playing the game of Roulette that was first published in 2010 by a man known as Kavouras. The system involves placing eight separate bets on the roulette table in a specific pattern, with each bet being the same size. These bets cover a range of splits, corners, and six lines, and when a player wins, they will make a profit of either one, four, or ten units. Whether the outcome of a betting round is winning, or losing, the strategy does not change. 8 bets continue to be placed, although they may move around the table if the player wishes. It is important to note that this system is not a guaranteed way to win money, as the house always has an edge, and losses can be significant. Additionally, even when players do win, the profits are not large, meaning that it is not a system which will generate substantial returns.
Money management
Money management is an essential skill when playing Roulette. Players should set a budget for each game and resist the temptation to chase losses. Additionally, there are a few betting systems that can help players to manage their bankroll. The Paroli system is a positive progression betting system, where the stake is increased after a win and decreased after a loss. The D'Alembert betting system is similar, but the stake is increased and decreased by a smaller amount. Finally, the Fibonacci betting system is a negative progression system, where stakes are increased after a loss and decreased after a win.
Conclusion
In conclusion, Roulette is a classic game of chance that has been enjoyed by millions of people around the world for centuries. The game has a rich and fascinating history and is a popular choice for high rollers and casual players alike. There are a variety of bets available, and many different variants of the game. Players can find the game online and in land-based casinos, and can even play with small stakes. Roulette also has a variety of unique and innovative variants, such as Age of the Gods Bonus Roulette, Mega Fire Blaze Roulette Live, and Live Quantum Roulette. While there are no guaranteed ways to win at Roulette, players can use strategies and betting systems to help manage their bankroll and increase their enjoyment of the game. Ultimately, Roulette is an exciting and thrilling game that has the potential to create overnight millionaires.