Jackpot King Meets Prize Lines
7 Jun 21Chloe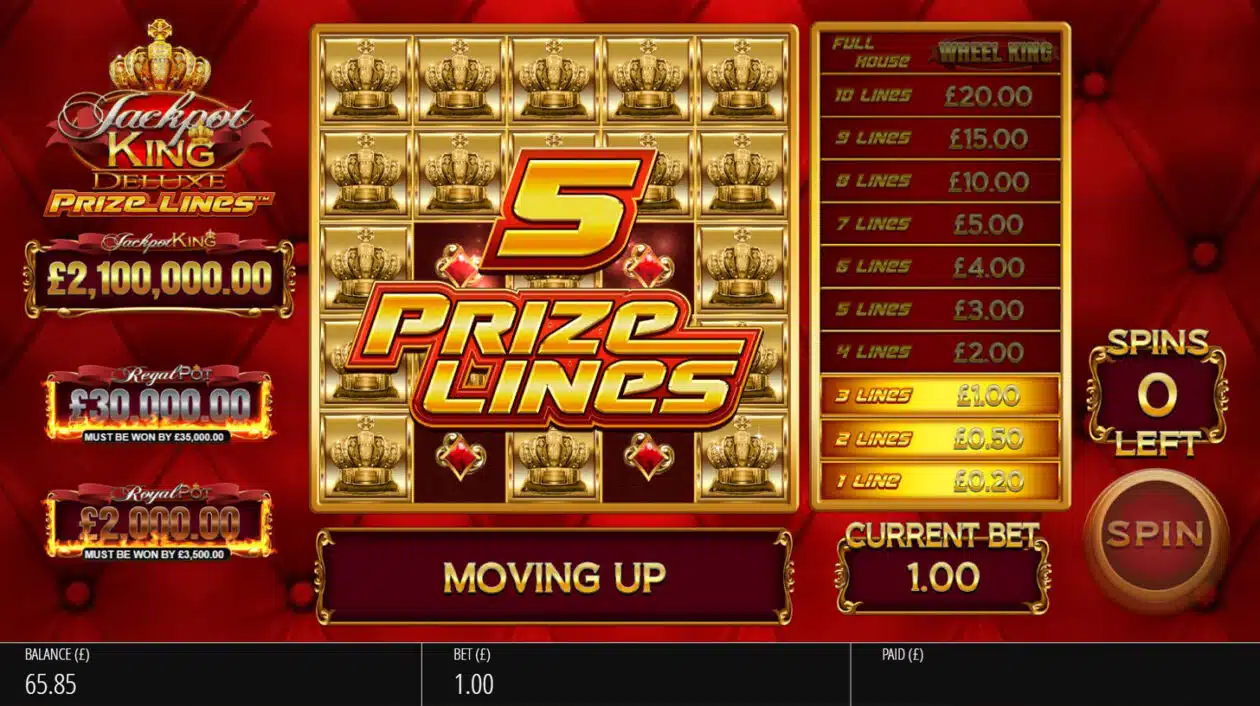 Jackpot King continues to change the lives of players across the sector every year, offering 3 different jackpot prizes, with the highest "Jackpot King" pot often being in excess of 1 million pounds. Now, the legendary progressive jackpot, pioneered by Blueprint Gaming, is being combined with their Prize Lines™ mechanic, which first crept its way onto the scene in 2021.
Jackpot King Prize Lines™ offers players a unique and exciting gaming experience, with the opportunity to win tremendous prizes.
Each game will consist of 5 spins, and the aim of the game is to climb the prize ladder by completing Prize Lines. Prize Lines pay horizontally, vertically and diagonally, with 12 lines available in total. After completing 5 spins, players can collect their prize or spin again, at an extra cost, which will increase the further they climb the ladder.
Completing all 12 Prize Lines for a Full House win triggers Wheel King, offering players a chance to win one of three pots available within Jackpot King:
Royal Pot
Regal Pot
Jackpot King
Jo Purvis, Director of Key Accounts and Marketing UK at Blueprint Gaming, said: "Prize Lines™ has instantly resonated with players since launching and we're excited to introduce this latest game featuring our hugely popular Jackpot King. This marks the first time we've incorporated Jackpot King into a game in its own right. Fans of the progressive system are sure to love the recognisable prize ladder feature and climb their way to huge wins."