Overview
Nolimit City are a gaming provider located in Stockholm, Sweden. Widely considered in 2021 to be "the ones to watch", Nolimit City are continually pushing the boundaries of what we know in the iGaming industry, both in the mechanics and design of their games, and in the user experience. This includes (at the time of writing this) being responsible for the biggest win available in any online slot, excluding those with jackpots. In spite of a stellar run of recent releases, Nolimit City do not rest on their laurels, instead continuing to push the boundaries further with each release, offering players an experience that is distinctive, sophisticated and creative. Their team consists of experienced professionals from the gambling industry, with "roots in more than 10 years of hands-on work at some of the most successful gambling software providers and operators." They believe the time is right to give the gambling software industry a new perspective, with focus on the operator. Each task, theme, mission, and brief from the team at Nolimit City is undertaken with fine attention to detail, the utmost skill, and a level of professionalism often unseen.
"Our mission is to take gambling software to the next level by offering a fast, reliable and flexible team that cooperates with a set of solid operators. Our biggest advantage is our comprehensive and portable system platform for mobile, tablet and desktop devices which is 100% controlled by us. Since we aren't dependent on any other systems, we can deliver special features and smooth, customizable marketing campaign tools that are tailored to each operator's specific needs."
Popular Nolimit City Games
Nolimit City aren't one to shy away from new releases, having an impressive catalogue of games under their belt so far, inevitably just waiting to grow. However, as expected, when we say "Nolimit City" the mind immediately goes to a few key releases, which continue to be some of the most requested games from our audience. Most of the influence in these releases comes from the ability to pay life changing amounts of money, regardless of stake, with Nolimit City continuing to offer huge maximum wins. Impressively, we usually see* a lucky player hit the maximum win available within a few days of release, which is a testament to the amount of players bursting to try these new games out, but also the transparency and fairness of Nolimit City, a provider that love to turn the volatility up to extreme levels.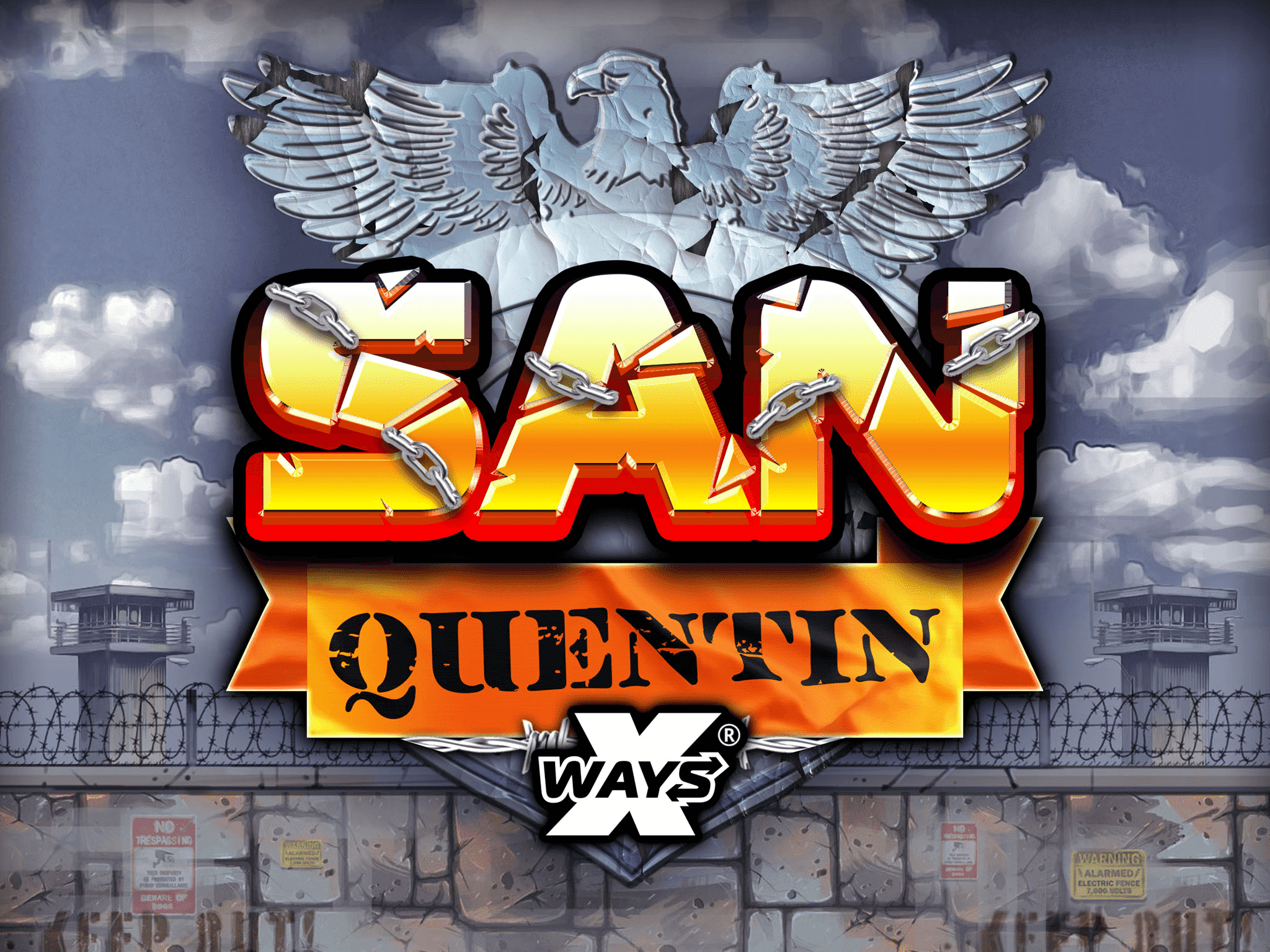 Currently, the most requested Nolimit City slot is awarded to San Quentin xWays. San Quentin was released at the beginning of 2021, and was one of the most hotly discussed releases across the industry in the weeks leading up to it. Teasing us with images of a 2000x stake feature buy (alongside two others), and soap on the floor of a prison shower, players were unsure of what we should expect, but one thing we did know – we were excited. By the time of release, San Quentin did not disappoint. Offering jumping wilds, utilising the xWays mechanic, and giving players the potential to win a maximum of 150,000x stake, we were right to be excited. Nolimit City keep things as responsible as possible when offering feature buys of this cost, capping the maximum stake available for separate buys, but we found stake did not matter. We continue to receive requests daily to buy a 2,000x San Quentin buy, even on the lowest stake of €0.20. Ultimately, a win of 150,000x is huge on any stake.
Next up, we've got Fire In The Hole xBomb, another 2021 release. A lot of the discussion around Nolimit City seems to revolve around their 2020/21 work. Despite releasing games before, it seems this was the turning point when players realised Nolimit City were going to push these boundaries, meaning now their upcoming releases are some of the most exciting announcements in the sector. Fire In the Hole focuses on a collection system within the bonus, offering players the chance to win up to 60,000x stake by collecting coins and resetting the spin counter each time a symbol lands. Also on offer are collector symbols, dynamites, and multipliers, amongst others. This results in a bonus that keeps players on the edge of their seat, just waiting for a special symbol to land to change everything. The cost to buy the feature sits substantially lower than San Quentin, but remains higher than we're used to, ranging between 60x and 500x stake. However, once again the potential was shown with Fire In The Hole, with one lucky player hitting the maximum 60,000x maximum win on the day of release.
The next place on this list is reserved for Deadwood xNudge, which also holds a special place in our hearts. Deadwood was the natural follow on from another of our favourites, Tombstone. Released in 2020, players have the opportunity to win 13,950x, with 576 ways to win. Offering players a choice between bonuses continues to be implemented by providers across the globe, but rather than offering two completely separate features with little in common, Nolimit City instead drew this line in a different place, offering a choice between volatility levels – high, or extreme. Although at the beginning, players seemed quite divided on this choice, it's clear to see that as time goes on and we see the capabilities of Nolimit City we're extreme volatility – all the way. Deadwood also offers players the opportunity to trigger a "super bonus". For those willing to take a risk, you can buy the super feature (Shoot Out Free Spins) for 750x stake: big risk, but big potential.
In fourth place, we've got Book of Shadows, released in 2020, and also Nolimit City's first attempt at a book game. Book games continue to be some of the most popular across the industry, with almost every provider offering at least one, and with Book of Shadows we were not disappointed. With such a solid mechanic, already loved by all, it would be all too easy to put in the bare minimum and expect it to work, but in true Nolimit fashion, we got a book game with a twist. Players have the option to open extra "rows", which results in more pay lines, both in the base game and the feature. During the base game, this comes at an extra cost, and during the feature this comes in exchange for a sacrifice of some free spins, although this choice comes after the choice to change your expanding symbol, which can be re-shuffled once if you're unhappy with it. With wins of over 30,000x stake on offer, it's clear to see why players came to love Book of Shadows.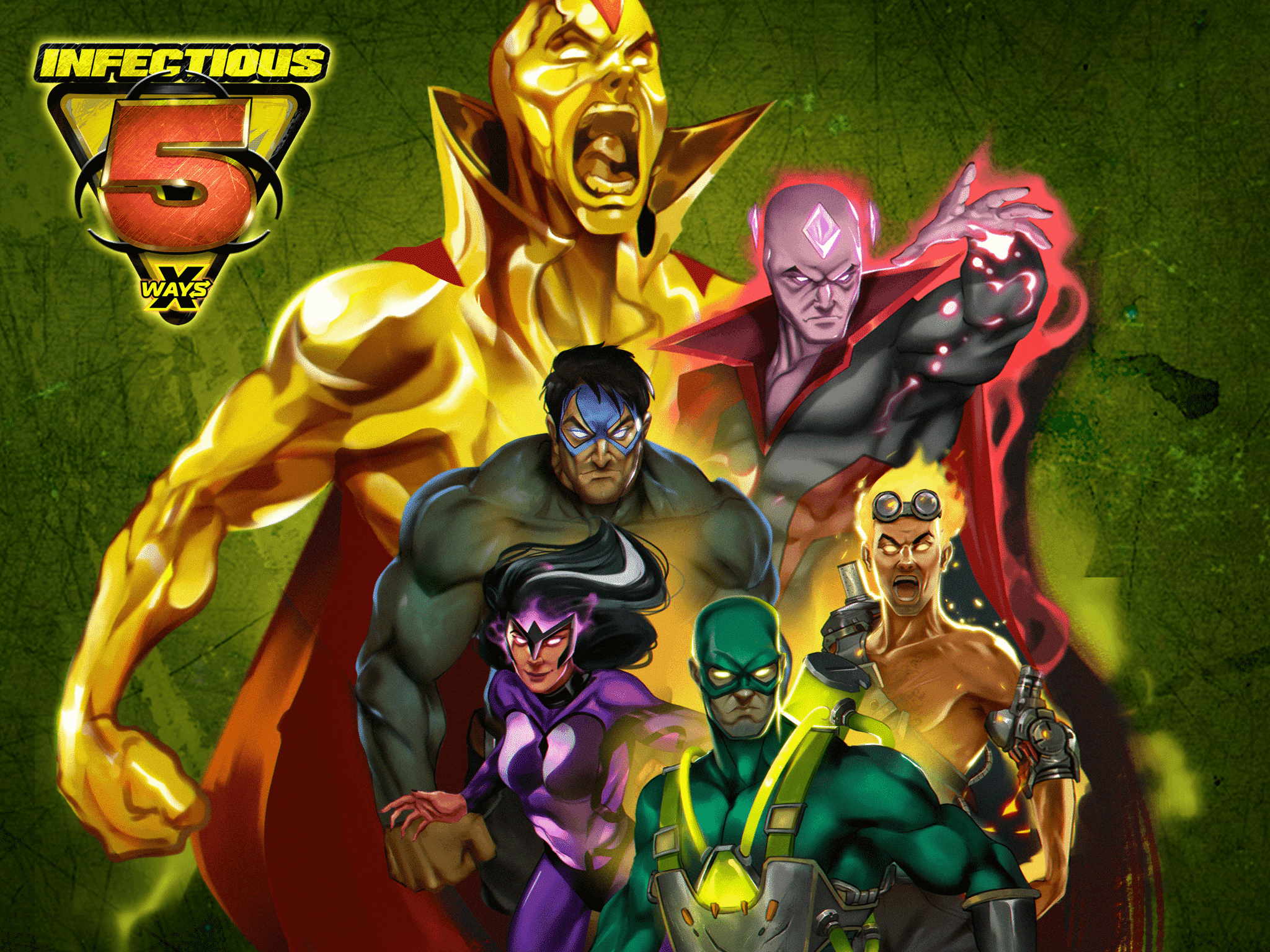 Although not released at the time of writing this, so therefore we cannot claim it to be a requested slot, a special mention must go to Infectious 5 xWays, set for release 1st June 2021. This, for us, is one of the most exciting Nolimit City games on offer, bringing together the features we love from the aforementioned games, including a choice of volatility levels in features, super features, and a huge feature buy at a cost of 555x stake. With wins of 55,555x on offer, we cannot wait to see what Infectious 5 can do.
Finally, we'll leave you with this list of those also worthy of a mention:
El Paso Gunfight xNudge
East Coast vs West Coast
Bushido Ways xNudge
Tomb of Akhenaten
Warrior Graveyard xNudge
Monkey's Gold xPays
Golden Genie and The Walking Wilds
Tombstone
Barbarian Fury
Punk Rocker
Dragon Tribe
Pixies vs Pirates
* players can click the yellow star at the side of any Nolimit City game to see a leaderboard of biggest wins achieved on said game, and can watch the replay, should they wish to.
xSeries
Nolimit City are best known for their 'x' mechanics, with xWays, xPays, xNudge and xBomb on offer to players. These mechanics work hand in hand with innovation, and by Nolimit City's own admission were "built from the ground up to deliver incredible entertainment and raise the potential of any slot game". We've seen first hand how these mechanics can turn a feature around, being responsible for some of the biggest wins we've ever seen, on any slot.
xNudge: Introduces a nudging wild, wherein the multiplier increases for every nudge. This can be seen in Tombstone and Deadwood, which for players prepared to risk the extreme volatility bonus, can be life changing when working hand in hand with the sticky multiplier.
xWays: xWays brings players an element of surprise, by increasing ways to win in an unlimited way, adding unprecedented potential. Usually seen in a fixed Ways game, xWays is immediately recognisable from Punk Rocker, Dragon Tribe and San Quentin, which paves the way for some huge wins when working alongside multiplier jumping wilds.
xPays: xPays sits at the lower end of volatility levels, whilst still enabling huge wins. A simple mechanic, which allows players to collect and upgrade connected symbols, xPays can be seen for the first time in 2020 release Monkey's Gold xPays, and we're intrigued to see if this mechanic will make a comeback in 2021.
xBomb: First introduced through Fire In The Hole, an xBomb Wild symbol will work as a wild, and remove adjacent symbols from the grid to allow more wins to drop in. Alongside this, it increases the win multiplier by one before another collapse. xBomb Wilds will always explode, regardless of any wins or being involved in any wins. An impressive mechanic, the full potential of which we did not see in the Fire In The Hole feature, so we're excited to see more of this.
Finally, Infectious xWays completes the portfolio, working the same way as xWays, but also then infecting any other instances of the revealed symbol on the reels, to increase the Ways in multiple places. This is most recognisable from East Coast vs West Coast, another incredibly successful 2021 release. Multiple xMechanics can also work alongside each other, as seen in Dragon Tribe, Pixies vs Pirates, and East Coast vs West Coast.
Our Biggest Nolimit City Win
It's hard to determine the "biggest" Nolimit City win, as often San Quentin would take the crown in terms of x-stake size, but given that we would usually buy this bonus on a much smaller stake, and it costs 2,000x stake it's hard to consider it against other bonuses that come close in terms of x-stake size. However, our recent win blew every other win we've had out of the water – not just becoming the biggest Nolimit City win we've had, but our biggest x win, ever. We'd been grinding for a win like this for a while, and it finally happened. You can watch it below…