Overview
4ThePlayer was founded in July 2018, with their first game released in November 2019. It wasn't long before players and industry workers alike realised this wasn't just another studio – this team was planning to do things in their own way. Appropriately titled, 4ThePlayer have listened to player feedback throughout their time building games, and strive to bring us releases that they stand behind – something that is exciting for players, using the best maths profiles.
Alongside their innovation, 4ThePlayer have cemented themselves as a provider of not only games, but transparency, through their QuickFacts™, wherein players can easily read some of the more complex statistics in a clear and simple way – helping players to understand what they can expect (on average) from the release they choose to play.
"Founded in July 2018 by a team of luminaries of the gaming industry, including Andrew Porter and Chris Ash who have a combined 40 years of gaming industry experience."
The team are consistently working their hardest to build their unique portfolio, but they still take the time to engage with the community – you can find them on Twitter or YouTube, and you can read our interview with Henry, Co-Founder of 4ThePlayer, to find out more about the team.
Popular 4ThePlayer Games
As we said, 4ThePlayer have always made it their mission to go against the grain, and produce games that are literally 'for the player'. As a result, their games have stood out for players, resulting in an excellent portfolio, even with less than 15 games under their belt. Their second release, 9k Yeti, still proves one of their most popular releases, featuring a Yeti Snowstorm feature that turns a losing spin into a winning spin during the bonus round. As a result, 9k Yeti is one of the most well known releases from the 4ThePlayer team, attracting new and established players alike.
Thanks to the following 9k Yeti built, the team took a return to the concept in late 2021, this time collaborating with Yggdrasil and utilising their Gigablox mechanic, bringing us 90k Yeti Gigablox – featuring wins up to a whopping 90,000x bet. With the esteemed Snowstorm feature now combined with Gigablox reels, Yeti Reveals and Giga Summon, 90k Yeti brought us everything we could have wanted from a sequel, and more. Additionally, it wasn't long before we got to see a max win, with one lucky player triggering a 90,000x bet win in the base game – that was some Yeti!
Next up it's 3 Secret Cities, a progressively styled game where players can journey between different cities, increasing the amount of spins they receive, the multiplier they start with, and the maximum win they can achieve – with options as high as 50 free spins, with a x15 multiplier – capable of producing wins up to 50,000x bet. This Aztec release was well received by players, who praised the idea of offering rewards when a bonus tease didn't land the feature, amongst other aspects.
Finally on our list is a recent release from the team – 60 Second Heist. Rather than offering spins, 60 Second Heist focuses on time – and you have limited time to gather all the rewards you can. With 10 second re-spins available in the base game, players have some action to keep them interested until they can trigger the bonus. Once in the bonus, 60 seconds are awarded, with multipliers incrementing as the light completes laps of the reels. When the 60 seconds end, the bonus round ends, but don't worry – there's speed boosts and extra time to help things along!
Alongside each of these, 4ThePlayer's catalogue consists of:
1 Left Alive
2 Gods Zeus vs Thor
6 Wild Sharks
123 BOOM!
12 Trojan Mysteries
Our Biggest 4ThePlayer Win
We've had a few really good hits on 4ThePlayer releases, including a very nice bonus that enabled us to gift a viewer just under €500 in our 90k Yeti Tournament, but our biggest win is on 4 Secret Pyramids – the sequel to 3 Secret Cities. Non premiums can pay, especially when you land this many! Check it out below.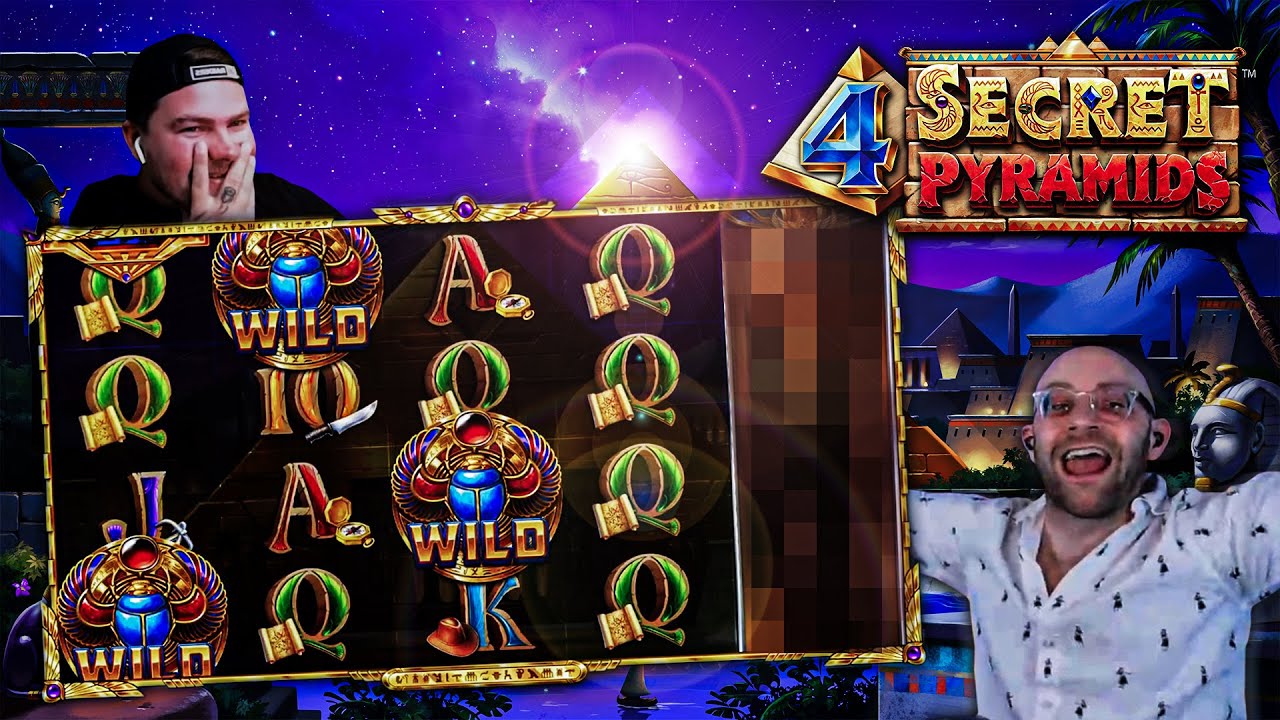 Special mention also goes to this hit on 60 Second Heist. It might seem like 60 seconds isn't much time, but with the speed boosts and extra time we reached a huge x15 multiplier and hit bags of diamonds – more than once. In the end, the feature paid €2,172 on €3 stake – 724x bet. A heist worthy of the name!