Relax Gaming to Launch Dream Drop Jackpots
30 Mar 22Chloe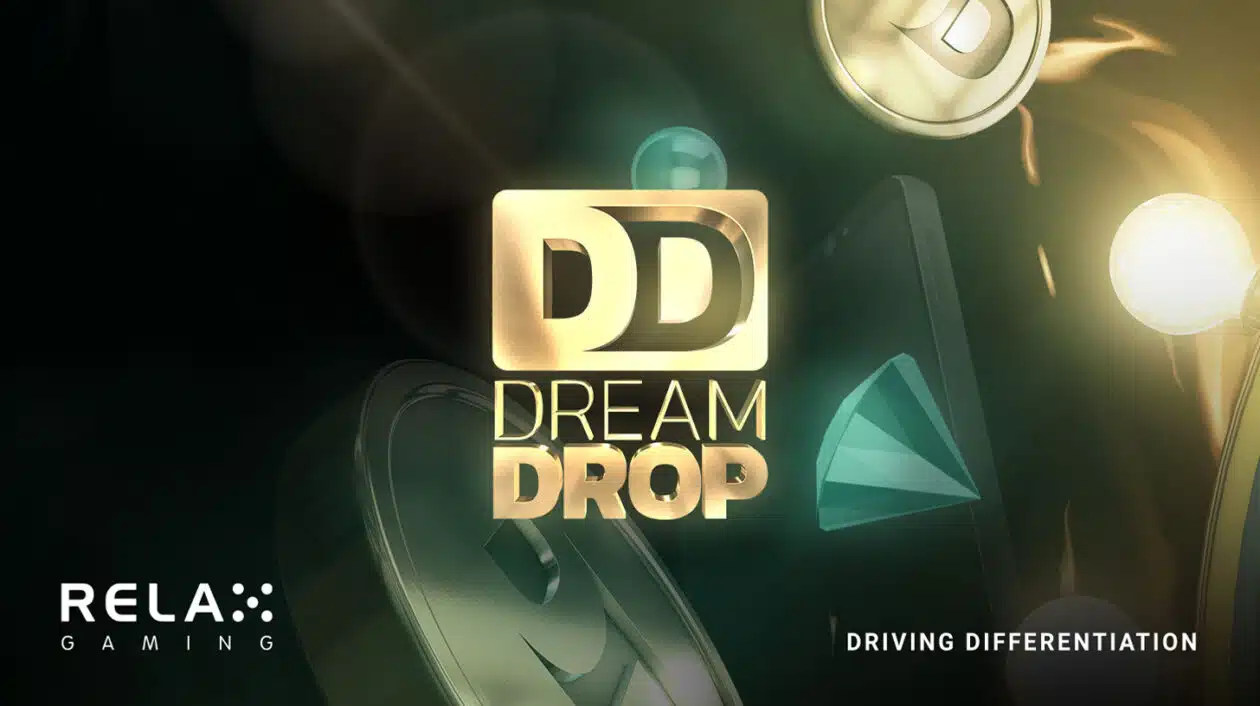 Relax Gaming have today announced one of the biggest launches so far in the history of the company – the studio and aggregator, founded in 2010 with the goal of simplifying B2B content delivery for the modern iGaming landscape, is adding a five-tiered progressive jackpot to their portfolio. Designed to revolutionise slot gameplay, Dream Drop Jackpots offers players the biggest must-hit jackpot to date.
"This is without a doubt one of the biggest product launches that Relax Gaming has ever announced. We're incredibly proud to enter the jackpot space with a highly unique product, underpinned by our strong technology and commitment to drive differentiation."
Simon Hammon, Relax Gaming CPO
The progressive jackpot will be enabled by the Relax Apex™ platform and will offer multiple ways for players to win big with five winning opportunities, including Rapid, Midi, Maxi, Major and Mega Jackpots, all of which lead to a guaranteed hit. Each tier features a balanced bet contribution proportionate to bet size, enabling players to unlock prizes relative to the amount staked, whilst offering wildly different average wins, rewarding high and low levels of participation
Relax will level up the Dream Drop every two wins, increasing the overall maximum prize by €500,000. This cycle will continue until the Mega Jackpot reaches an astonishing maximum of €10,000,000 – a crazy prize for any player. Alongside this, Dream Drop Jackpots will be underpinned with an impressive €1,000,000 launch campaign following its launch.
Unveiling on 4th May 2022, the first game to receive the Dream Drop treatment will be Temple Tumble 2, the highly anticipated sequel to Temple Tumble – one of the most popular releases within the unique portfolio of content offered by Relax, which will release the same day. It is expected that Dream Drop Jackpots will be added to a wide range of leading titles from Relax Gaming's award-winning catalogue by the end of 2023.
To stand out from the current jackpot offering, Dream Drop's goals are:
Big Ticket Jackpots that feel more achievable, with hot-mode feeling and 'near win' indicators.
Five tiers of Jackpots with an exciting and achievable range of win potential:

Rapid
Midi
Maxi
Major
Mega

All Jackpot tiers lead to a guaranteed hit.
A regular stream of games to the Dream Drop platform to keep things fresh.
Unique Jackpot integrations with games for an exciting way to play.
Jackpot variants of some of Relax Gaming's classic games and sequels.
"Early on in the creative process, we decided that a classic legacy type jackpot was off the table, as the market is already saturated with multiple jackpots like this. With Dream Drop Jackpots, players will experience the most heart-racing jackpot on the market thanks to the multimillion must win element. Operators with Dream Drop will have an extremely powerful tool for acquisition and retention. The reception and feedback we've received from operators so far has been phenomenal and we have high hopes that this launch could be the future of jackpots"
Daniel Eskola, Relax Gaming Deputy CEO
Relax now offers its partners more than 3,000 online casino games, featuring headline slots from its in-house studios along with a vast collection of content aggregated through its Silver Bullet and Powered By Relax partnership programmes. Recognised by the industry as a true driver of differentiation, Relax Gaming has won a host of industry honours in recognition of its innovative approach.
The studio celebrated more than 15 major award wins last year, including "Casino Content Supplier" at the 2021 EGR Nordic Awards, as well as "Casino Software Supplier" and "Innovation in Mobile" at the EGR B2B 2021 Awards.
Dream Drop Jackpots are expected to be high frequency, high value and high action – taking the already excellent selection of games on offer to the next level and transforming the Jackpot Landscape in the process. With more achievable Big Ticket Jackpots, it seems almost a guarantee that the reception from players will match that of operators.
This product is not available in Germany (Regulated), Italy, Spain, Ontario (Canada) and Romania.