Debunking Slot Myths: Stakes
4 Jan 21Chloe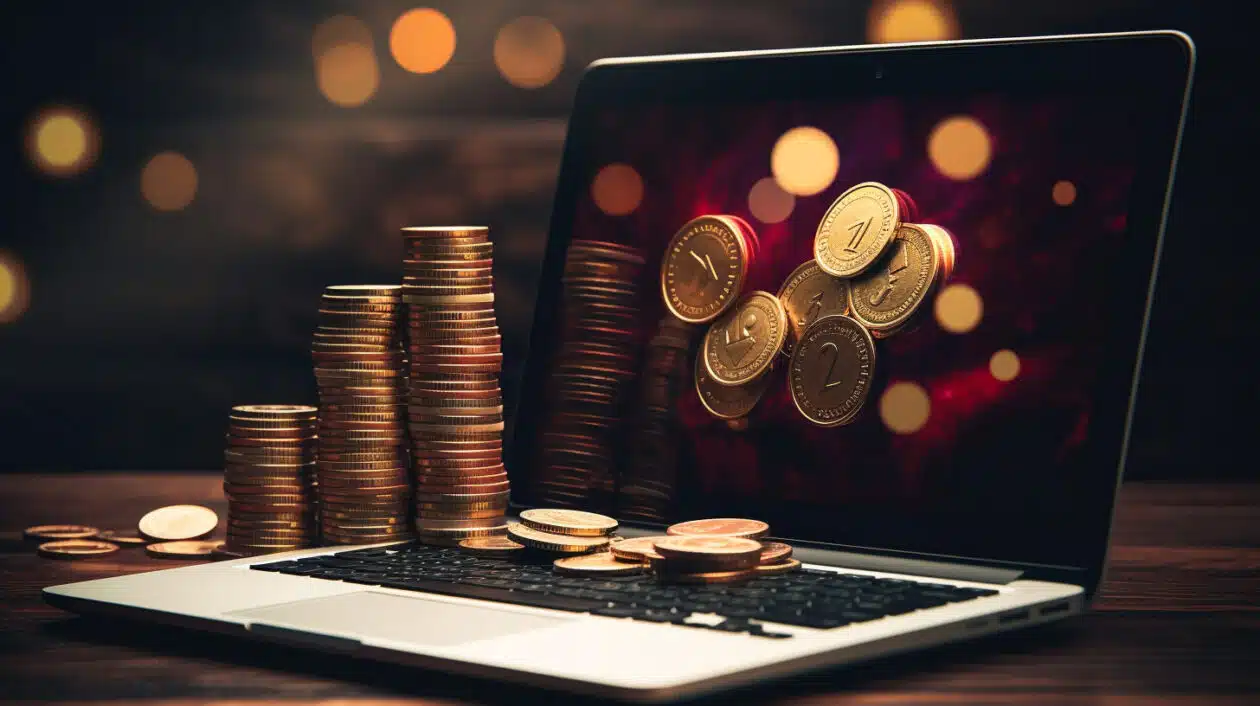 Debunking Slot Myths: Part 3
Gambling is one of the most lucrative industries worldwide, and, as with most popular activities, myths soon follow. Over our time streaming slots, interacting with viewers, and reading the chat during our Live Streams, we have seen a lot of myths, misinformation, and some strong opinions regarding gambling. During this series, we will be looking at some of the most common slot myths regarding gambling and online slots, and uncovering the truth.
Do Stakes Matter?
In Part 1, we looked at the idea of "hot slots", and explored if it is possible that slots go on winning, or losing, streaks, and if we can make better decisions by looking at previous spins taken. We explored how slots really are random, and how Random Number Generators are used, in line with regulations, to make sure slots are fair and random. In Part 2, we looked at RTP, weighing short term volatility against long term predictability. Finally, we looked at "Streamer RTP", exploring if it would be possible, or likely, for RTP to be altered for individual players.
This week, we're taking a look at the stakes available to us, and considering if it is possible for slots to play differently based upon the stake chosen. The most common example of this is the belief that slots play "better" on a lower stake, offering higher x value wins than on higher stakes. We'll be exploring if it is possible for a slot to be programmed in this way, if it is in fact more likely players will in on a lower stake, and if it is possible for the Random Number Generator within slots to be aware of the stake chosen. Are slot myths real?
Players Win & Lose On All Stakes
Before we start, it is crucially important to remember that players can suffer big losses, or experience big wins, on any stake. We have seen firsthand, from viewers, the wins that are possible on a lower stake, but we have also seen some of the biggest wins on a high stake. Big Time Gaming are a provider known for their volatility, with each of their slots having the capability to pay life changing wins out.
They have a YouTube Channel with videos of the biggest wins some of their slots have paid out, and stakes within these videos range from the lowest possible, to the highest possible. If you watch these videos please be aware that wins like these do not happen to players every day, and you could incur large losses before seeing a win of this caliber. We have had some huge wins on a variety of stakes, with our biggest ever win being on Primal on a £5 Stake – 3,240x, and another memorable one being on Dragonfall on a £2 stake – 1,949x.
X Wins On Various Stakes
It is important to use logic as you approach your feelings toward slots, and recognise that sometimes feelings are just that; feelings. Similar x wins on different stakes can appear very different to us, which leads to people believing chances vary depending on the stakes you choose. For example, a 100x win on a 20p/c stake equates to £/€20, whereas a 100x win on a £/€10 stake equates to a win of £/€1,000.
This has led players to think that those larger cash wins are unrealistic, and shouldn't be expected often, whilst not being particularly blown away by the same win on a lower stake; all this in spite of the fact that both wins are equal in stake value. The best way to consider any win is on an "x stake" basis, and therefore rather than judging based on the stake, and allowing this to affect our judgement when playing slots, we can continue to enjoy the experience knowing that slots are, in fact, random, whether we win or lose.
RTP & RNGs Hold More Control Than Casinos
Often players have expressed a belief that slots provide better x wins on a lower stake, because casinos would rather give a 1000x win on a 20p/c stake, rather than a £/€10 stake. They believe casinos would rather pay out £/€200 than £/€10k. Put in the most simple terms possible, this is just simply not true. To believe these slot myths negates everything we know about RTP, Random Number Generators, and the regulations surrounding both that we recognise are upheld by licensing bodies.
Firstly, RTP takes that level of control away from a casino, with slots being required to reach their advertised RTP over certain amounts of spins, meaning that casinos, or the cash size of the applicable win, cannot affect the likelihood of RTP being met. Further to this, developers are responsible for creating the slot, RTP, and adhering to the regulations before it even goes to the casino, meaning it is impossible for a casino to choose who wins or loses without risking their entire license. We often like to believe that the casino is the "enemy", but with regards to whether we win or lose, they hold no control.
Money Wagered Is Not Always Lost
Second to this, RTP is based on the amount of money wagered on a slot, and not a target number of cash paid out that must be met. It would simply be impossible to only give wins 100x and above to players on the lowest possible stake, because whilst so many players continue to play on a higher stake regularly, the RTP simply could not be met. RTP is met when a percentage of the total money wagered is paid back out, and does not care about stake.
The use of Random Number Generators in slots furthers this thought process, stopping casinos from being able to choose who wins or loses. Once a player presses "spin", numbers are generated which correspond to positions on the reels. RNGs are the brains of a slot machine, and no matter what we do we cannot affect this randomness. This includes changing our stake to try to encourage wins.
The Best Stake Is A Comfortable Stake
Within the previous two parts of this series, we have repeatedly explored the fact that slots are random, and cannot be affected by anything that we can do. The best thing you can do as a gambler is enjoy the experience, whilst gambling in the safest possible way. We should never alter our stakes for any tactical reason, and instead should only bet with money we can afford to lose. The safest practice is to understand the regulations, and consider our experience gambling as being entirely random, rather than focusing on slot myths.
When the fun stops, stop. Visit BeGambleAware.org for more info.