e-Wallets are becoming more popular as time goes on. In particular, Skrill is becoming a chosen method of payment for gamblers, because of what it offers. Often though, people don't fully understand e-Wallets, or why they should consider using them, and the benefits they offer, which can result in a hot debate.
First, it is important to make one thing clear: Reputable e-Wallets are a legal method of payment, and both Skrill and PayPal (which we will be discussing today) are regulated by the Financial Conduct Authority. In fact, the United Kingdom Gambling Commission have a page on their website to explain the main restriction for e-Wallets – that is, that they cannot allow players to gamble with money deposited using a Credit Card, which is a restricted method within the United Kingdom. This page mentions both PayPal and Skrill, and neither of these e-Wallets allow money deposited by a Credit Card to be used for gambling purposes – it is kept separate from funds available for gambling.
Before we get into the ins and outs of any particular e-Wallet though, lets look at what they are, and the two main e-Wallets available. An e-Wallet is effectively what it says in the name; an online wallet. It is not a bank account, and you do not receive an account number and sort code. You couldn't opt to have your salary paid into an e-Wallet, for example. Instead, your e-Wallet is normally identifiable by your login details, which is usually an email address.
Spending With An e-Wallet
e-Wallets allow you to pay online or send money to people across the world in a fast, safe and easy way. You can send money to friends or family with their email address, or phone number, and make payments online. Payments can be made in one of two ways – through your e-Wallet but out of your debit card or bank account, or from your e-Wallet balance. This means money can be kept in an e-Wallet for whenever you might need it, and you can make payments from this available balance. PayPal is usually available on most online merchants as a payment method, and where Skrill is unavailable, users have the option of their Skrill card, which we'll explain more of below.
There are over 32 million active users on Skrill, and 173 million people use PayPal worldwide, so e-Wallets continue to grow in their popularity because they are simple, easy to use and effective.
Deposits and Withdrawals from e-Wallets are usually in the form of a Debit Card transaction, or a Bank Transfer. Times vary, but deposits are normally instant, and withdrawals can take up to 5 days.
PayPal is regularly used for gambling by players, but for gambling Skrill is usually the option players would opt for. Let's take a look at what Skrill, powered by PaySafe, offers for gamblers: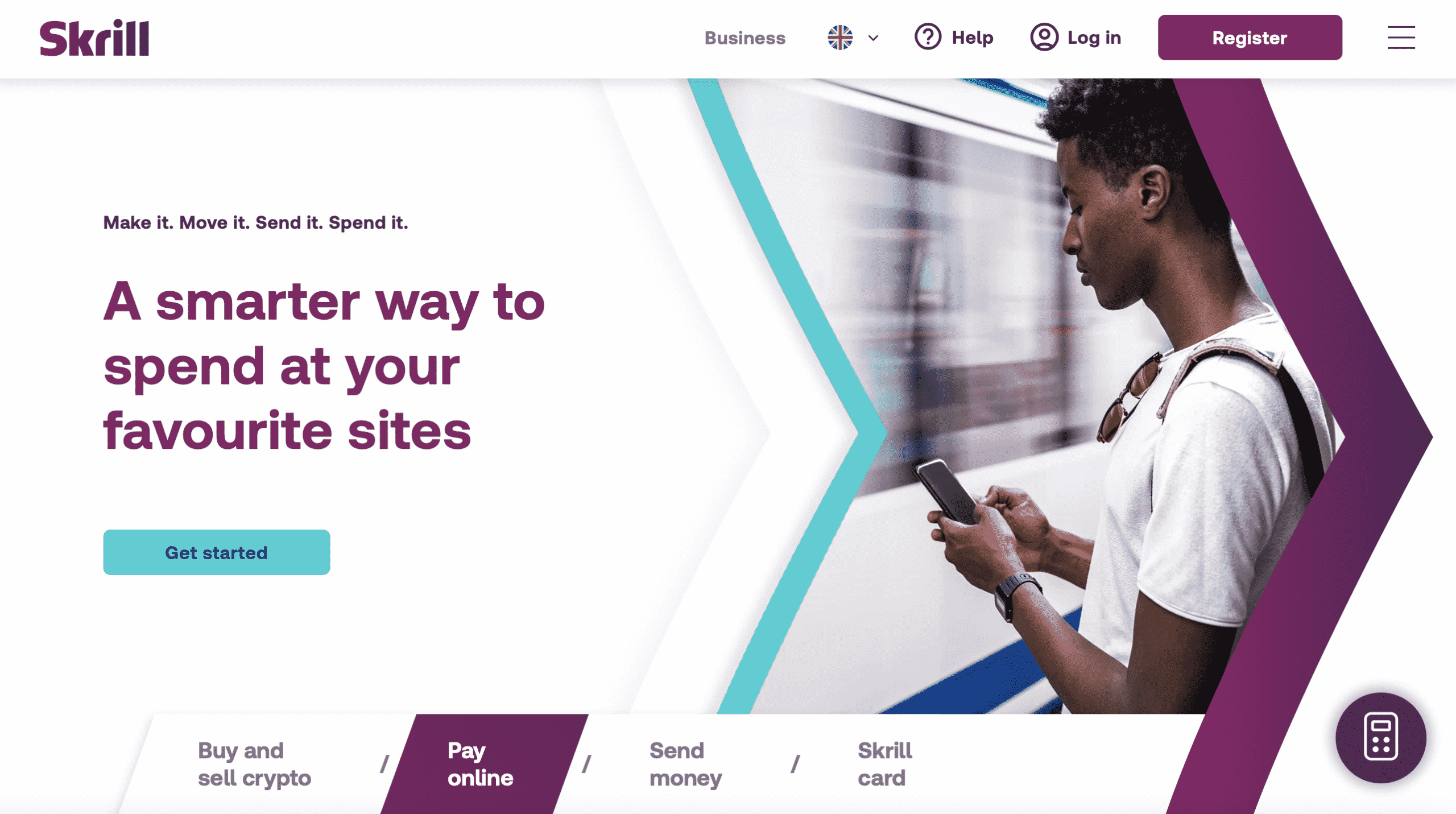 Faster Withdrawals: Usually, withdrawals to a Debit Card or Bank Account can take up to 3 working days from a Casino. Naturally, there will always be exceptions, and I am aware that some Casinos offer "Fast Withdrawal" options to Visa Debit cards, which can happen in a matter of moments. For the purpose of this example, though, we consider casinos that have at least a 24 hour waiting period for Debit Card or Bank Transfer Withdrawals. Usually, e-Wallet withdrawals are a maximum of 24 hours, the majority of the time occurring even sooner: within 8-10 hours. Some Casinos also have "instant" withdrawals to e-Wallets, which usually take around 15 minutes.
Keeps Gambling Transactions Separate: Some people do not understand why people are unhappy to have gambling transactions on their regular bank account, but it is a completely valid point. If you may ever want to apply for a mortgage you could find yourself refused as a result of numerous, regular gambling transactions. This is something that has been reported back to us from multiple people. Of course, you are not guaranteed to be refused credit in any form for placing a few bets, but if you find you gamble regularly and have a lot of gambling transactions, it is probably best to keep those separate from your regular finances.
The Option to Mark Funds "Not For Gambling": If players want to deposit money into their Skrill account, but want to be sure not all of the money is available for gambling, deposits can be earmarked as "not for gambling", even if they do not come from a Credit Card. This means a player could make a deposit of £100 for gambling, and another deposit of £100 not for gambling, and they will never be able to use the second deposit for gambling activities. This helps to keep a clear line between money for gambling purposes and unrelated expenses.
Users should be aware that Skrill does charge a fee for deposits and withdrawals, and this fee depends on the method chosen.
Skrill Card
Further to this, Skrill offer the option of their Skrill Mastercard, that we mentioned above. This is not a Credit Card, and is instead a Prepaid Card. Any money within your available Skrill balance will be available on your Prepaid Card, which is updated automatically as you spend money, to make sure you know exactly how much money is available to spend. This comes in two forms:
A Virtual Card: This is a card which can be used to make payments online. You will be given exactly what you expect – a virtual card, with a virtual 16 digit card number, expiry date and CVV. This allows you to make payments online at any outlet that accepts Mastercard, but is not a physical card.
A Physical Card: This option will cost €9.99, which will be taken from your available balance. However, if you continue to use your Skrill account and upgrade to any VIP Status (more on this below), you can order a physical card for free. This option will allow you to make payments online, as with the virtual card, but also to make payments in any real life store that accepts Mastercard. You can also make withdrawals from any ATM that accepts Mastercard, but be aware that some ATMs may charge an exchange rate as the Skrill physical card has a Euro Currency. Your regular skrill balance will always be your chosen currency, though.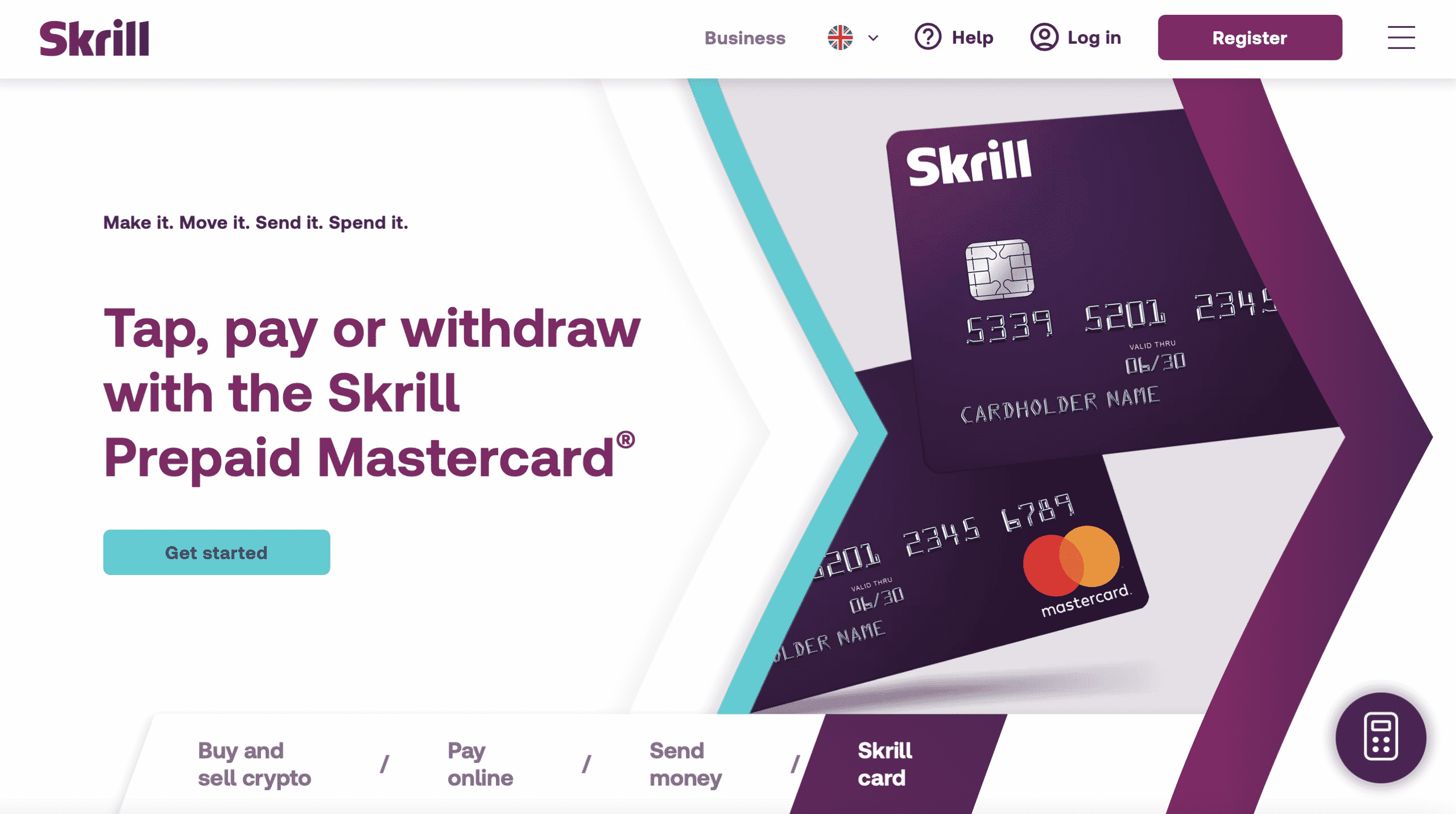 Skrill Loyalty & VIP Program
In July 2020, Skrill launched a new Loyalty Program, Knect, with Cash Rewards for users. This is separate from their VIP Program, and all players can opt into the Loyalty Program. For every €1 (or your local currency equivalent) you transact, you will earn up to 1 point. You can redeem your points for cash as soon as you have enough, which is a minimum of 10,000 points (redeemable for €10). You can earn points by depositing to or withdrawing from your Skrill account, sending money to another Skrill account, or paying with Skrill.
Alongside the Loyalty Program, there is a VIP Program for players who use their Skrill account enough. You are automatically added into the relevant level depending on the amount you transact:
Silver: Transact €15,000+ in a Quarter.
Gold: Transact €45,000+ in a Quarter.
Diamond: Transact €90,000+ in a Quarter.
Quarterly Periods are as follows:
Q1: January – March
Q2: April – June
Q3: July – September
Q4: October – December
Users that reach VIP level can enjoy:
Lower Fees (Deposit and Withdrawal fees apply)
Higher Limits
24/7 Support
Invite Only Events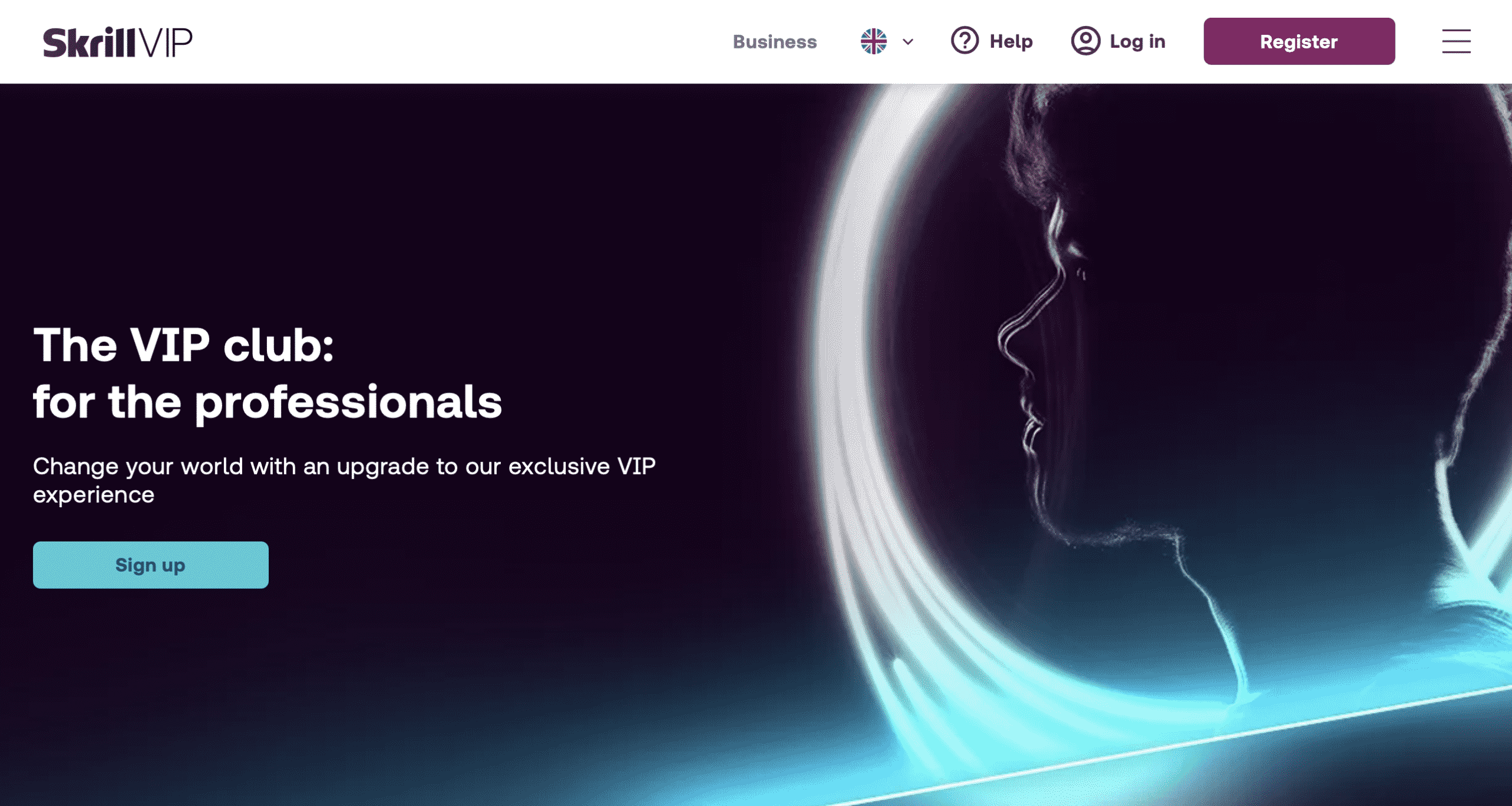 You will be asked to verify your Skrill account upon sign up, verifying both your identity and your address, to make sure you are who you say you are. So that's a fair overview of what Skrill is, and what it offers for gamblers, or anyone considering an e-Wallet. Of course, players are free to use whichever method they feel most comfortable with. However, if you are considering an e-Wallet and have been wondering which one to use, you can use this guide to make an informed decision regarding Skrill.
When the fun stops, stop. Visit BeGambleAware.org for more info.