Nolimit City have brought us an excellent catalogue of games so far, including fan favourites such as Tombstone xNudge and Deadwood xNudge, and the more recent Book of Shadows and Warrior Graveyard xNudge. One thing they've become known for is their "x" format, which we've seen represented by xWays, xNudge, and xPays. This month, they're bringing us on a journey to San Quentin, deep inside the prison walls, allowing each player to experience more wins and more excitement than ever before. Nolimit City are not resting on their laurels; they're consistently bringing us new concepts, and living up to the expectation players now have.
Visually, San Quentin xWays sits on 5 reels, paying 243 ways by default, but expanding to pay more ways. Surrounded by concrete, surveillance cameras, guard security towers and barbed wire, Nolimit City have created an atmosphere that fits well with the theme. 5 inmates make up the story line, known as Beefy Dick, Biker Bill, Crazy Joe, Heinrich 3rd, and Loco Luis, and are responsible for the big wins within this slot. RTP sits at 96.03%, and there are 3 bonus buy options available for players outside the UK, including one that costs an incredible 2000x bet. Volatility level is as high within this slot as possible, however the max win sits at a monstrous 150,000x bet. The rewards are as high as the risks, and then some.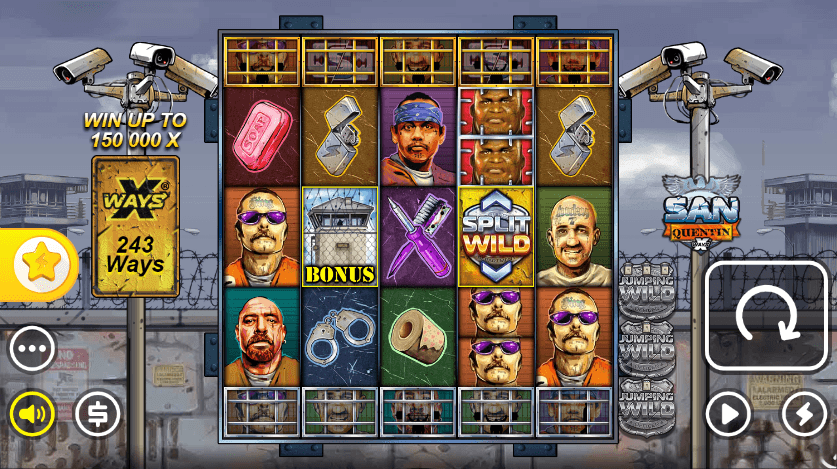 The pay table on this slot is made up of 10 symbols. This includes 5 regular prison objects, and our 5 inmates which make up the premium end of the table. At the lower end, toilet roll, handcuffs and the shivs each pay 1.5x bet for 5 of a kind. The lighter and bar of soap follow, both paying 2x bet for 5 of a kind. Following this are the five characters that make this slot what it is. In an interesting twist, each time you open the slot you'll be shown a prison record for one of these prisoners at random, where you can see their mug shot and read which crimes landed them in San Quentin xWays.

First up, we have Crazy Joe, who is a Veterinarian with a PhD. With crimes of Kidnapping, Arson and Murder, he states that each of his 28 known victims were "presents" to himself. He is wearing a straight jacket in his photo, with a bald head and multiple face tattoos, including "Hicky 7" written on his forehead. Crazy Joe pays 2.5x bet for 5 of a kind, making him the least lucrative of the premium symbols – that will drive him crazy!
Next, meet Biker Bill. His rap sheet reads more like a list of ingredients, and includes those such as: Arm Dealing, Bribery, Counterfeiting, Money Laundering, Obstruction of Justice, Trafficking in Counterfeit Goods, Theft from Interstate Shipment, and Interstate Transportation of Stolen Property – Biker Bill has certainly been busy! Once again, he has a bald head with a beard, although Bill has no tattoos to show. He pays 3x bet for 5 of a kind.
Coming in at the middle of the premium symbols is Loco Luis, the Drug Lord, whose crimes include Drug Trafficking, Bribery, Extortion and Drug Use. His catch phrase is "200 tons per year baby, 200 tons!" With dark hair, a blue bandana and some tattoos including a tear drop under his eye, this is one person you don't want to mess with. Loco Luis pays 3.5x bet for 5 of a kind.
Heinrich 3rd is next, who is a Hoarder and Community Manager with one crime – Preparation of Terrorism, although he states "Christian right wing terrorism doesn't count." He has a moustache and wears purple sunglasses, with plenty of tattoos on show, including the word "King" written across his forehead. Heinrich pays 4x bet for 5 of a kind, making him the second most lucrative symbol in San Quentin xWays.
Finally, we have the top paying symbol on offer – Beefy Dick. He is a debt collector with crimes of assault and torture, and his slogan is "pick it up b*tch, pick it up!" He is big and beefy, indeed, and has two recognisable tattoos on his face – "ace" on his forehead, and "cool guy" on his chin. We think it will annoy the debt collector the most that he pays out the highest amount, paying 5x bet for 5 of a kind.
It's easy to see the thought process that has went into San Quentin xWays when looking at the pay table. Being able to see the name and background information of each of these characters brings this story to life. Alongside each of these symbols mentioned, there are two wilds in play. The first is a regular wild which replaces all symbols except the Bonus Symbol, and the second is the Split Wild. If the Split Wild lands on any reel, it splits each of the symbols on that reel above and below, doubling the amount of each symbol on that reel and increasing the ways. Finally, the guard tower is the Scatter symbol, and landing 3 triggers Lockdown Spins.
San Quentin Base Features
Game play within San Quentin xWays is quite intense, and there's a lot going on. First of all, along the top and bottom of the reels are areas which are caged off. However, these can be opened to add more symbols. These are known as Enhancer Cells. During game play inmates can be seen working out or pacing behind these cells. Once triggered to open they can reveal any of our top 5 paying inmate symbols, a wild, xWays symbol, or Razor Split symbol.
Revealing an xWays symbol places one pay symbol on the reel, stacked four high, and a Razor Split Symbol doubles every symbol on the corresponding reel. Revealing two Razor Split symbols doubles the symbols twice, whilst landing xWays in both Enhancer Cells on a reel joins them together to produce 8 wilds. As this game pays in ways, those 8 wilds will make your win 8 times more lucrative if the win makes it to that reel – very nice indeed.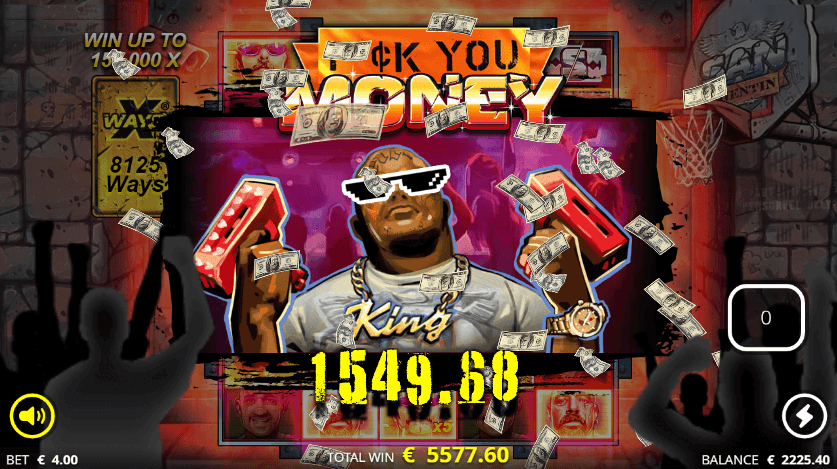 Land one or two scatter symbols within the base game turn the Scatter into a wild. This then opens both Enhancer Cells on the corresponding reel. The scatter symbol can land on any reel within the base game, and within the bonus can only land on reels with unopened Enhancer Cells. Landing 3, 4 or 5 bonus symbols will trigger Lockdown Spins with 1, 2, or 3 Jumping Wilds respectively.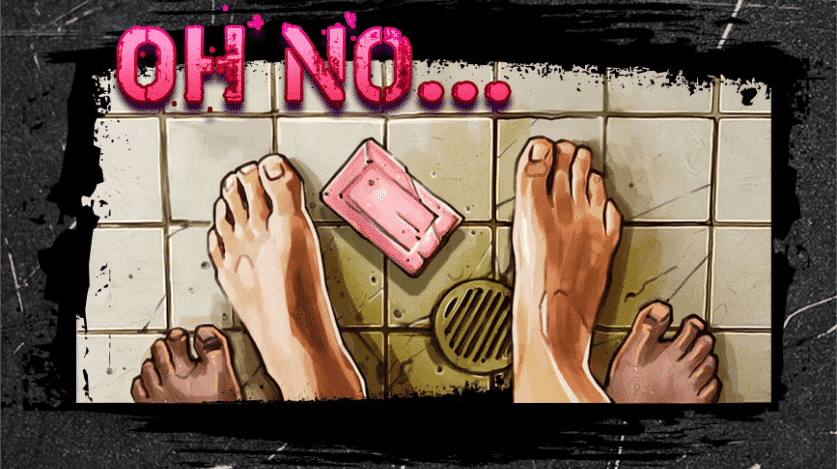 San Quentin Bonus
Triggering free spins moves the game outside. The San Quentin basketball net is visible in the corner, and inmates shout as music plays. Receive the second or third jumping wild and a red, fire like glow starts to show from behind the reels. Once Lockdown Spins have been triggered, the Enhancer Cells on the reels of the triggering Bonus Symbols remain open. These Cells remain active for the duration of free spins, adapting the same behaviour they do within the base game.
Before starting Lockdown Spins, the number of spins is decided, along with a special symbol multiplier. To decide this, each Enhancer Cell that is open displays a number between 1 and 3. Afterwards they are all added together to award an amount of spins. The triggering reels will spin and if a symbol lands they are added together to award a multiplier. This is awarded to one of the 5 inmate symbols, or a Jumping Wild Symbol. The appropriate symbol will then start with the given multiplier. If the multiplier is awarded to the Jumping Wild Symbol, this is known as Police Spins. This will be clear as a police badge will be revealed as the multiplier symbol, instead of an inmate.
As mentioned, triggering Lockdown Spins with 3, 4 or 5 bonus symbols awards 1, 2 or 3 Jumping Wilds respectively, which pay in place of all symbols. Jumping Wilds can jump to any regular reel position during Lockdown Spins. Landing on a reel with the Razor Split enhancer doubles the multiplier, up to a maximum of x512. This multiplier is then retained for the remainder of Lockdown Spins. Landing an extra bonus symbol during Lockdown Spins opens that reels' Enhancer Cells. This then awards extra spins, and the Scatter becomes another Jumping Wild. The maximum number of Jumping Wilds is 3.
Psycho Manhunt refers to the moment when the maximum win within the game has been achieved – sitting at an incredible 150,000x bet.
3 Nolimit Bonus options are available to players who have access to Feature Buy options within their country. First, is a 100x bet bonus buy (€32 max) awarding 3 bonus symbols, and 1 Jumping Wild. For 400x bet (€24 max) players can buy their way to 4 bonus symbols and 2 Jumping Wilds. Lastly is the most volatile, awarding 5 bonus symbols and 3 Jumping Wilds, costing a whopping 2000x bet (€4 max). San Quentin xWays' base RTP is 96.03%, rising to 96.26% for a 3 or 4 bonus symbol bonus. For a 5 scatter symbol bonus the theoretical RTP is 96.95%.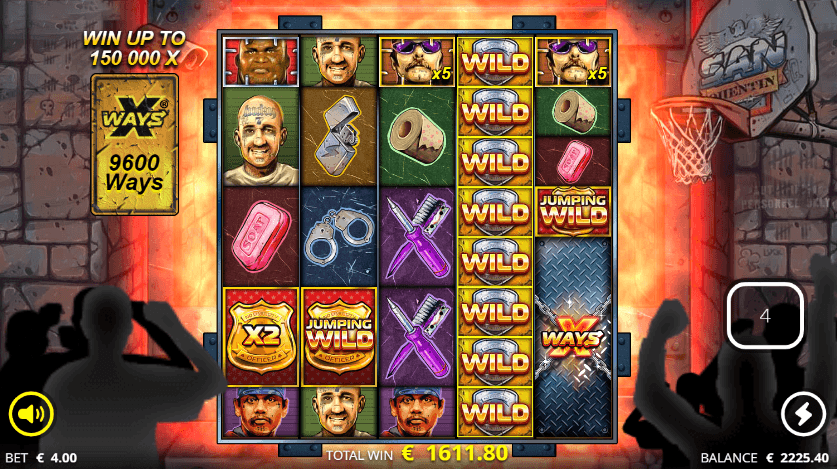 First Impression
San Quentin xWays in many ways mimics Punk Rocker, an early 2020 slot release from Nolimit City. However, this slot goes where no slot has gone before – literally. A higher maximum win than we have ever witnessed, and a more expensive feature buy sets one thing in stone; San Quentin xWays will surely be a talking point for gamblers worldwide.
We applaud any provider continually willing to try new things and push the boundaries. This is, after all, what sets ambition apart from comfort. That said, for players without the ability to buy the feature, they're in for a long one. The base game isn't the most exciting thing we've ever seen. However, base games for the higher volatility slots tend to be on the slow side. It can be a long wait, but we know the potential is there to make it an incredible feature.
Fun elements of the game brighten things up along the way. Examples of this include the "Oh no" image of two sets of feet on the shower floor, with the bar of soap on the ground, and the rap sheets of inmates for players to read. An excellent amount of thought has went into the design and theme of this game, evident for anyone to see. Overall, we expect to hear cries of "I just can't bonus it!" regularly from viewers, but we also expect to see some huge wins, fairly soon.
*The screenshots taken of games reviewed on this site are taken from Demo Play, as reviews are often written before games are released for real play.