Big Bonus Slots Are Often Slow Burners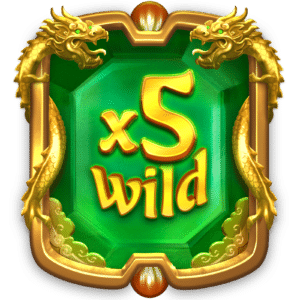 Let's face it, when it comes to slot bonuses, we all love the thrill of the chase. That feeling of anticipation as we click the spin button, watching the reels spin, and hoping that this time, maybe just this time, we'll hit that coveted bonus. But have you ever stopped to ask yourself, "How big is a big bonus?"
Imagine this: you've just landed the bonus on your favourite slot. Your heart is racing, your palms are sweaty, and you're grinning ear to ear. You're thinking, "This is it. I'm about to hit the Max win – I've seen just how big this slot can pay on Youtube!" But then, the bonus reveals itself, and you're left staring at the screen in disbelief. The bonus, the one you've been chasing for what feels like a lifetime, is smaller than a hobbit's lunchbox.
But maybe you just chose the wrong game, some games bonus frequently and pay small. On the flip side, there's the high volatility beast. These are the games that treat bonuses like the King treats public appearances – rare and full of pomp and circumstance. You might spin hundreds, even thousands of times, and see nothing. But when that bonus does land, it's like finding a golden ticket in your Wonka bar. The wins can be life-changing, like finding a forgotten lottery ticket in your back pocket that just happens to be a jackpot winner.
But here's the thing: when we talk about bonuses, it's not just about the size. It's about understanding the dynamics of the game, the volatility, and the maximum win potential. It's like being on a rollercoaster ride – sure, the big drops are exciting, but the smaller twists and turns add to the thrill of the experience. And let's be honest, the ride would be pretty boring without them!
Choosing The Right Slot
If we just signed up to a new casino, we can sometimes find ourselves playing games we are unfamiliar with. This is where landing an early bonus can offer up mixed feelings. Does this game bonus all the time? Or have I just got super lucky and landed myself a super rare bonus. Am I expecting this to return 20 times my stake? Or could I win 1000x here? Sometimes it's good to have a solid grasp of games with low and high bonus frequencies, and realistic bonus return expectations.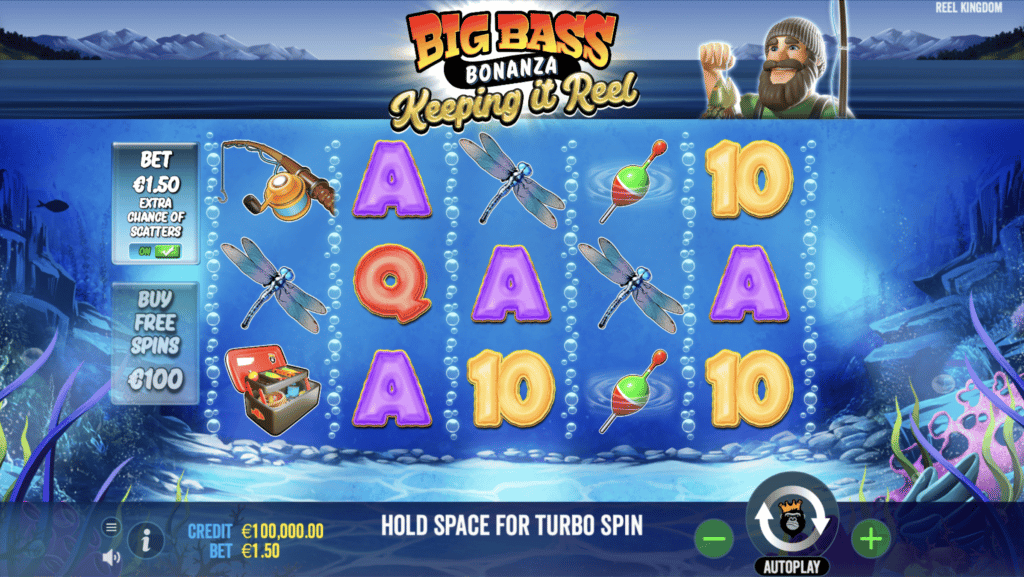 Big Bass Bonanza Series
Big Bass Bonanza, developed by Pragmatic Play partner Reel Kingdom, has quickly gained a reputation for its frequent bonus features. Set in various fishing-themed environments, these games stand out primarily because of its high bonus frequency.
The game is known for triggering a bonus feature approximately once every 113 to 150 spins, depending on the specific release in the series. This frequency is notably higher than that of many other online slots, making it a popular choice for players who prefer a game where bonus features are triggered more often.
However, it's essential to understand that the relatively high frequency of bonuses in Big Bass Bonanza is counterbalanced by the size of the payouts. While the game does offer substantial maximum wins – up to 10,000x the player's stake in some releases – the typical bonus payout is relatively modest in comparison.
This structure is an intentional design choice, creating a balance between the frequency and size of bonus payouts. By offering more frequent bonuses, Big Bass Bonanza can provide players with a steady stream of excitement and engagement, even if the individual bonuses are smaller.
So, while Big Bass Bonanza may not deliver the massive windfalls seen in some other online slots, its frequent bonus features and engaging gameplay make it a popular choice for many players. Just remember to approach the game with realistic expectations: while the bonuses might come often, they're not typically going to be huge payouts​.
Dead or Alive 2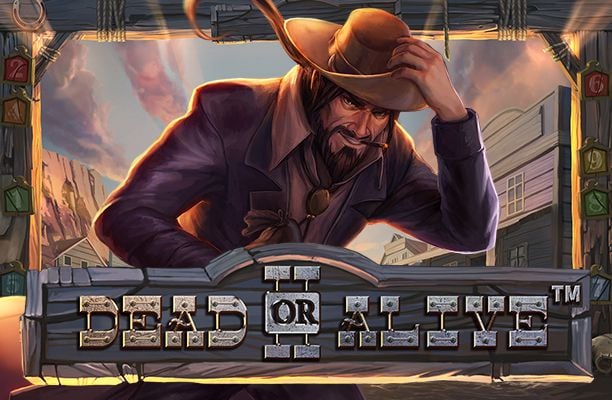 Dead or Alive 2, developed by NetEnt, sent a shockwave through the online slot community with its potential for gigantic returns from its top-level bonus. This game, set in a Wild West theme, offers a maximum win that can exceed 100,000x the player's stake, a figure that stands out even in the highly competitive online slot scene.
However, it's crucial to understand that the substantial potential for returns is balanced by smaller bonuses triggered from the base game. This trade-off is common in slot games that offer massive payouts, as the game mechanics often prioritize a few substantial wins over frequent smaller bonuses.
Moreover, the perception of these games is often distorted by the high-profile coverage of massive wins on social media platforms. While these instances of huge payouts are thrilling, they are also quite rare. The majority of players will experience more modest returns, which might not match the hype generated by social media coverage.
So, while Dead or Alive 2 certainly has the potential to deliver substantial returns, it's essential to approach the game with a realistic understanding of its mechanics and potential outcomes. The chances of hitting the top-level bonus are relatively small, and the typical bonuses from the base game are significantly less impressive in comparison.
How Can I Tell If My Next Bonus Is Going To Be Big?
Unfortunately, there is no requirement for game providers to publicize the average time for a slot bonus to land. The majority of the maths behind a slot, particularly a slot bonus, will always be a mystery. However, certain slots do activate the bonus more frequently than others​1​. There are other broad indicators that you can use to give yourself the best chance when playing slots at Online Casinos, such as choosing brands with the best payouts and choosing games that have high potential. And remember that for most of us – winning big is mostly dependant on how long we've been playing and our overall session spend. On a game such as 3 Lucky Leprechauns by 4ThePlayer, bonuses land 1 in 75 spins on average. The bonus trail starts at a 7x bet win and goes up to 5,000x. If you are lucky enough to land an early bonus then a win of that size would be amazing!
As always, making sure to play responsibly and keeping realistic expectations is the best way to have fun. Be sure to do the research, and try to be lucky enough to find a winning spin!