Relax Gaming Q&A: Money Train 3
15 Oct 22Chloe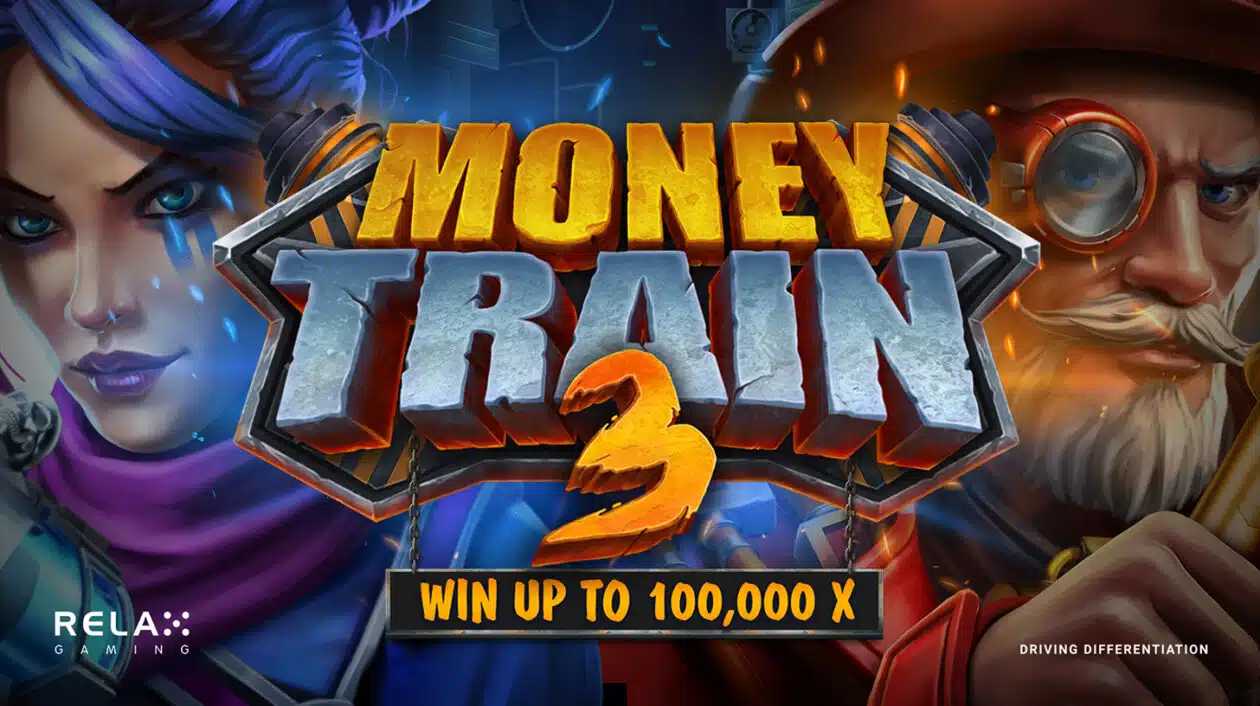 Relax Gaming have recently released Money Train 3 – the latest in the series that has proved one of the most popular advances in the industry in general, but specifically for this team. Players and peers alike have remarked since release that Money Train 3 is as close to a perfect as you can expect from a sequel, so we know nearly all the questions have been answered by now. Still, we put 3 of our most pressing questions to Callum Sultana, Relax Gaming's Game Product Owner, who was kind enough to answer them.
The Persistent Shapeshifter and Tommy Gun Sniper are new symbols in Money Train 3, and the first we've seen of their kind in any games that offer a hold and win bonus. Was your initial intention when creating Money Train 3 to introduce symbols we have never seen before, or was this a happy accident as a result of pushing yourselves creatively?
Introducing new symbols was entirely intentional, before we sat down to start developing Money Train 3, we knew that we wanted to introduce some brand new features and push ourselves further, creatively.
As is usually the case here at Relax, most of the improvements you see in Money Train 3 are rooted in player feedback. We listened to fans of the game and took a deep dive into everything they had to say about the franchise, such as their likes, dislikes and what they wanted to see in future iterations.
The Persistent Shapeshifter was pitched by one of the mathematicians working on the game, Ola Öinert. His idea was to have a Mystery Symbol feature that would engage players to experience almost all the aspects that make Money Train great in just one feature symbol.
One major element that makes this Money Train sequel so appealing is that there isn't any one way to hit big wins – the game is packed with different money-making combinations and the Persistent Shapeshifter symbol perfectly exemplifies that.
There are two Bonus Buy options available in Money Train 3 at a cost of 20x and 50x bet, which feels much more attainable to the majority of players than a 500x bet Super Bonus Buy. Do you find that the team try to toe the line between living up to the extremely volatile side of the market, where players want to see wins 100,000x bet plus, and giving options to the everyday, casual player? Is this a difficult balance to achieve?
Casting a wide net and trying to target many different types of players at once can certainly be challenging, but these are always avenues worth exploring. The Bonus Buy feature we created for Money Train 3 was built with this in mind, catering to different levels of affordability and making the game much more accessible to casual players. This allowed us to retain Money Train's signature volatility levels without compromising on other areas of the game.
There are so few 'perfect' sequels available, but I know we weren't the only ones to remark in our review that we don't think you could have done a better job of Money Train 3. With so much positive feedback, do you feel the team have finished with the Money Train Series, or are you already thinking about Money Train 4?
It feels slightly premature to be thinking about a fourth installment of the Money Train franchise. The best approach at this point is to keep a finger on the pulse of the market before making any future decisions on the game series. So far, it's enjoyed an exceptional launch with 14 max wins of 100,000x bet landing in the first four days and has proven to be our strongest launch to date but we'll have to wait and see what the future holds!
So there you have it – the team are definitely aware of the great things this release has achieved, as evidenced by the 14 max wins achieved in the first 4 days after release – seriously impressive. It seems they don't have any plans yet for a Money Train 4, but I'm thinking if player reaction continues like it has, it won't be long before they're back to the drawing board.