Slots, Jackpots, Volatility and RTP
13 Apr 21Chloe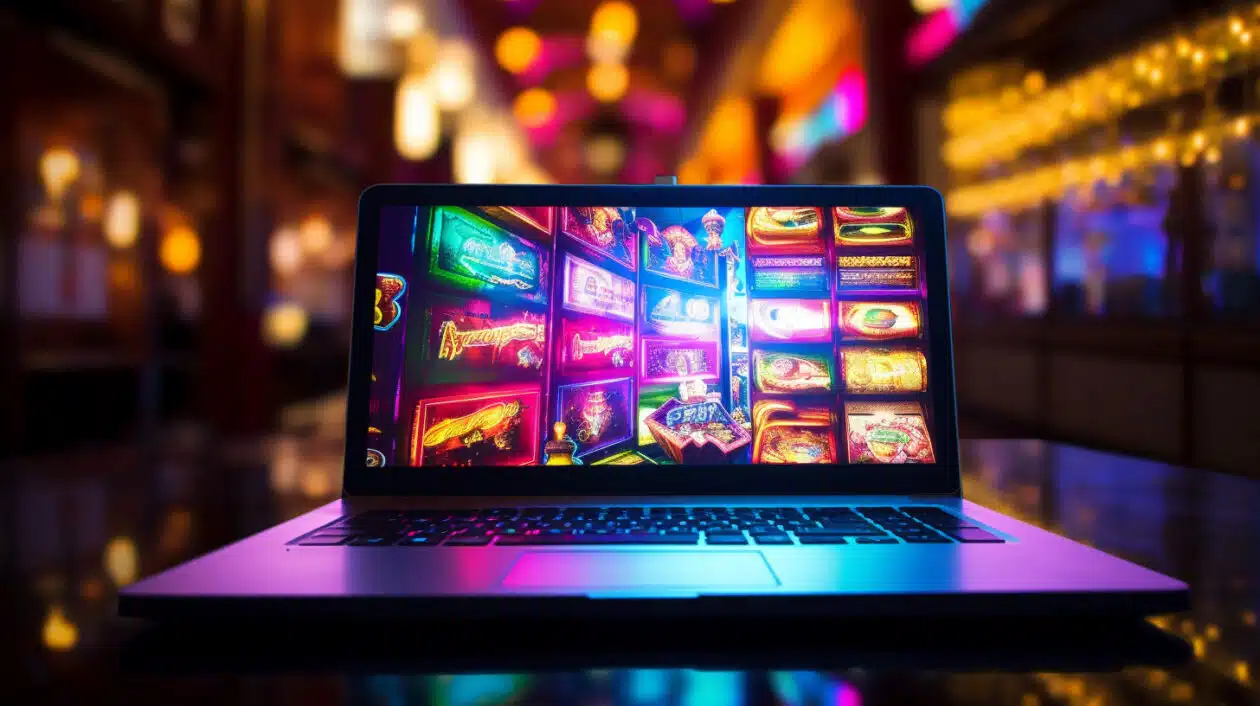 There are many different kinds of online slot, and the differences start with how they are styled. The most common online slots you will see during your playing experience are:
3 Reel Slots: These online slots are based upon the original, physical slot machines. They are made up of 3 reels, each 3 in height. Wins are usually formed by matching symbols along the top, middle, or bottom line. However, some 3 reel slots have advanced to include win lines diagonally from left to right, and vice versa. Examples of 3 reel slots online are Sevens And Bars, and Cash Clams.
5 Reel Slots: Similar in a lot of ways to the original 3 reel slot design, advances meant that online slots could progress to include 5 reels, usually 3 in height. Having 5 reels meant that more win lines were possible, allowing for more, and higher wins. Slots are much more visually appealing to players now, with many 5 reel slots including base game features. This offers mini in-game bonuses whilst the player waits on the real bonus. Some of the most popular online slots that remain today are 5 reel slots. Examples include Rick and Morty: Wubba Dubba Dub Dub, The Dog House, and Dead or Alive 2.
Set Ways Slots: Landing somewhere between a 5 reel slot and a Megaways slot, these types of online slots don't recognise pay lines. These slots have a set amount of reels and rows, and wins pay from left to right. No specific placement is necessary. As long as a minimum of 3 symbols land on the first 3 reels a win is awarded. One of the most popular slots available in this format is Danger High Voltage. This slot has 6 reels, each with 4 rows. This amounts to a total of 4,096 ways. Other popular slots in this format include Opal Fruits and Lil' Devil.
Grid Games: Much like the slots with set ways mentioned above, Grid Games do not recognise pay lines. In these online slots, there are no reels, and instead the game is made up of one large grid. Wins are usually formed by matching 5 symbols or more, that are horizontally or vertically adjacent. Grid Games usually do not feature a bonus that can be achieved via Scatter Symbols. Instead, wins are added together and build up to a point where a bonus is awarded. Grid Games are most commonly associated with Play'n GO, with two of their most popular games being Reactoonz and Tome of Madness. Another incredibly successful Grid Game has been Push Gaming's Jammin' Jars, so much so that Jammin' Jars 2 is set to release in June 2021.
Megaways: Megaways was a concept created by Big Time Gaming in 2015, and is highly regarded as one of the most pivotal pieces of slot innovation, completely reshaping the online slots world. So much so, that many game providers have created their own Megaways games under the BTG license. Megaways games are formed by 6 reels, with each reel allowing for a possible 7 symbols to land. As with the Set Ways slots, wins pay left to right. As long as 3 or more symbols land on at least the first 3 reels, a win is awarded. Spins can award a Maximum Megaways of 117,649, which is how we have seen some of the biggest wins from Megaways slots. Megaways slots can cascade, meaning winning symbols are removed and new symbols drop down in their place. However, some Megaways do not cascade. One of the most popular Megaways slot is Primal Megaways by Blueprint Gaming, responsible for our biggest ever win. In July alone, 4 of the most popular online slots were recreated as Megaways: Centurion Megaways, Gonzo's Quest Megaways, Ted Megaways, and The Dog House Megaways. Many Casinos offer their own Megaways slots. This includes PartyCasino Megaways, LeoVegas Megaways and Novibet Megaways.
Megaclusters: Following the success of Megaways, Big Time Gaming released their latest concept in May 2020 – Megaclusters. Megaclusters slots start with a grid, and each win is formed by matching 5 or more adjacent symbols. Each symbol then breaks down into smaller symbols, so the grid contains more symbols in total. The bonus on Megaclusters usually starts with a larger grid, and further breaks down. This allows for a higher total number of potential Megaclusters in the bonus grid. We have seen some huge wins from the Megaclusters format, sent in to us by viewers.
Megaquads: Around the time Megaclusters were released, BTG announced that they would be releasing 2 more "Megas" before the end of 2020. The third mega turned out to be Megaquads, released within the game Slot Vegas Megaquads. Megaquads is a concept wherein the slot is made up of 4 unique reel sets, each 4×4 in size. The reels work as Megaways, and can join together, eventually forming a maximum of 16,777,216 ways.
"xSlots": It's hard to categorise everything Nolimit City have done into just one bracket, but we think "xSlots" sums it up pretty well. The x Mechanic works in a number of ways, such as xNudge, xBomb, or xWays. This usually takes a slot that works like a Set Ways Slot, and tweaking it to allow the total amount of ways to increase whilst playing. xNudge works by offering wild reels, which nudge up to include multipliers, and xBomb is the latest mechanic offered to us, as part of a Grid Format. Although each of these elements don't necessarily denote how a slot looks, or the reel format, we feel they're worth mentioning as a new catalogue that offers an interesting playing experience.
What is RTP?
If you've ever played any kind of slot machine, or watched YouTube videos or streams, you'll have heard the dreaded phrase – RTP. However, despite how popular it is in conversations surrounding slots, a lot of people still aren't completely sure of what RTP really means. RTP stands for "Return to Player", and is the amount of wagered money that will be returned to a player over time from a slot machine. RTP is calculated over long periods of time, and therefore you should never apply the RTP to your short term gambling technique.
Slots can have an extremely volatile short-term life, but a predictable long-term life. If a slot has an RTP of 95%, you then know that the slot should keep the remaining 5%. This means if you were to play a slot for an infinite amount of time, you could expect to be paid 95% of your money back, and the slot would retain 5% of your wagered money. This is where the phrase "the house always has the edge" applies.
Any RTP above 95% is considered to be good on an online slot, and an RTP above 97/98% would be considered excellent. It is important to remember what is mentioned above though; short term volatility is very different from the predictability of a slot over an extremely long period of time. You could play a slot online with an RTP of 99%, and lose 100x your bet within one night, and likewise you could play an online slot with an RTP of 94%, and profit by 100x your bet within one night. RTP should be approached with caution – it is good knowledge to have, but you should never make assumptions of how much you will win based upon RTP. As with all gambling, regardless of RTP you should always bet money that you are prepared to lose.
You can read about the Infamous Streamer RTP myth here.
High Volatility vs Low Volatility Slots
Volatility is an important aspect of online gambling. The volatility of a slot describes the risk applied to playing it, if you should expect to win often, and how much you could stand to win if you do. Low volatility slots generally give players more regular, but smaller, wins. High volatility slots award players less frequent wins, but they have the opportunity to win extraordinary amounts of money. However, high volatility slots must make sacrifices in order to pay such large sums of money out, so usually players experience a lot of "disappointing" wins. High volatility slots equal a higher risk, so they are some of the most popular online slots for long term players. Low volatility slots are more popular among newer players, or players that prefer to see frequent wins.
As part of low volatility slots awarding wins more frequently, you will often find those slots have Base Game Features. This means that rather than just awarding wins in "ordinary" ways, a feature will trigger. This feature is usually smaller than the bonus but is an exciting in-game opportunity to see some action. Games with this popular format are frequently made by Blueprint Gaming. This includes titles such as Sausage Party, Rick and Morty, and The Goonies. An example of a low volatility slot with a difference would be Tome of Madness, following a grid format rather than the standard reel based slots. Low volatility slots usually have higher RTPs, but it is worth noting that many popular lower volatility slots can still pay massive sums of money, often upwards of 1000x bet.
High Volatility, High Wins
High volatility slots pay far less often, but do have the potential to pay life changing amounts of money. Some of the biggest wins we have seen posted online have come from the most volatile slots available to players. It can feel like a long, hard slog to even receive a bonus on a high volatility slot, and often when the bonus does land it can be extremely disappointing. However, as you play these slots you cannot help but think about how much you could win. Some of the most volatile slots paying upwards of 50,000x your bet. Some of the most popular online slots with high volatility are Temple of Treasure Megaways, Jammin' Jars, Napoleon, and Tombstone. Most Megaways slots are frequently highly volatile, so it is important to bare that in mind before playing.
We're now starting to see an increase in slots of "extreme" volatility, with games like San Quentin offering a maximum win of 150,000x. Money Train 2 leans more toward the extreme end of the volatility scale, as do other fan favourites such as Dead or Alive 2, and Lil' Devil. These games hold a massive potential reward, but there is a massive risk also. Often players "grind" these games for hours only to finally land the bonus and win very little. Be warned…
Jackpot Slots
We've all dreamed of "hitting the jackpot", but what does that really mean when playing online slots? There are a few different types of jackpot that can be won playing online slots. However the most common, and most popular, are progressive jackpots. Progressive Jackpots slowly increase as players continue to play and wager money, and there is no limit to the length of time between payouts. There is also no limit to the value the pot can build to. "Must go" jackpot slots will make it clear underneath each jackpot when it must be awarded by. For example, a daily jackpot might be £3,967, and might say underneath "must go by £7,000". This means the jackpot must be paid out before it reaches £7,000. Progressive jackpots do not have a time limit, and can build to hundreds of thousands of pounds, or millions.
Mega Moolah
Millions of players and an assortment of slots form Progressive Jackpots. The payout will often be lower on a progressive jackpot slot, and as the jackpot increases there is a smaller likelihood of winning. One of the most popular progressive jackpots available online is Mega Moolah by Microgaming. Released in 2016, it is the most well known progressive jackpot slot, offering four jackpots: mini, minor, major and mega. The biggest UK winner is a British soldier named Jon, who won £13.2million from a 25p bet at the age of 26 in 2015 – a win of more than 52 million x.
Always be aware when playing progressive jackpot slots that although the mega jackpot looks appealing, you are effectively competing against many other people for that prize. The likelihood of hitting that mega jackpot is slim. However, it can and does happen. Don't be discouraged from playing a progressive jackpot slot, and instead approach with caution.
Most Importantly: At all times, gamble within your means and do not chase your losses.
When the fun stops, stop. Visit BeGambleAware.org for more info.