Nolimit City have got some stellar games under their belt already so far in 2021, and we knew before release that xWays Hoarder xSplit would be another to add to the list. When we wrote our review, which you can read here, we remarked at the time "players will inevitably see some huge wins from this release." In a previous review of Infectious 5 xWays by Nolimit City, we wrote "What we tend to love about Nolimit City games is that we do frequently get to see those maximum wins, often within a few days of release", which was based upon our experience of San Quentin and Fire In The Hole, two early 2021 releases. In the end, Infectious 5 turned out to be no different, with one lucky player smashing the 55,555x maximum win within a couple of days.
Now, xWays Hoarder xSplit is the next in line to showcase its potential so soon after release, with an astonishing 9 (yes, 9) lucky players hitting the maximum win of 11,030x bet just 24 hours since global release on 6th July 2021. Whilst 11,030x bet is one of the lowest maximum wins Nolimit City have showcased so far this year, it is still a huge mark to see so many maximum wins in such a short space of time, and a testament to the popularity of their games.
So many players, particularly within the UK, seem to have a negative view of Nolimit City games, for no reason other than the inability to buy the feature. A lot of these players can appreciate the skill, execution and potential, but feel "what hope do I have?" when they cannot buy any feature, much less the "super feature" we are beginning to see within Nolimit releases. Well, after watching one of the replays of a maximum win, we can safely tell players not to take this line of thinking.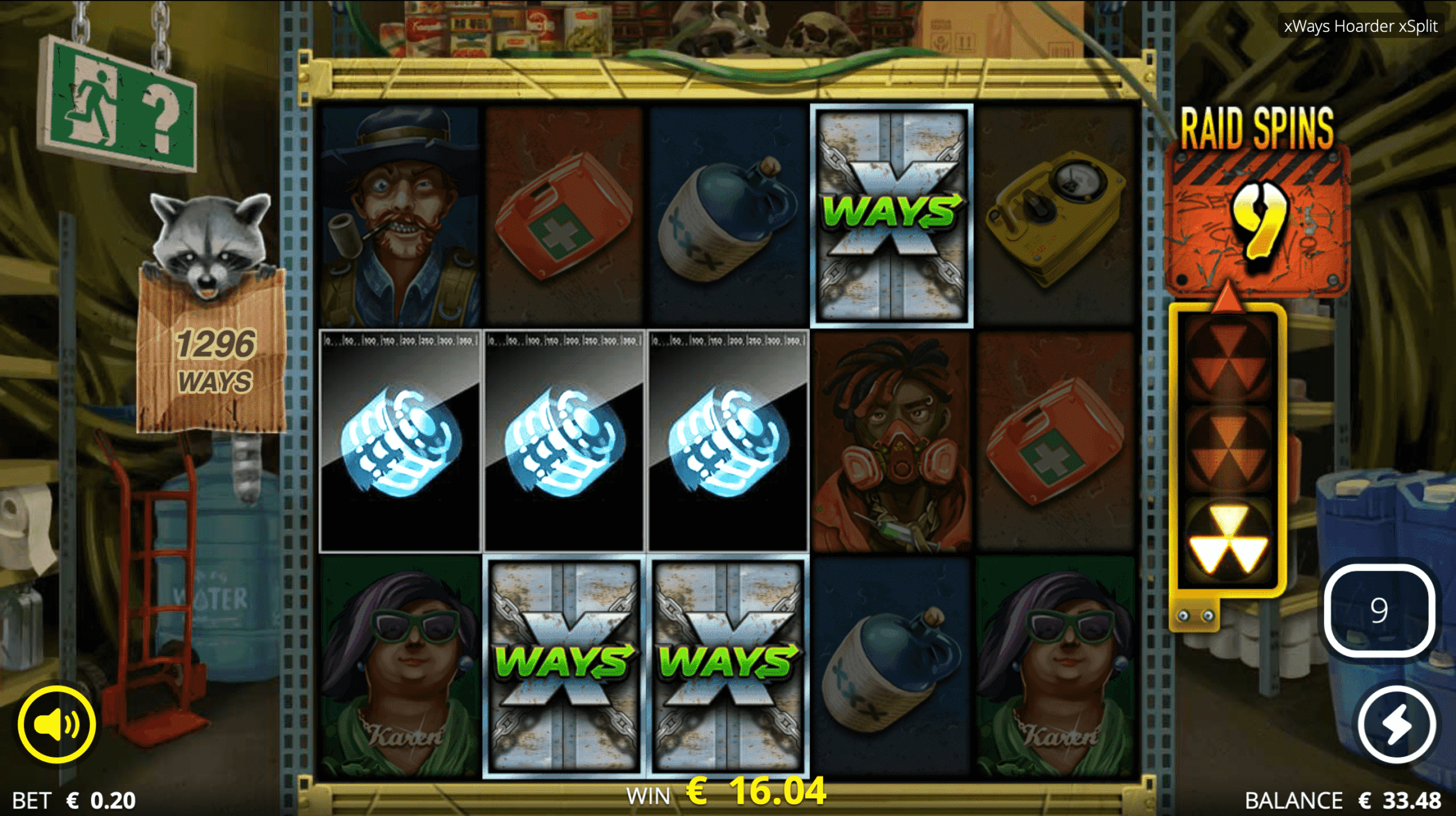 The bonus in question, played through on a €0.20 stake, begins with 3 scatters. Whilst not actually clear if the 3 scatters landed organically or not, there is definitely nothing to suggest the 3 scatters were purchased at the equivalent cost of 95x bet. Regardless, players in regions prohibited from feature buys can be safe in the knowledge that 3 scatters is the most standard trigger on offer, and the most likely to occur frequently.
On the first spin, this lucky player hits 3 xWays symbols, immediately removing 2 symbols from play, awarding +3 spins, and progressing to Hoarder Level 1, with a win of €16.04 in tow. Straight after, the player is rewarded with 3 more xWays symbols, taking them straight to Level 2, with +3 free spins. At this point, the win value is €62.04 – still impressive at 310x bet.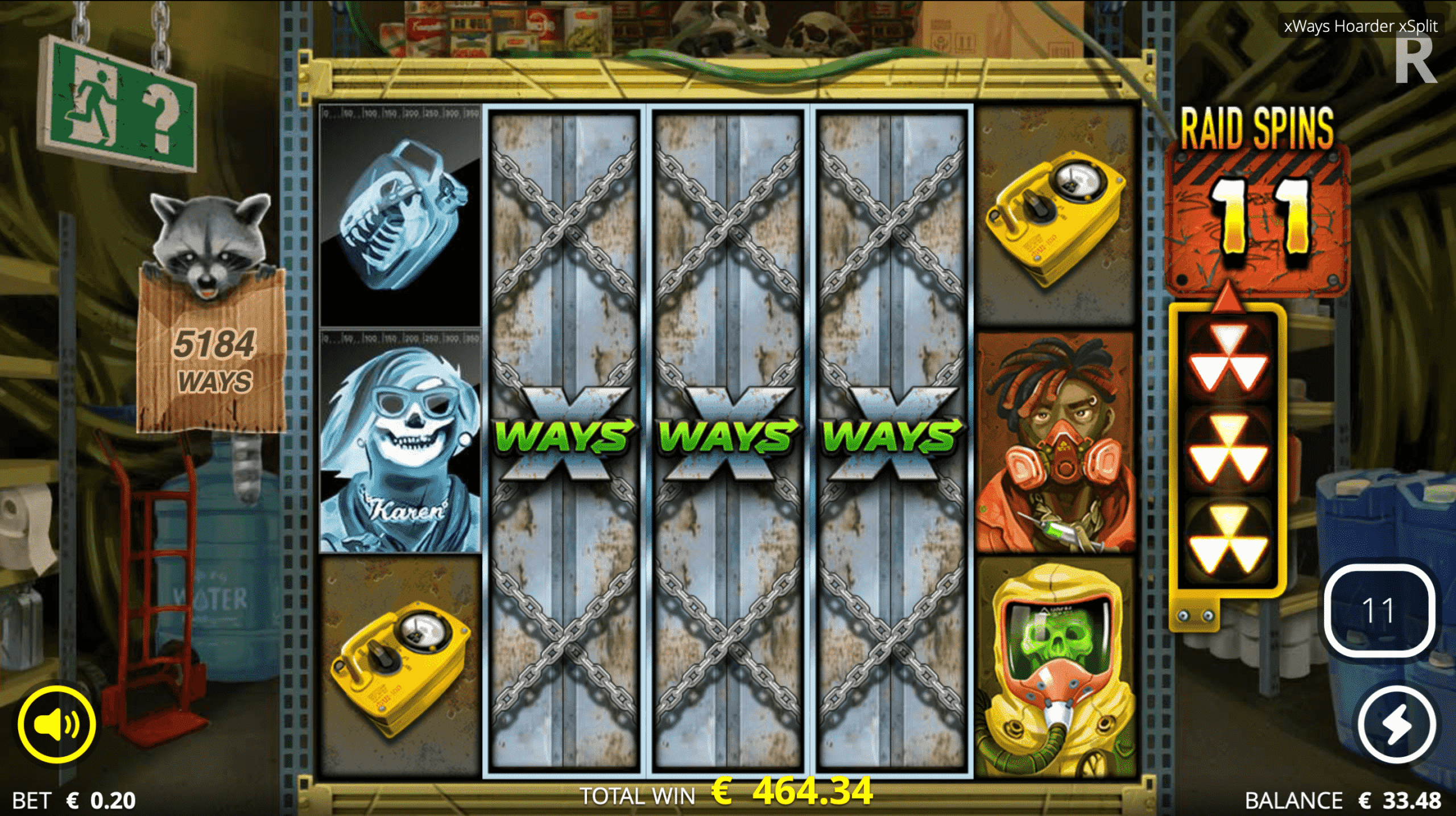 Spin 3 awards 1 more xWays symbol, +1 free spins, and a phenomenal win of €157.50 – over 780x bet, which goes to show even without progression to the final stage this bonus is capable of monstrous wins. Whilst spin 4 doesn't award any xWays symbols, instead providing a €100.80 win, this players hopes are far from shattered – the total win value at this stage sits at €320.24, well over 1000x, with 10 spins to go.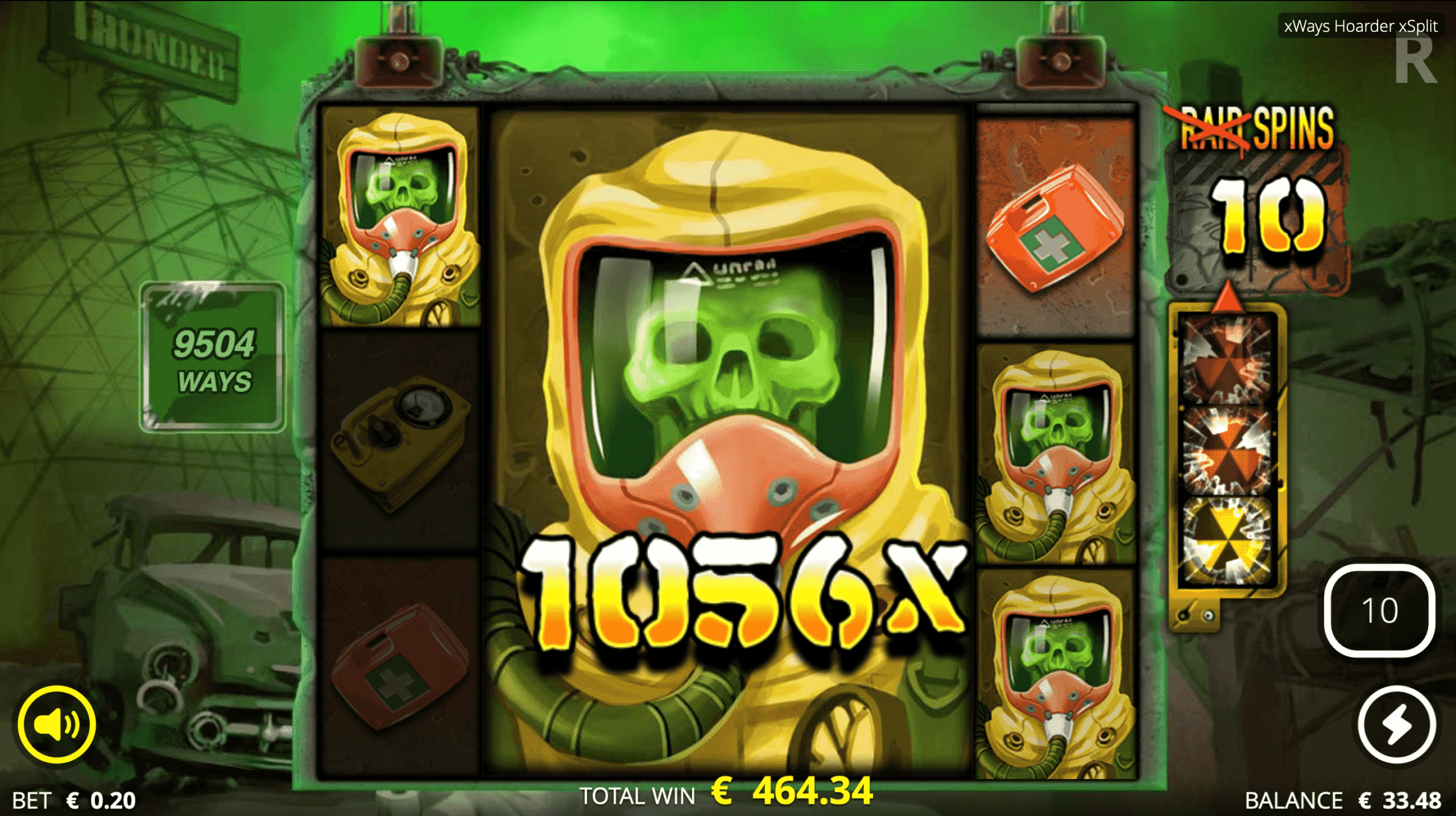 At this point, the heat turns up, and two xWays symbols land on the next spin, progressing the bonus to Wasteland Free Spins, with 10 free spins remaining and a win of €464.34 in tow.
It only takes 1 of the 10 available Wasteland spins to take this bonus to the extreme, with the first wasteland spin landing Gordon Geiger the whole way across with a x1,056 multiplier. And the rest is history. The bonus ends, and this player is crowned "King of Sh:t", with a €2,206 bonus under their belt – 11,030x bet.
Watch the Nolimit City replay here.