Since its inception in May 2022, Relax Gaming's Dream Drop Jackpots have made over 2 million jackpot winners. Alright, so it doesn't exactly mean 2 million people that have won life changing sums of money since the Rapid, Midi and, Maxi Jackpots seed at €1, €5, and €100 respectively, but this team have now handed out six Mega Jackpots, which seeds at €500,000 – and presumably significantly more Major Jackpot winners (€25,000 seed). Heck, one of our community members won over 200,000x bet on the recently released Grim The Splitter Dream Drop, winning over £41,600 on a 20p stake. All this to say, Dream Drop Jackpots was a great move for the team at Relax Gaming, having proven popular with players across the globe since the first release.
The reason is seemingly obvious – rather than creating games that focus on the jackpots, removing most all enjoyment for those who don't hit big jackpot values, the team instead create games and add the jackpots on top – or just add the jackpots to existing, popular releases. Now though, it's time for another brand new instalment in Beellionaires Dream Drop. Similarly to Print Studios recent collaboration with Dream Drop Jackpots, Pine of Plinko, players can expect to see Beellionaires in its regular form and Dream Drop form. In the former, RTP is fixed at 96.13%, whilst the latter has a 94.0% RTP (12% jackpot contribution). In either instance, maths is highly (4/5) volatile, and wins are available up to 10,000x bet (excluding jackpots).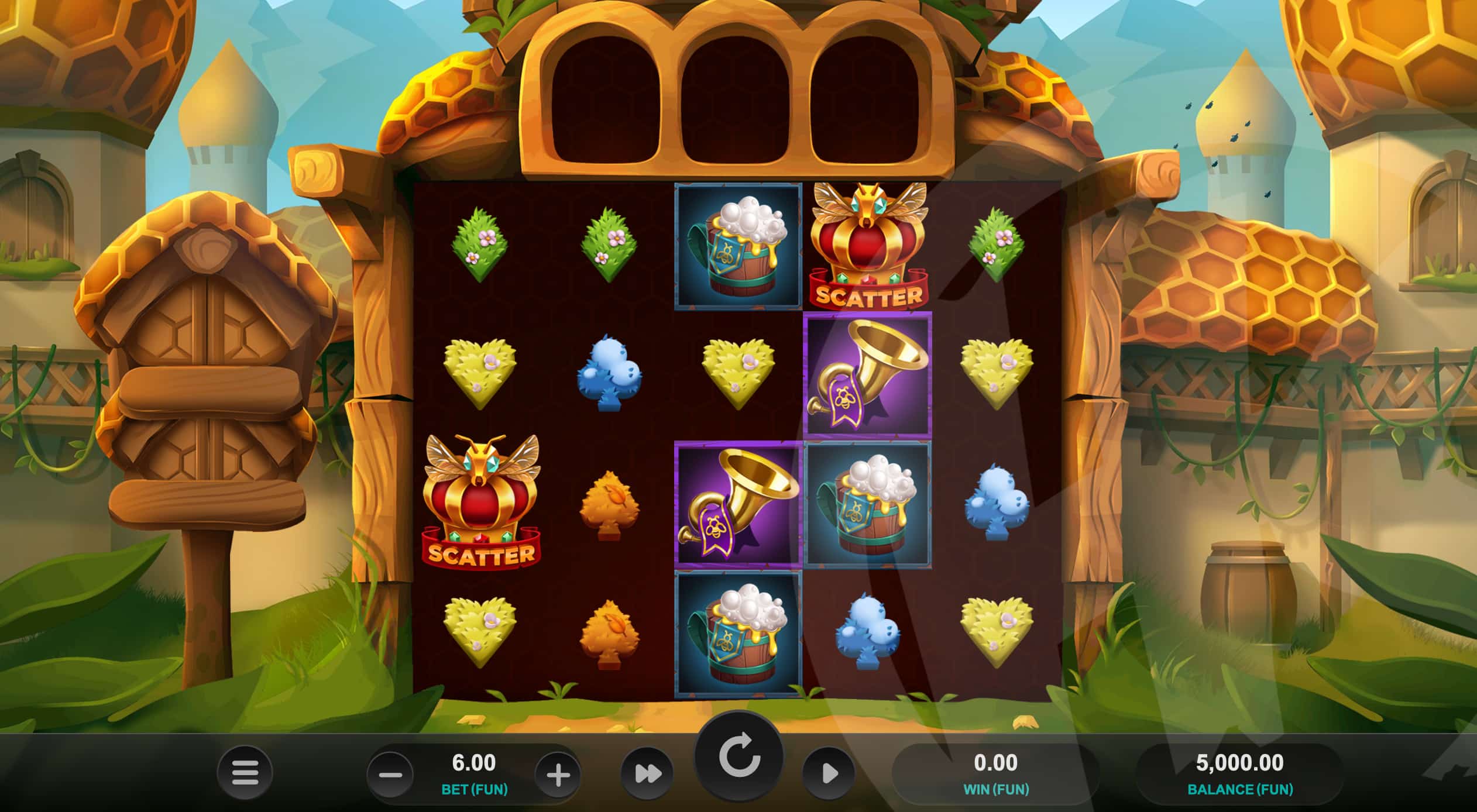 Visually, it all looks very 'Relax' – an overtly cartoonish backdrop comprising of honeycomb roofs, abstract hills and oversized leaves immediately pique interest. Although now that I think about it, maybe the leaves are normal sized if these really are homes built for bees… Anyway, reels are nicely contrasted and carved in wood, with things like windows, barrels and some sort of roped tree scattered throughout. Symbols are pretty much what you'd expect – some pretty expensive looking royal things with bee embellishments – and music follows the same style, helping to tie it all together. Very pretty.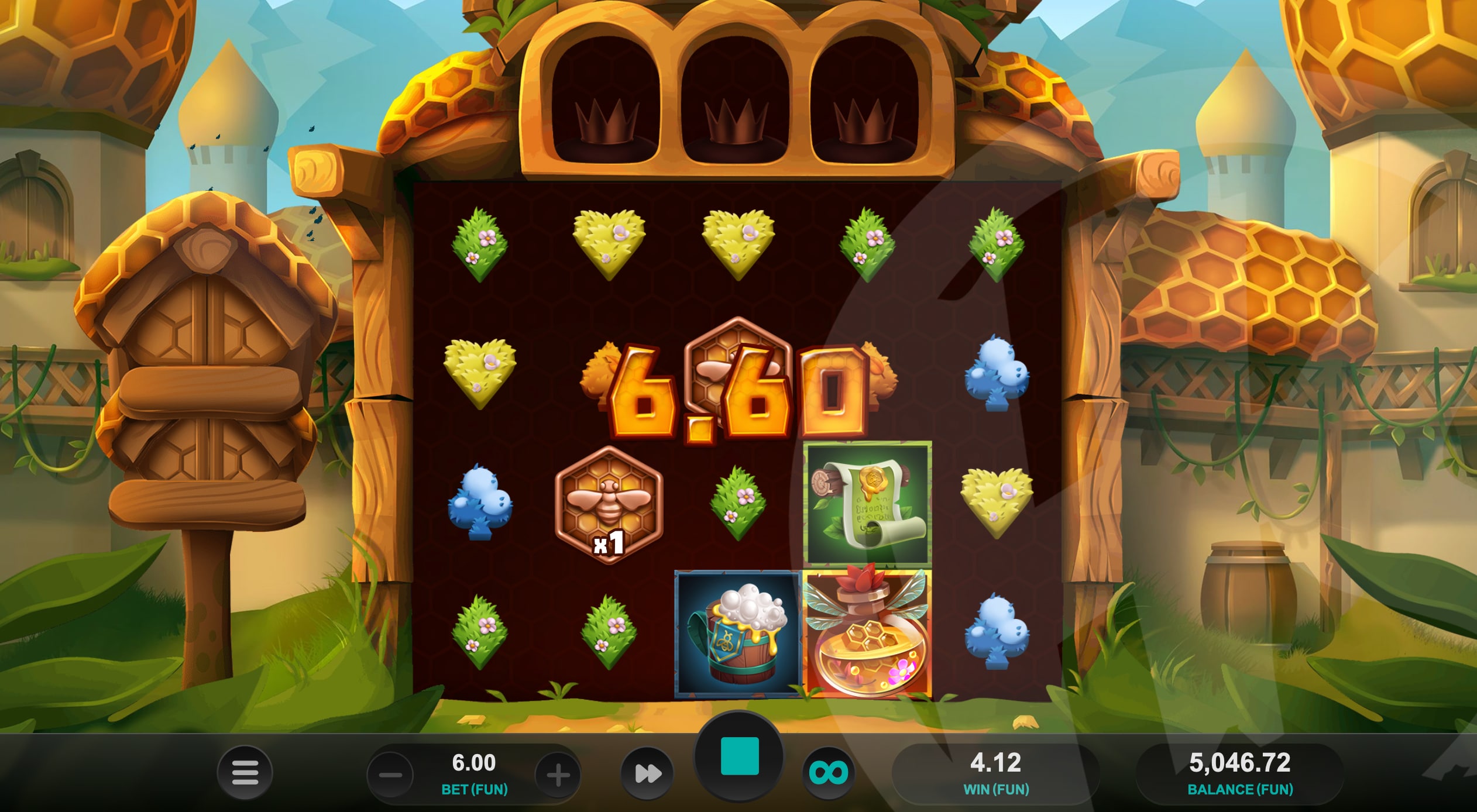 Beellionaires Dream Drop Base Features
Taking place across 5 reels, wins are formed on Beellionaires by matching at least 3 symbols on adjacent reels, beginning with the leftmost reel. Each reel holds 4 symbols, producing 1,024 ways to win. Symbols available begin with non premiums, with green diamonds, blue clubs, yellow hearts, and orange spades – each styled with grass and flowers. Land between 3 and 5 of a kind of any non premium to see wins between 0.10 and 0.50x bet. At the premium end we have wooden steins, scrolls, and trumpets – each embellished with crests, seals or royal banners. Land 3 of a kind of any premium to see wins between 0.30 and 0.50x bet, increasing to values between 5 and 10x bet for 5 of a kind wins. Finally, winged bottles of honey filled with flowers and honeycomb are the highest paying symbols, awarding wins of 1, 5, or 25x bet for 3, 4, or 5 of a kind matches.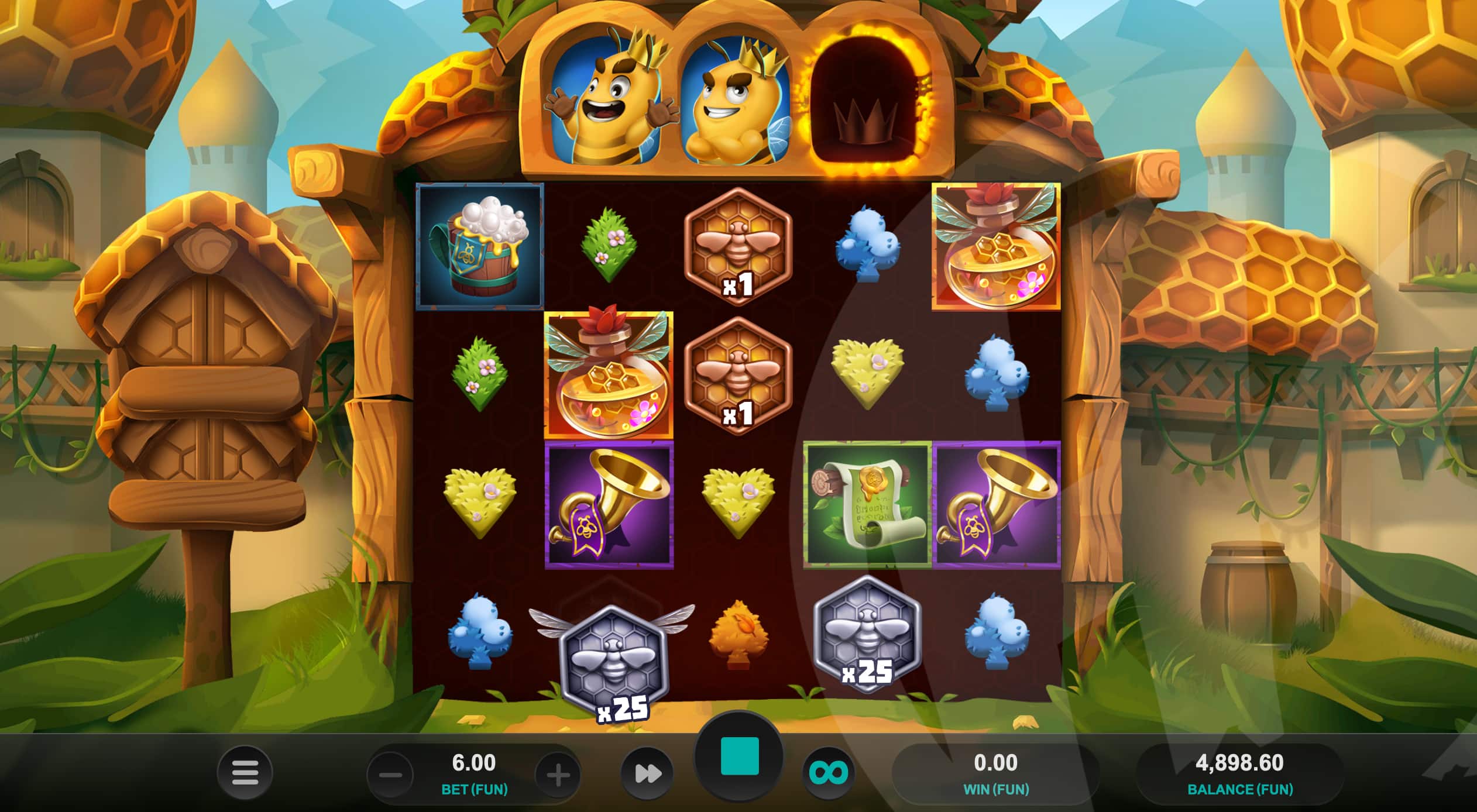 There's nothing too complicated about Beellionaires, so there's only one main feature to cover – Coin Collection. Coin symbols are present on reels 2-4, and show values displayed as a multiplication of the active bet. Coin values are not automatically collected – instead, players must land Collector Bee symbols above reels 2-4 in the collector reels. There are two types of Collector Bee that can land:
Prince Bee – collects all coin values on the reel it is present on.
Queen Bee – collects all coin values on every reel.
If a Prince Bee and Queen Bee land together, it is possible that some coins will be collected multiple times.
When 3 Collector Bees land in one spin, Royal Re-spins are awarded. In Royal Re-spins, 3 spins are awarded with the triggering Collector Bees held in place, collecting all coin symbols that land according to their abilities. Only coin symbols can land on the reels during Royal Re-spins.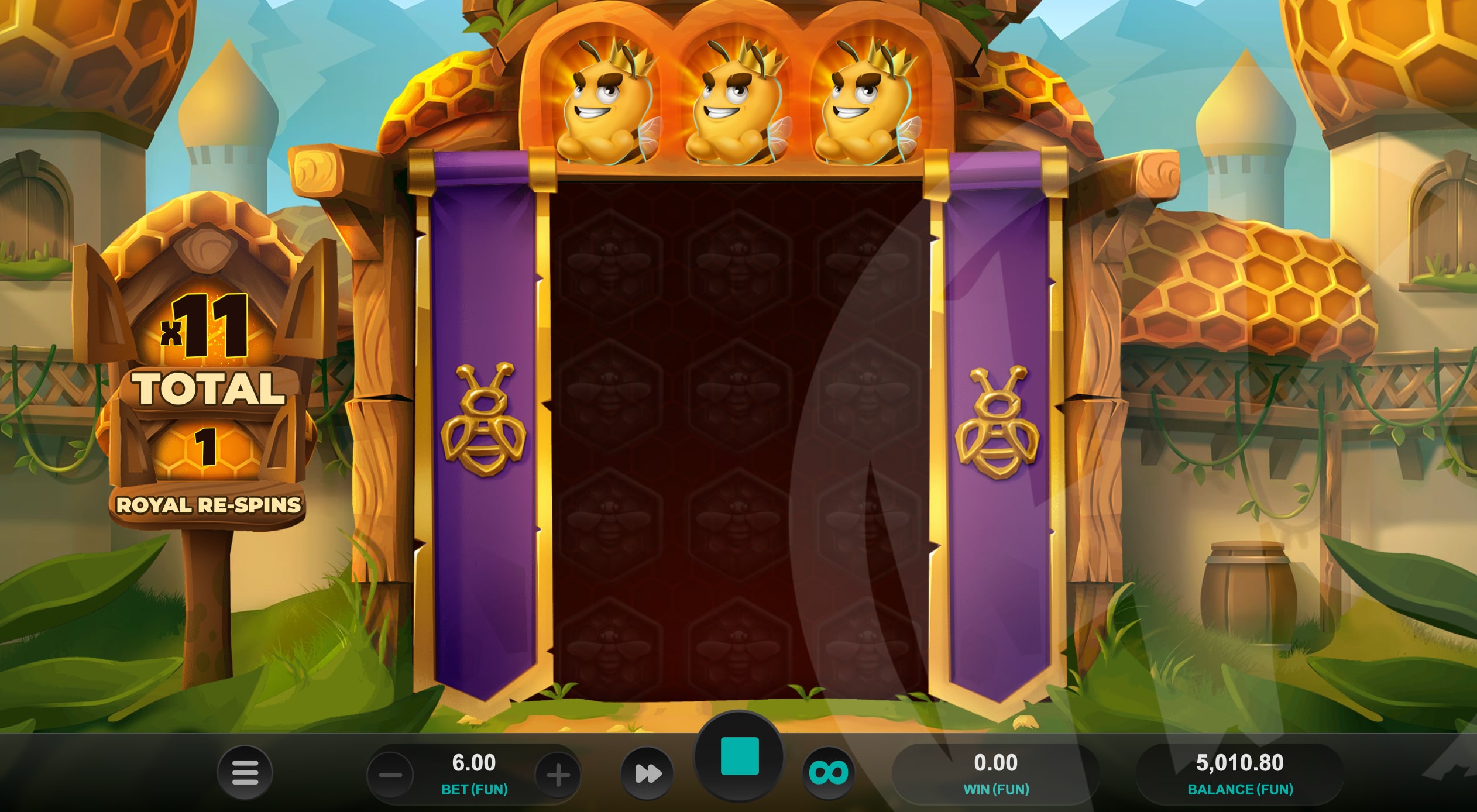 The other fairly obvious thing to cover is the Dream Drop Bonus. The Jackpot Spin can be randomly triggered at the beginning of any spin before the spin is played. If 3 DD symbols land in the collector reels, the Dream Drop Bonus is triggered.
During the bonus there are 5 reels in play, with only DD symbols capable of landing on the reels. Prince Bees or Queen Bees can land in the collector reels – which now sit across all 5 reels. Prince Bees collect only DD symbols from the reel below, whilst Queen Bees collect DD symbols from every reel. Again, if a Prince Bee and Queen Bee land together it is possible that some DD symbols will be collected multiple times.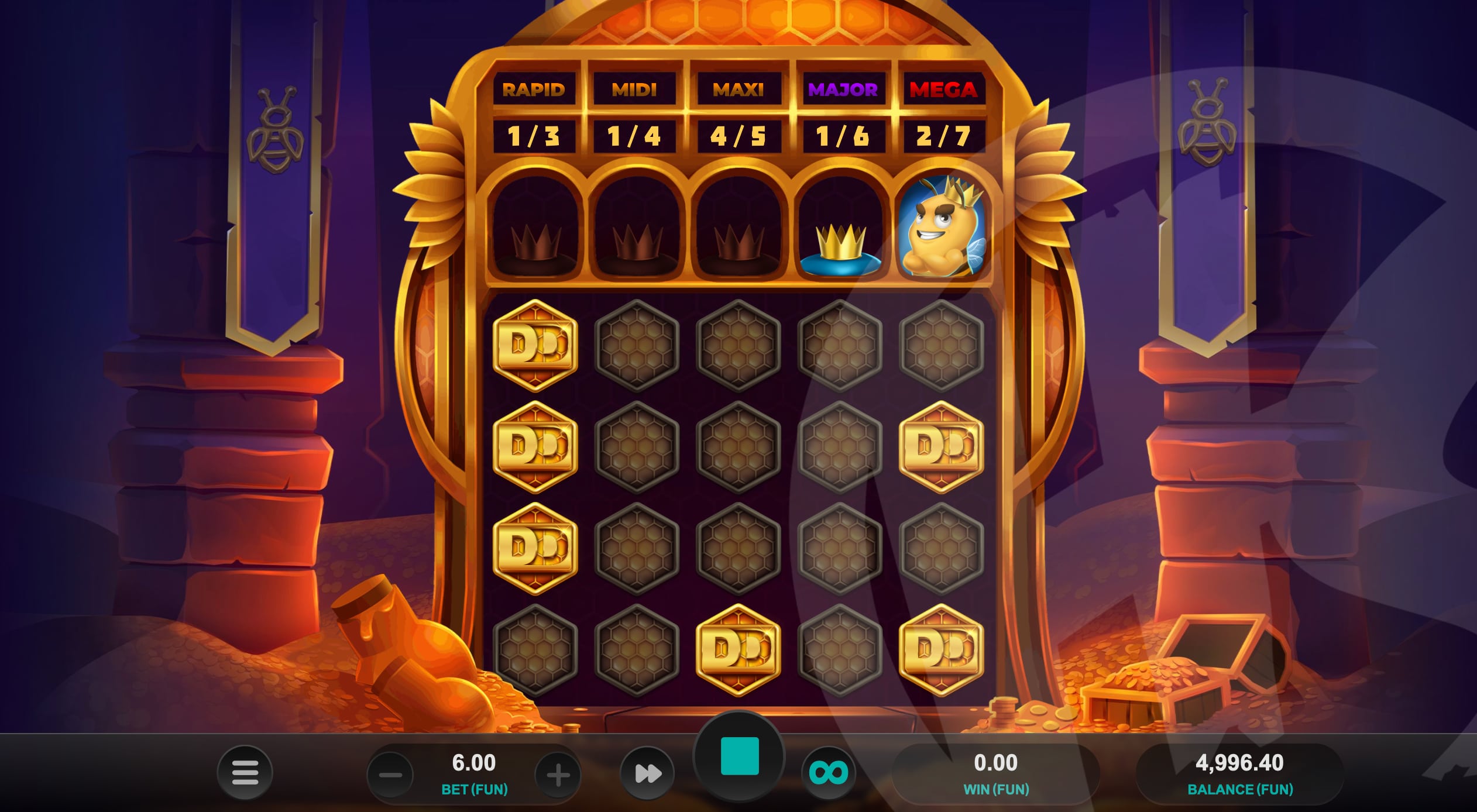 Each collector reel has a count on it, denoting the number of DD symbols that must be collected in order to award the corresponding jackpot. Once enough symbols have been collected the jackpot is awarded. There are 5 possible jackpots:
Rapid (3 DD symbols required) – €1 seed
Midi (4 DD symbols required) – €5 seed
Maxi (5 DD symbols required) – €100 seed
Major (6 DD symbols required) – €25,000 seed
Mega (7 DD symbols required) – €500,000 seed
You are guaranteed to win one Jackpot in the Dream Drop Bonus. After the Dream Drop Bonus has ended, the regular spin that was interrupted will be played out.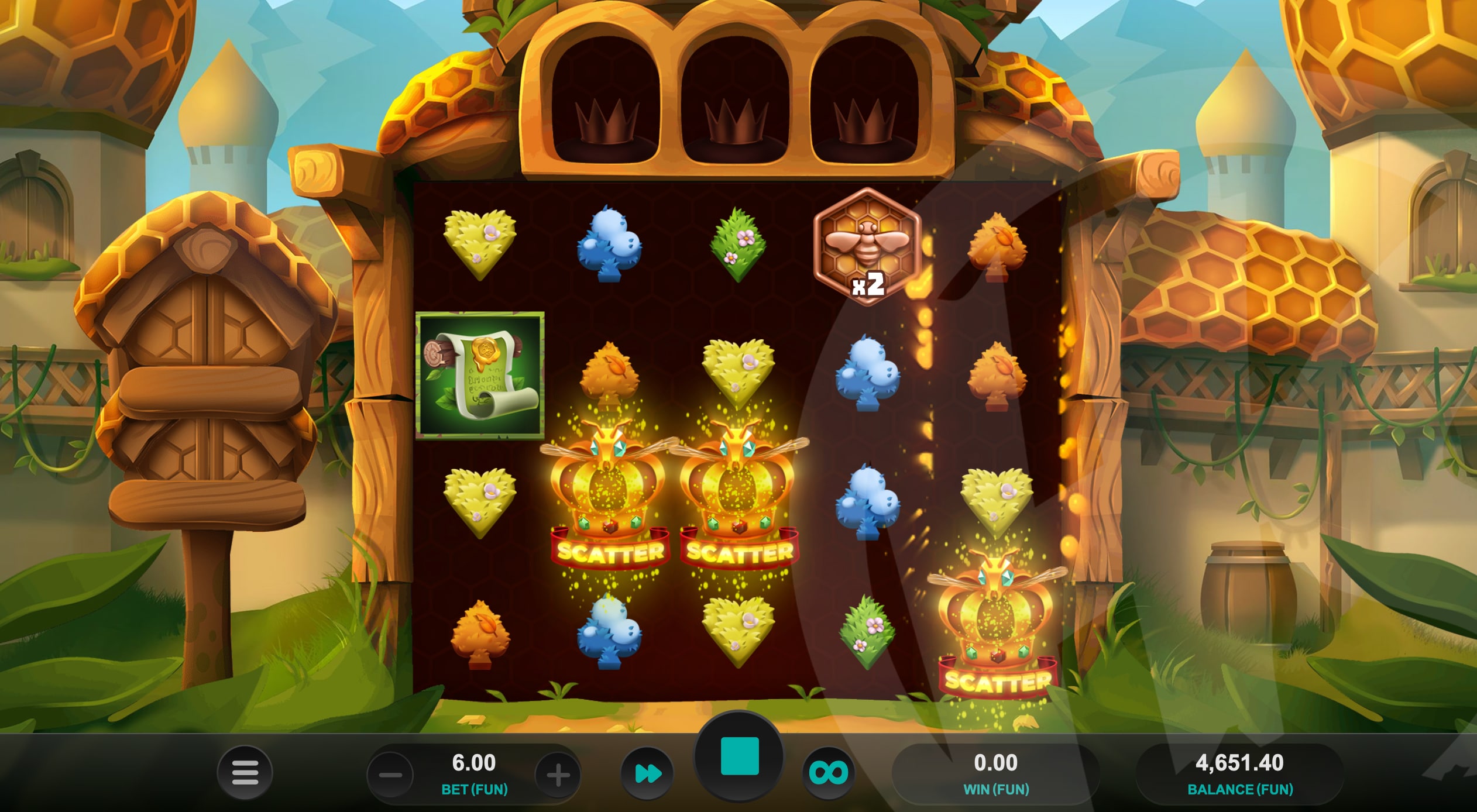 Beellionaires Dream Drop Bonus
Land 3, 4, or 5 Scatters to trigger 10, 15, or 20 Bonus Spins respectively. During the bonus only coin symbols, Collector Bees, or Booster Bees are present on the reels. Coin symbols and Collector Bees are present on reels 2-4, whilst Booster Bees are present on reels 1 and 5.
The following Booster Bees are possible:
Additional Spin – awards 1 additional spin.
Coin Adder – adds coins to all available positions in the row it lands in.
Coin Upgrader – increases the value of all coins in the row it lands in.
Gold Coin Adder – a gold coin (minimum 100x value) is added when landing on the same row.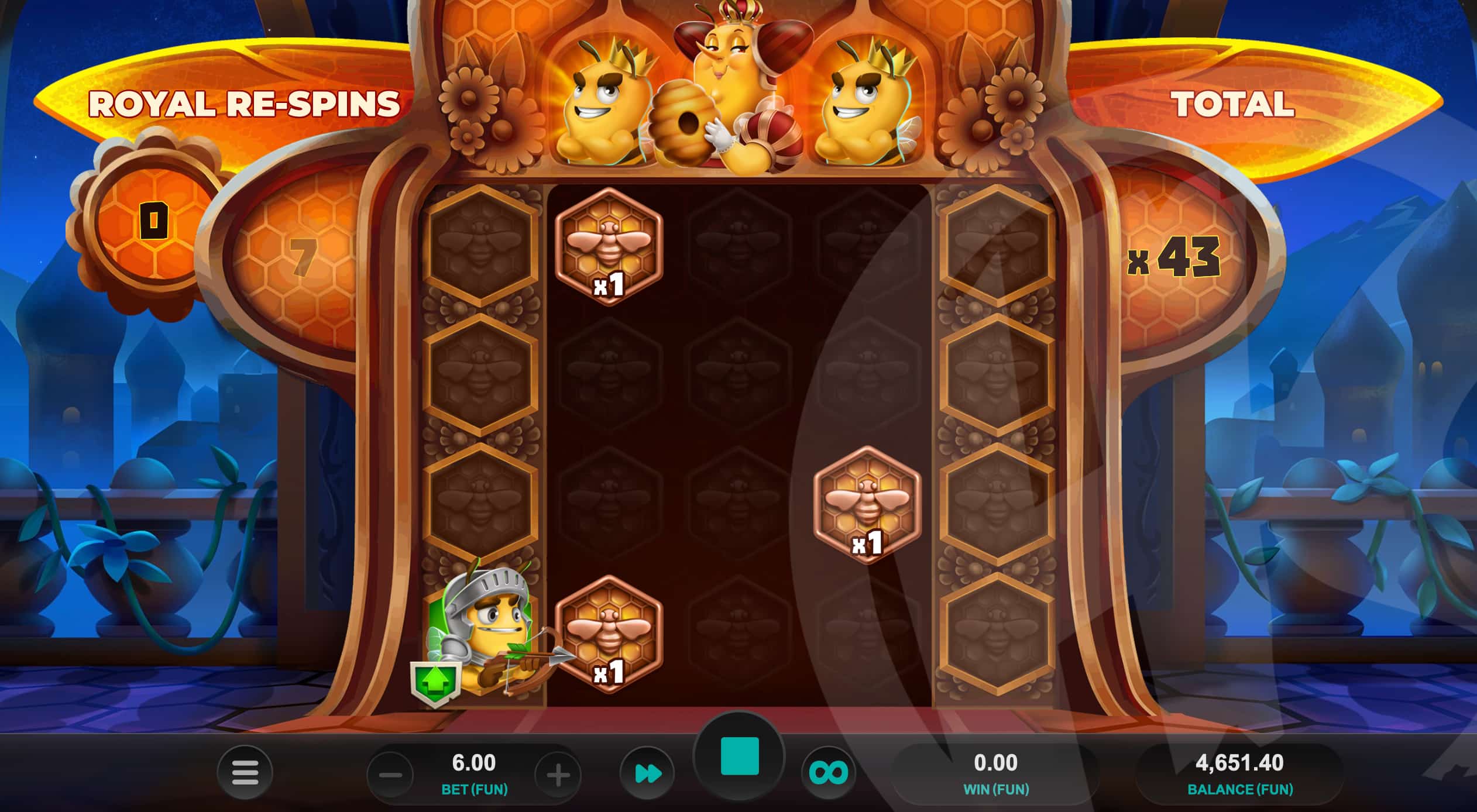 Any Coin symbols which are improved or added to the reels will remain in position until they are collected.
It is also possible to trigger Royal Re-spins during the bonus. If this happens, Royal Re-spins behave in the same way they do in the base game, except reels 1 and 5 are now unlocked to continue to land Booster Bees.
There is no Buy Feature option available in Beellionaires, as is usually the case in Dream Drop releases.
The maximum win available in Beellionaires is 10,000x bet (excluding jackpots). If the sum of a single game round exceeds this, the game round will end and 10,000x bet will be awarded.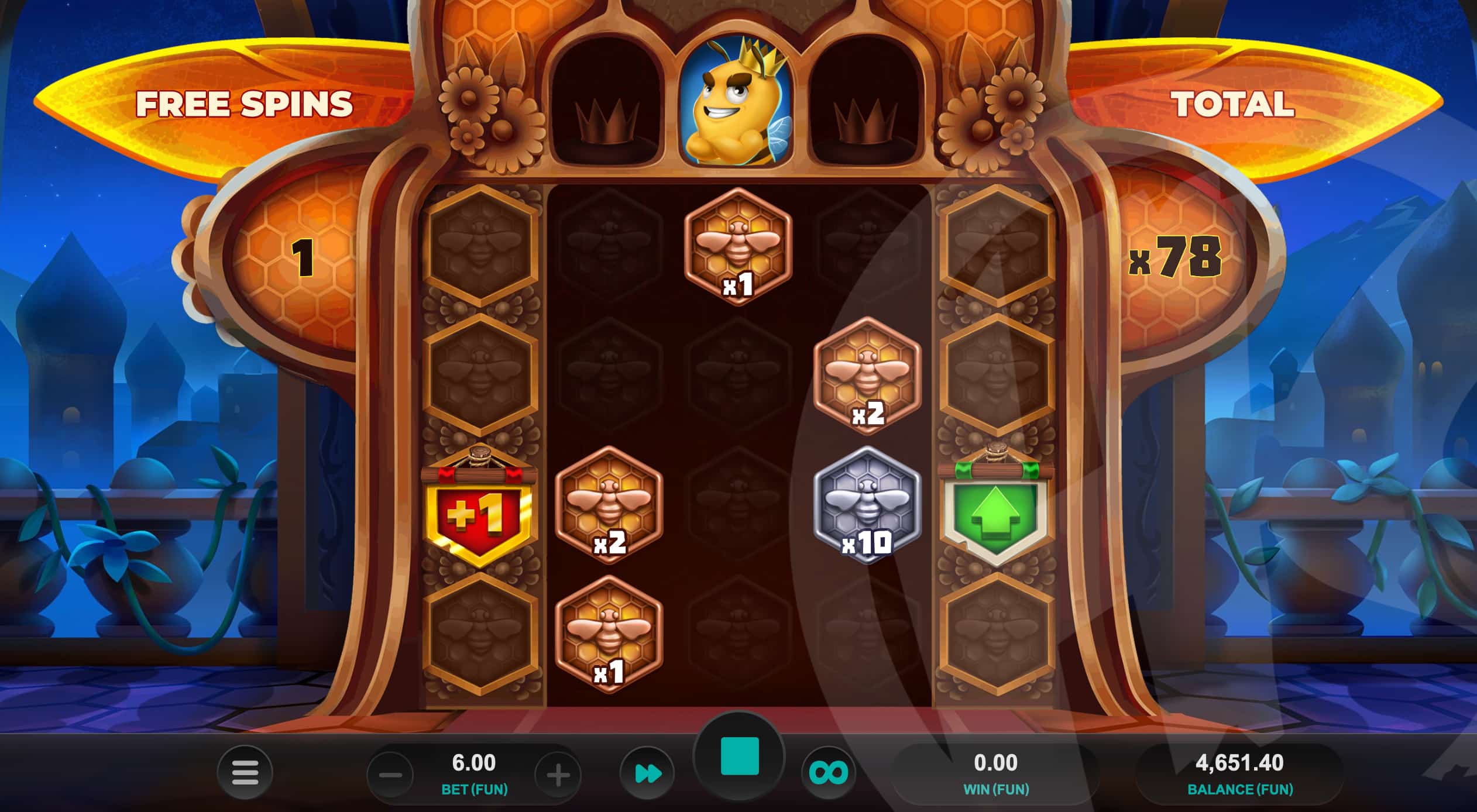 First Impression
Like I said at the start – there's a lot of appeal with Dream Drop Jackpots releases, namely in how well Relax Gaming have managed to integrate them into their catalogue. For starters, rather than just adding the jackpots on top of a release, the team seamlessly work to ensure everything flows into one. In Beellionaires, this is evident through the Dream Drop Bonus itself utilising the features from the base game. Secondly, Beellionaires is a new concept from the team, and one that can stand on its own even without the jackpot – so much so that it will be released both with and without Dream Drop.
There's a lot amount happening in the base game considering this is a jackpot release, with Collector Bees working to collect coin symbols. Royal Re-spins further amp up the coin feature, with Collector Bees sticking in place for 3 spins. When the Bonus Game begins, things kick up a notch with Booster Bees now available to award additional spins, add coins, upgrade coins, and add gold coins – plus Royal Re-spins can again be triggered. When the right combinations land, wins are possible up to 10,000x bet (excluding jackpots).
Finally, maths is highly (4/5) volatile and RTP is fixed at 94.0%, albeit this does include the 12% jackpot contribution. If you aren't feeling this maths model, the regular Beellionaires game will be available with a 96.13% fixed RTP. All in all, if you're a fan of coin collection and you're looking for something unique – or something that offers a chance of life changing wins – you'll be buzzing about this one.
*The screenshots taken of games reviewed on this site are taken from Demo Play, as reviews are often written before games are released for real play.