Nolimit City are one of the driving forces behind creativity in the iGaming sector of 2021, with the team continuing to push the boundaries of what we know, paving the way for wins capable of changing players lives. Frequently, their latest releases smash the maximum available wins within 24 hours of release, which is a testament not only to the transparency and truth of their catalogue, but to the growing popularity of their games, which see players across the globe counting down to the release day.
One of the most innovative elements of the Nolimit City catalogue is their xSeries (not an official name), with a host of mechanics available to facilitate the wins we know these releases are capable of, up to a whopping 150,000x bet at the maximum level available within San Quentin xWays. Let's take a look at the mechanics the team have created, how they work, and the games they are used within…
xNudge
The first in the xSeries, xNudge was presented to players in the form of Hot Nudge, followed by Tombstone, which threw this mechanic towards the forefront of the sector, with Tombstone still remaining a highly requested release from Nolimit City. In the years that have followed, xNudge has been the most commonly used mechanic from the team at Nolimit, appearing in Pixies Vs Pirates, Dragon Tribe, Barbarian Fury, Gaelic Gold, Harlequin and Deadwood, the latter of which was regarded as the natural follow on from Tombstone, taking on the same theme and being seen as somewhat of a sequel. By the time late 2020 came around, Nolimit City had started to branch out in the xSeries, releasing variations to compete with xNudge, which then moved somewhat to the back of our minds, nevertheless still making an appearance in Warrior Graveyard, East Coast Vs West Coast, Bushido Ways, and El Paso Gunfight.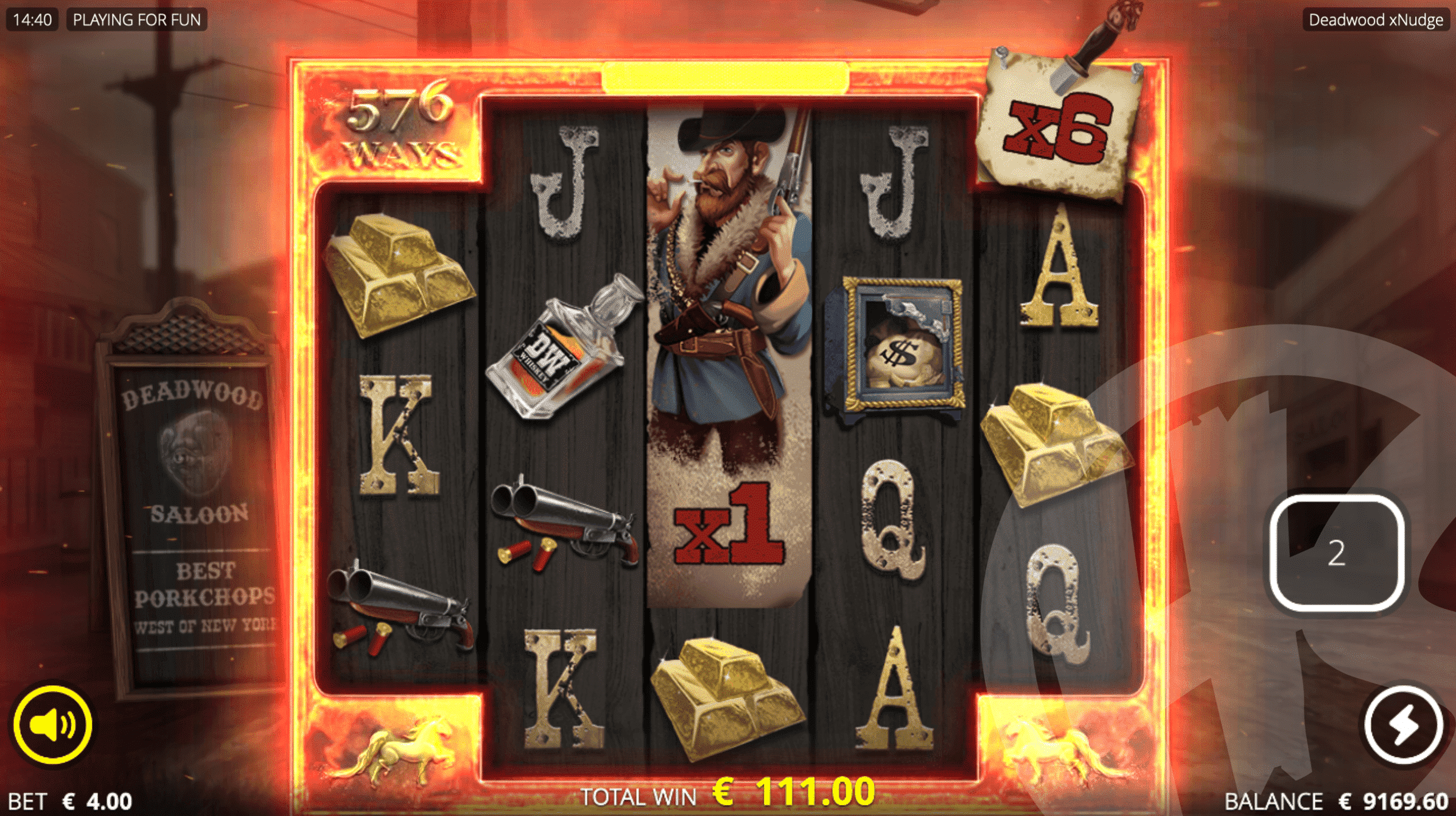 xNudge works alongside wild reels, wherein landing a wild in view has the potential to increase the multiplier attached, as the wild nudges to fill the entire reel. If the wild is not centred in the reel, it will either nudge up or down, incrementing its multiplier by 1 for each nudge. In releases such as Deadwood, this can be a lift changing feature for players prepared to take the risk on the "extreme volatility" choice of bonus, with this nudging wild working hand in hand with the sticky multiplier.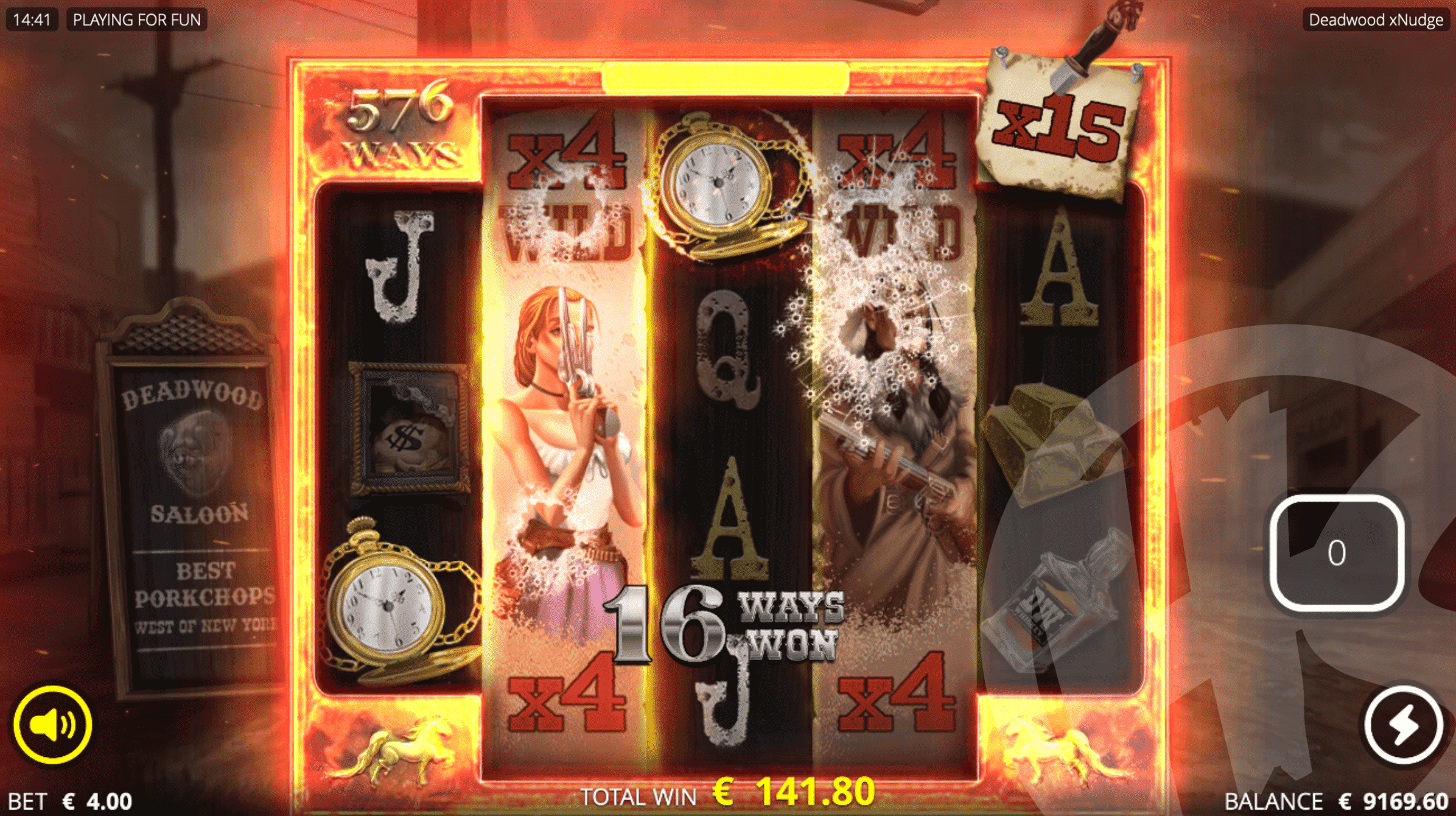 xWays
xWays first made an appearance in Pixies Vs Pirates, although many players will more likely recognise this mechanic from Punk Rocker, an early 2020 release. Alongside these two releases, xWays has made an appearance in a host of other NolimitCity games, including Dragon Tribe, East Coast vs West Coast, and San Quentin – the early 2021 release which rocked the community with news of a 150,000x maximum win availability.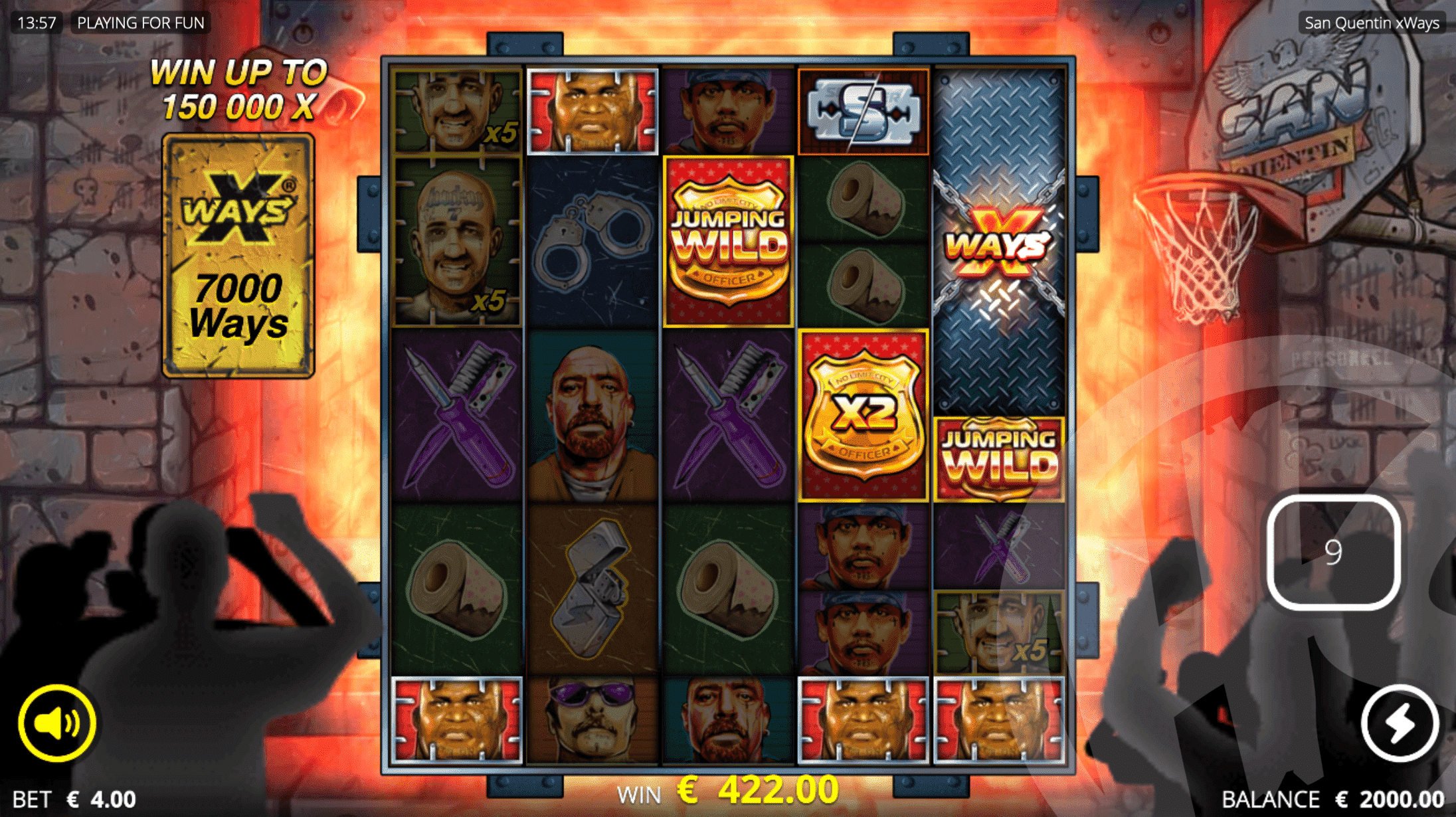 xWays brings players an element of surprise, by increasing ways in an unlimited way, adding unprecedented potential. Usually seen in a fixed Ways game, any xWays symbols which land reveal a stack of the same symbol, increasing the ways available to win, and when working alongside some of the other mechanics available in this series, such as xNudge or xSplit, can pave the way for some huge wins.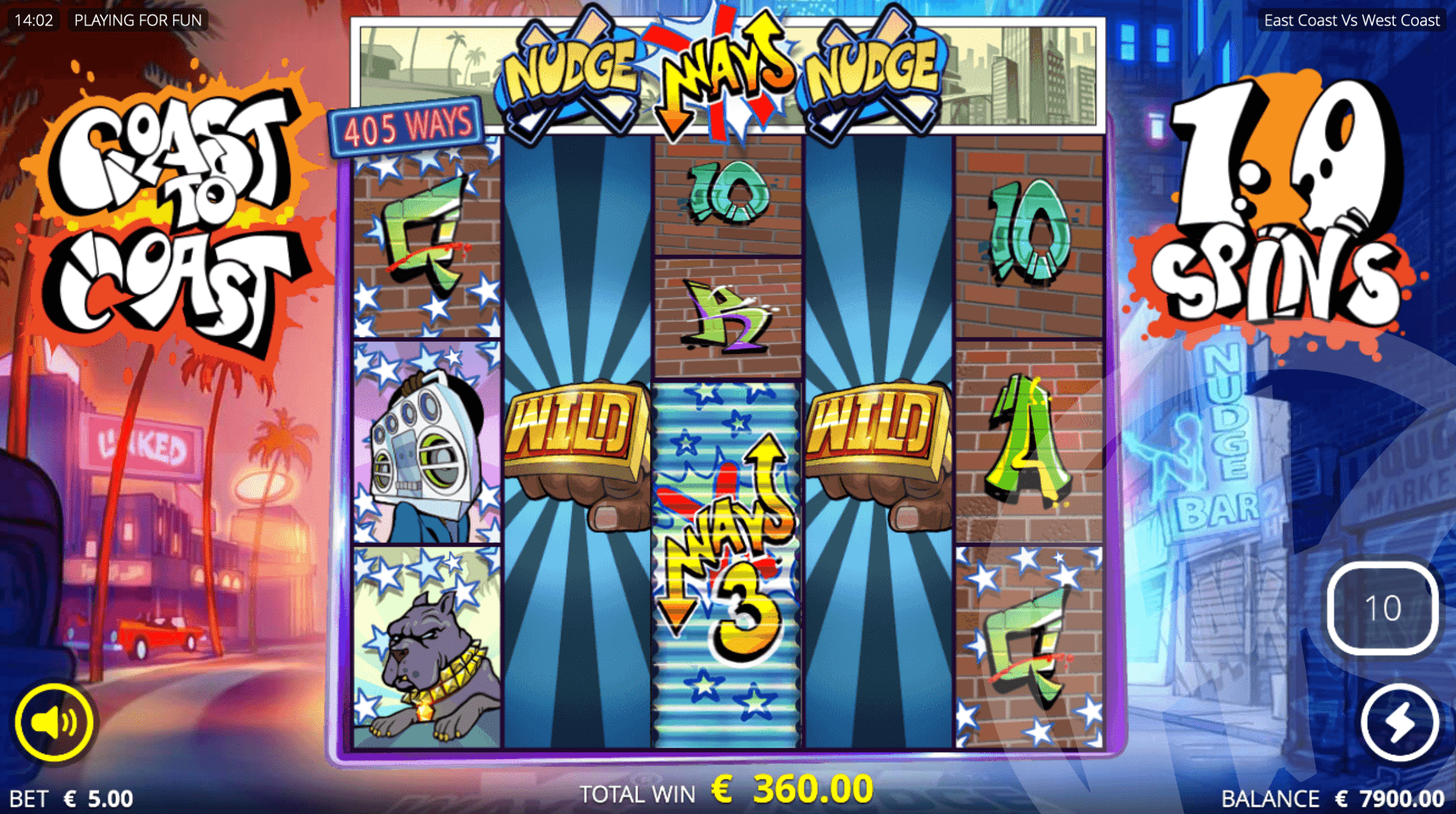 xPays
xPays have so far only appeared within Monkey's Gold, wherein landing adjacent symbols on the first three reels would trigger a re-spin, of sorts. All non-winning symbols disappear from the reels, triggering new drops that increase the wins as they connect. The number of symbols collected is then multiplied by the symbol value to give the total win. Although we haven't been offered any experiences to further what we know of xPays thus far, we would be more than happy to see this mechanic in future releases, to see it continue to assist big wins.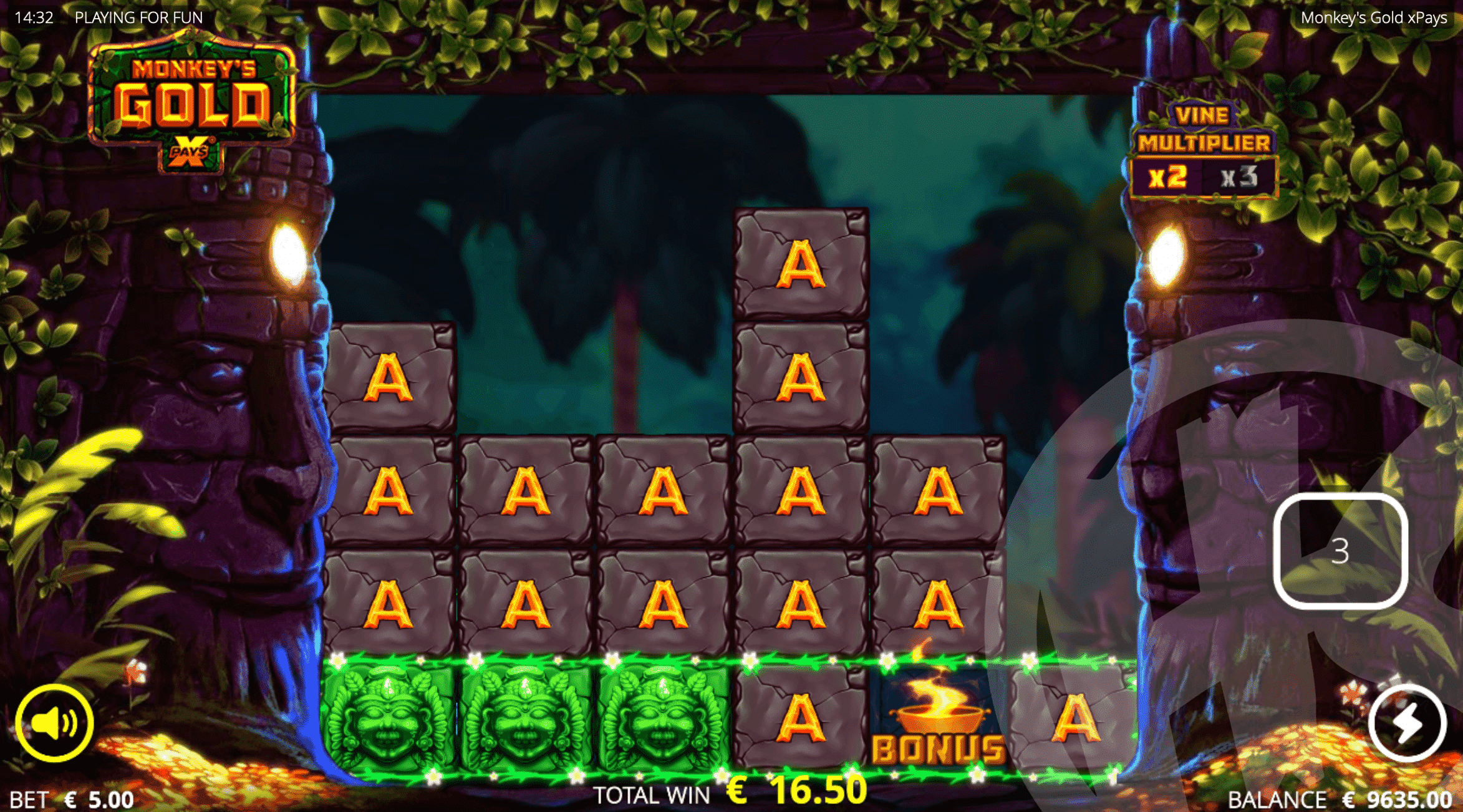 xBomb
xBomb was first presented to us in Fire In The Hole, a 2021 release from Nolimit. Landing any wild xBomb in view led to an explosion, with all adjacent symbols except Scatters blown from the reels, allowing for new symbols to drop in and form new wins, working alongside the cascade mechanic already in use. xBomb wilds explode when there is any win, even if they are not part of a win, or if there is no win on the screen and no wild mining feature triggered. Each time an xBomb wild explodes the win multiplier increments by +1, beginning at 1, and a new collapse is triggered, helping to open space on the reels up for additional ways to win.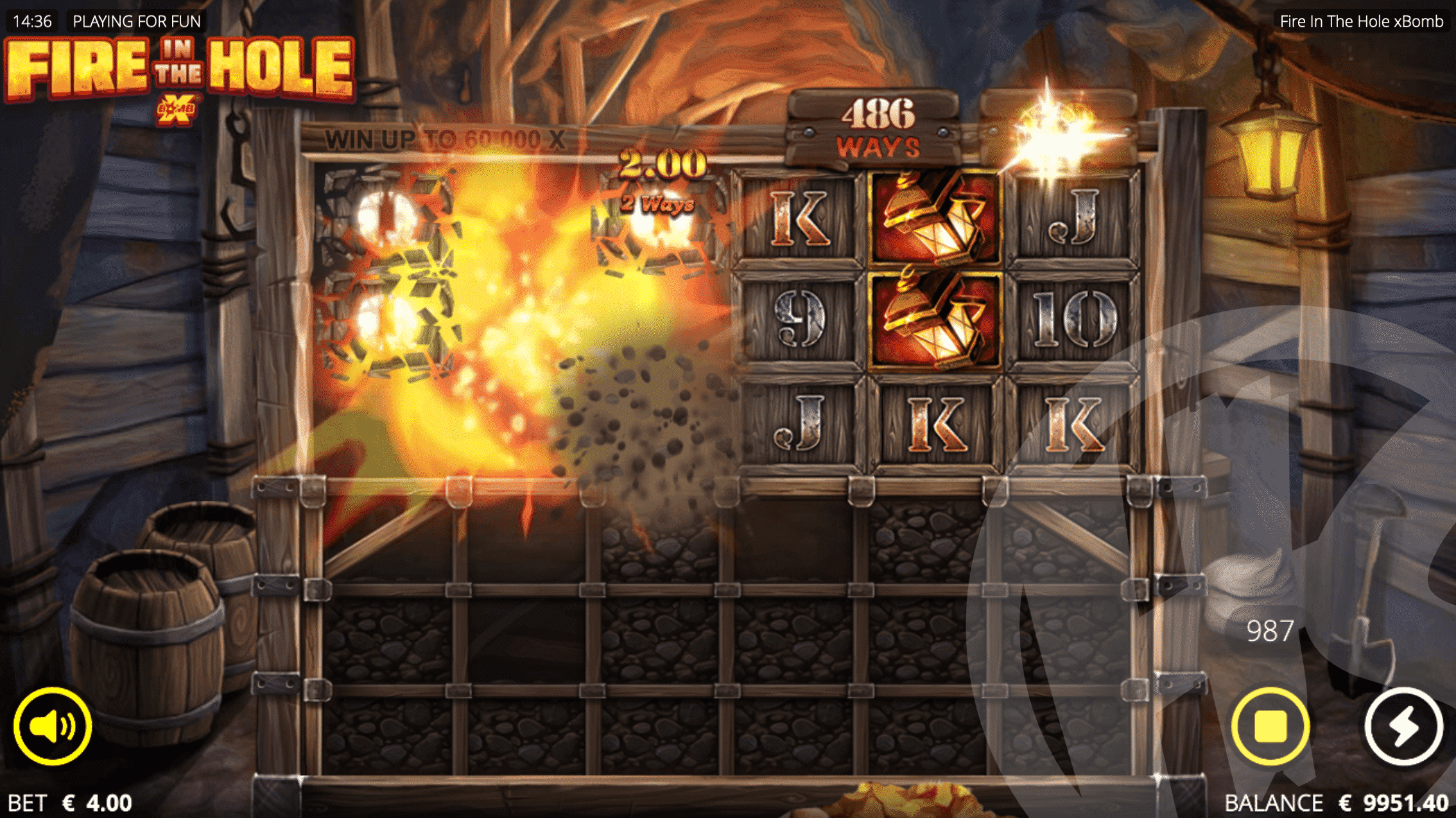 Infectious xWays
Infectious xWays is the most widely misunderstood of the xSeries, with many players not understanding how this mechanic works. Often, players find the concept of Infectious xWays confusing, but this mechanic has now appeared in East Coast vs West Coast, and Infectious 5, wherein this was the only mechanic available, assisted only be original xWays. Despite seeming bewildering, Infectious xWays is actually very easy to understand – any xWays symbols that appear will reveal the same symbol, and if the symbol revealed is already visible on the reels, each in view will be 'infected' and will expand as if they are xWays – producing additional ways to win. Whilst working alongside win multipliers, or linked reels within East Coast vs West Coast, this mechanic can be instrumental in producing life-changing wins.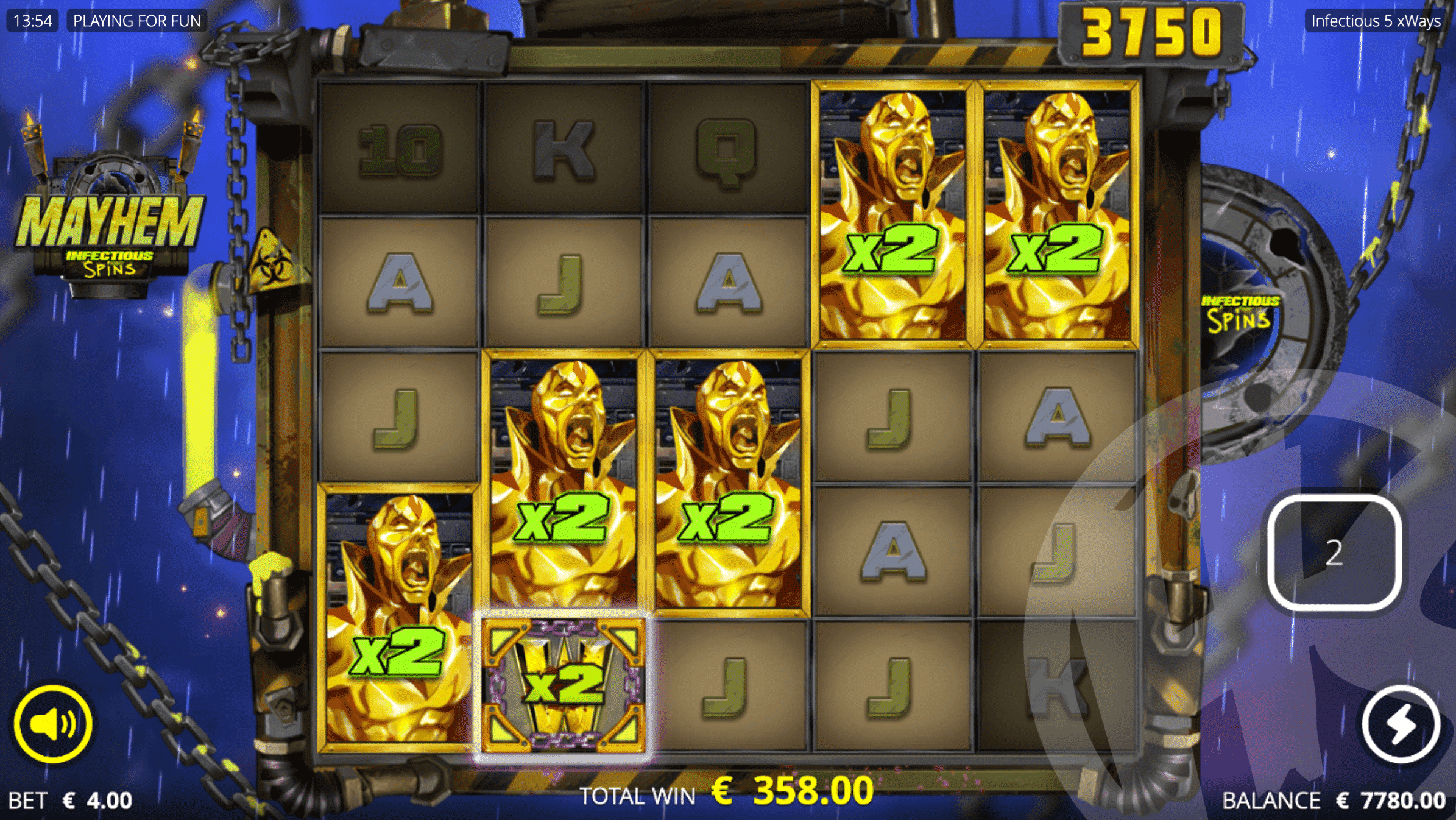 xSplit
The most recent in the xSeries, xSplit was first made available within xWays Hoarder xSplit, released in July 2021. On this first occasion, xSplit symbols go a long way towards assisting wins through the feature, as any xSplit symbols in view to the right of a Scatter symbol will turn the Scatter into a Super Scatter symbol – which within this release assists in progressing the feature through several levels. However, aside from the progression through bonus levels, xSplit as individual symbols increase win ways during base play. Any xSplit symbol in view will split all symbols to the left of it into two, increasing the ways to win. After this, the xSplit symbols will turn into wilds – for the potential of huge wins.