Overview
AvatarUX launched in 2018, with "the goal of creating games with innovative game mechanics and distinctive Asian-influenced art, developed via our (sic) Hong Kong branch." Launching during SiGMA 2019 week proved successful, and their vision became a reality – creating slot games with attraction and retention, unrivalled within the iGaming industry. From the start, AvatarUX has been aligned as a premium gaming studio, with global offices and their own trademarked mechanics already under their belt in their first 3 industry years, all whilst being one of the original partner studios of Yggdrasil's YGC Masters programme. Despite global offices, AvatarUX are predominately based in Malta, but maintain the leverage to create stunning Asian-influenced slots, "successfully embracing the future of iGaming."
Their team has a vast array of experience in the iGaming industry, perhaps helping towards the traction that gained with such speed. Managing Director, Marcus Honney, has been in the gambling industry for more than two decades, 10 years of which was spent immersed in iGaming, chalking up a huge amount of knowledge and experience. Their vision, to create globally successful slot games, seems on track so far, with their virgin release, Lilith's Inferno™ seen as a phenomenal success across the industry, reaching Top 50 rank positions across multiple markets.
"The vision of AvatarUX, is to become a market-leading game studio, with global recognition for creating award winning slot games […] The mission of the AvatarUX team, is to focus on creating exciting and customer centric slots, with advanced mathematical models, immersive visuals and a strong user experience […] Our drive to become a leading global gaming studio, means that we've rapidly evolved AvatarUX, into a small, but ultra-high quality team of artists and developers. We possess outstanding agility, enabling us to tackle the dynamic iGaming industry and react quickly. The AvatarUX team focuses on reacting to feedback from the players, streamers and operators – enabling us to create games that meet demand and have the potential to trend quickly. […] With technology increasingly changing our world, our agility is positioned to react to change, and create products that match the latest trends, possibilities, and consumer demand. At AvatarUX, our futurist brand name and energy, makes us stand out in an ultra-competitive market, with distinctive graphics that players instantly recognise."
PopWins™
AvatarUX pioneered their PopWins™ mechanic through the release of PopRocks™ in April 2020, which was also the first release from AvatarUX on the Yggdrasil Masters platform. AvatarUX explain their PopWins™ mechanic as follows:
"As a studio that embraces the need for online casino gaming companies to create their own identity in an ultra-competitive environment, the development of the PopWins™ mechanic, is already giving us impressive player traction. Integrating the PopWins™ feature into our games, means that the spin sequence and reel potential is instantly enhanced.
Every time a player spins a winning combination, the symbol 'Pops' to create two new icons – creating the potential for another win. The PopWins™ sequence can create multiple wins, since the feature continues to roll, if the Pops keep creating new wins. The power of PopWins™ can expand the rows of a slot, from four to seven high, increasing the ways to win from 243 at the start of a round, all the way 33,614 if a player hits a really lucky spin cluster.
Player satisfaction from PopWins™ is enhanced by our slots being designed with impressive average hit rates in the base game – meaning the feature is frequently triggered with standard luck during a slot session. To illustrate the power of PopWins™, WildPops™ slot has a base game hit rate that averages 21.8% – meaning players can typically enjoy the PopWins™ feature, more than twice every 10 spins."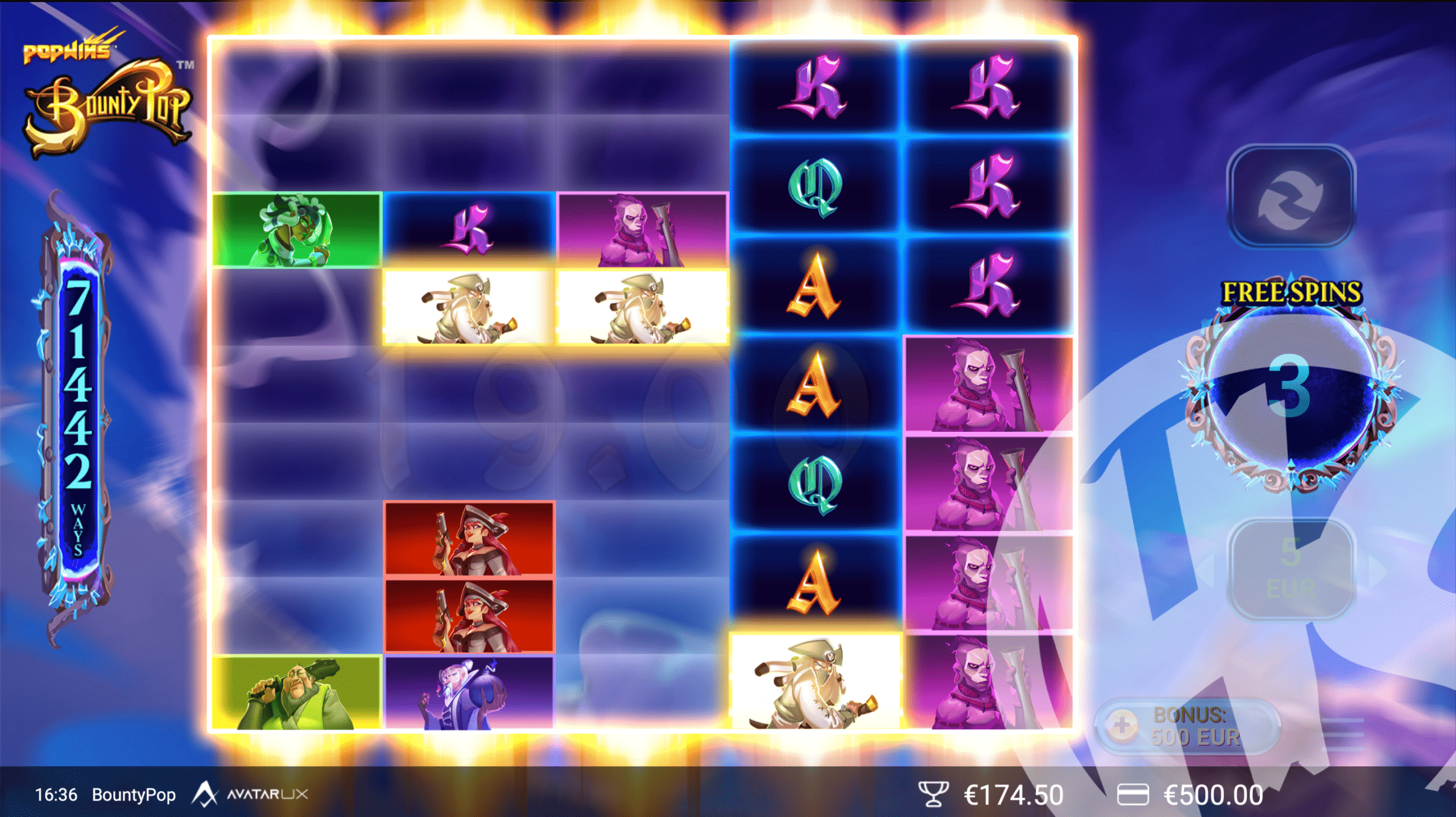 Popular AvatarUX Games
Arguably the most requested AvatarUX game that we experience continues to be CherryPop, which rocketed the PopWins mechanic to the forefront of casino lobbies across the sector upon launch in October 2020, in many areas still remaining front and centre. Taking a retro fruit machine style, combined with an 80's neon style, CherryPop was as aesthetically pleasing upon release as it remains today. With an RTP of 96.14%, a 22% hit rate, and a maximum win of 56,386x bet, it's clear to see why CherryPop is a cult favourite amongst viewers. Offering the addition of a bonus buy (75x bet cost) for players in appropriate regions, with the chance to gamble as high as 16 free spins, CherryPop continues to throw huge hits out every month. Unlocking all reels fully increments the multiplier by x4 each time, but it just takes one spin to change the bonus, so for those players who would rather not gamble, the potential remains.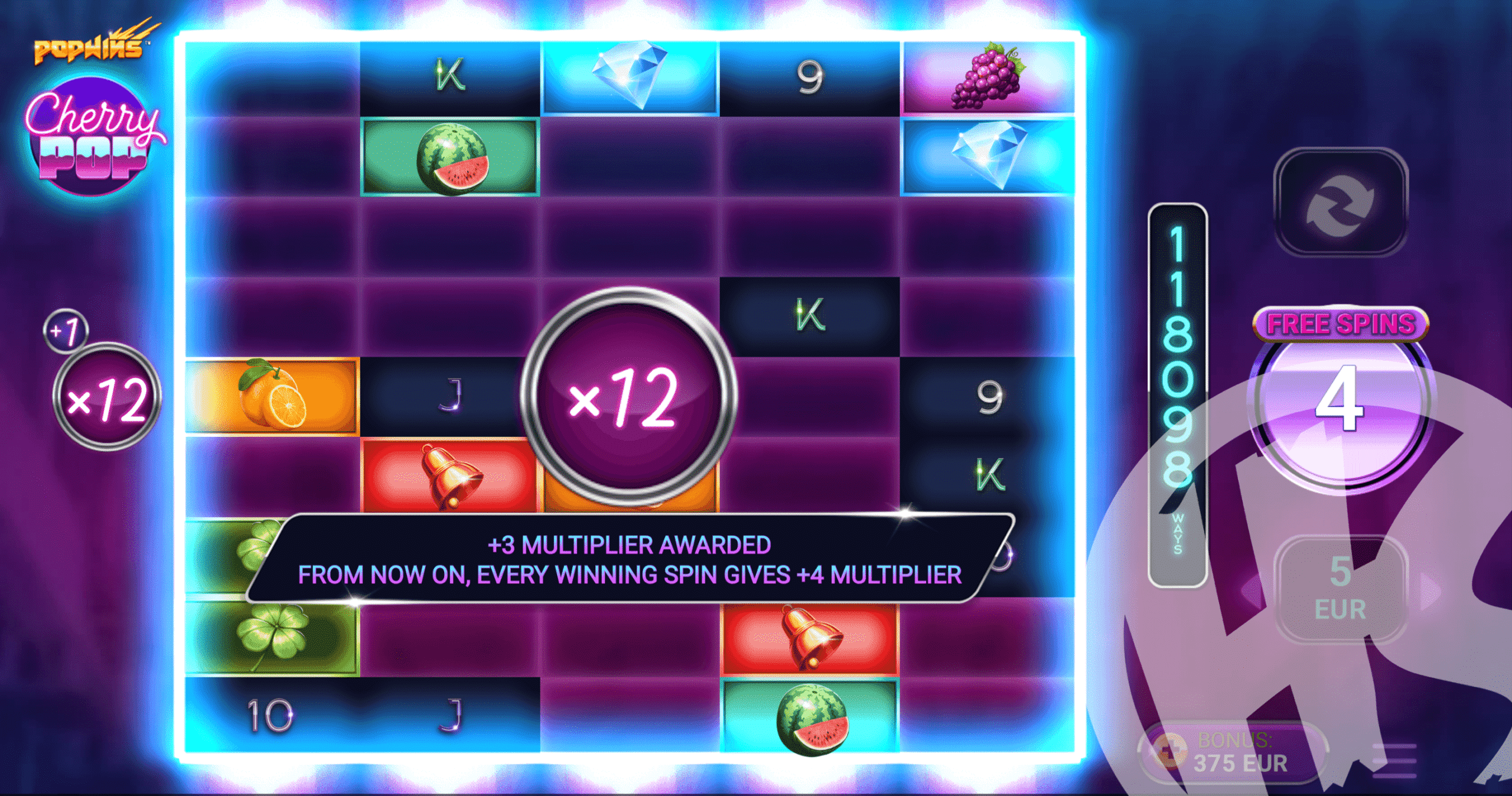 Coming in at a very close second place is BountyPop, the 4th in the PopWins series. Acting in many ways like CherryPop, Bounty Pop instead introduces a scatter symbol, 3 of which trigger free spins. While CherryPop awarded free spins once all reels were fully unlocked, Bounty Pop instead introduced a multiplier wheel once all reels were unlocked, ranging between x2 and x10. Similarly, players have an opportunity to unlock bronze, silver or gold multiplier wheels during free spins, rather than working with an incrementing multiplier. In this instance, the entire free spin winnings are multiplied by the value awarded. The highest multiplier value is a whopping x100, and once again, players have an opportunity to gamble up to 12 spins. RTP is 96.0%, hit rate is 20%, and the maximum win is a huge 55,555x bet.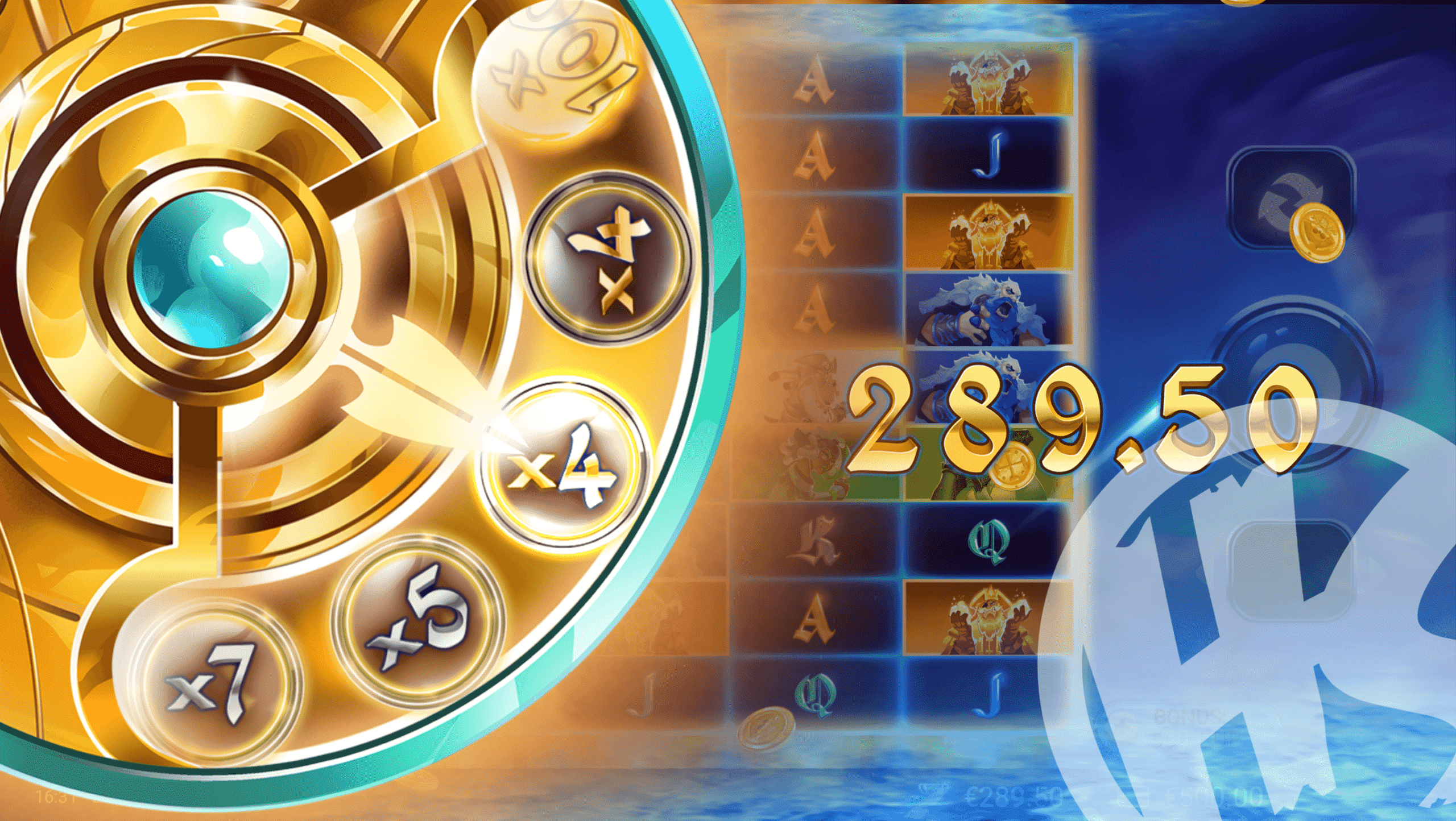 Last, but certainly not least, is HippoPop, one of the most recent PopWins releases. HippoPop added an additional, exciting feature in that once reels were unlocked, the premium 'golden hippo' symbol, pays at x2, x3 or x4 values, whilst still working alongside an incrementing multiplier, allowing for some huge wins. As an added bonus, players begin with a boosted multiplier in free spins, rather than starting at x1, depending on the amount of spins awarded, or gambled to. With an RTP of 96.10%, a hit frequency of 20.5% and a maximum win of 48,150x bet, HippoPop became a firm favourite upon release.
Our Biggest AvatarUX Win
In an exciting twist, our biggest AvatarUX win actually came as one of our biggest saves to date. In the midst of a €6,000 bonus hunt in June 2021, we were trailing behind by a large amount. We had saved a bonus on CherryPop and chosen to gamble to 8 spins. Prior to this, we had lost a gamble but we thought we'd give it another go. With a €240 trigger to start us off, we decided not to chance our luck any further, and collected 8 spins. Boy, was it enough, and then some! Landing over €3,000, just shy of 700x, this CherryPop bonus put us a mere €393 in profit overall for our bonus hunt, so it's safe to say CherryPop well and truly saved us. You can watch the full video below.